Data is becoming crucial in almost every aspect of business operations, if it is not already. But often many organisations are still lacking the safeguarding measures that are required to keep this data safe from external threats. With today's level of compliance and regulations, data should not – and cannot – be left off the priorities list for data management.
However, data breaches and cyber attacks are constantly growing in frequency and sophistication, making it harder for businesses to keep their data in line with current standards; IT teams therefore need to focus on their data management strategies now more than ever, and there are three key steps to consider.
Preparation makes perfect
A successful data management strategy should detail exactly how data is handled in the business from the moment it is created, from the edge to the data centre. This also plays heavily into any data privacy initiatives as it supports "privacy by design" approaches to the data. To make the most of this strategy, it is essential to firstly understand the value of data to the business. Ask yourself: does it need to be retained, and if it does, how long for? If it does not need to be retained, what happens to it? If it does, where should it be stored?
Data Protection Day 2020: What goals should companies be aiming for?

Today is Data Protection Day, so with this in mind, what goals should companies be aiming for in regards to protecting their data? Read here
Data retention needs to be based on business value as well as compliance with applicable legislation, and the correct levels of accessibility and management of data need to be ensured. Data retention rules and principles should facilitate the creation of appropriate processes to identify important data, and then manage it in the most efficient and cost-effective way in the long-term. This proves that once again, knowing more about the data is essential.
The data management platform in turn needs to support the overarching data management and compliance strategies. Organisations should actively engage with data management and storage service providers as well as their internal stakeholders in order to improve their data management, data quality and data governance. This underpins compliance and lays a solid foundation for organisations to leverage value from their data through analytics and intelligence.
Quality data means quicker compliance
Businesses clearly need to know more about their data to meet compliance needs, but the challenge is sorting through the noise in all the volume. Data analytics is essential for enterprises looking to increase efficiency, improve business decision-making and attain that important competitive edge while still ensuring that they comply with today's data standards. However, while big data can add significant value to the decision-making process, supporting large volumes of unstructured data can be complex, as inadequate data management and data protection introduce unacceptable levels of risk.
The emergence of DataOps, which is an automated and process-oriented methodology aimed at improving the quality of data analytics, further supports the requirement for enhanced data management. Driving faster and more comprehensive analytics is key to leveraging value from data, but this can only be done if data is managed correctly, the right governance protocols are in place, and data quality is kept to the highest standard.
Dark data — essentially any data owned by an organisation that it has not categorised or is unaware of — is the enemy of data intelligence. If an organisation does not know what data it has or what it means to its business, the data is worthless. This lack of awareness is also a source of risk, and could also result in a breach of data privacy legislation such as the Protection of Personal Information (PoPI) Act or the General Data Protection Regulation (GDPR).
GDPR infringement: What can tech leaders do to reduce breaches?

A study by DLA Piper has found that regulators within the EU have imposed fines for GDPR infringement adding up to €114 million. Read here
A centralised data management platform with proper checks in place can ensure that data is correctly captured, categorised, and supports a business's compliance needs. A sophisticated solution is also able to analyse data and determine its value to the business, identifying what to keep, what can be overwritten, and what requires additional review. This translates into cost savings as businesses do not need to purchase unnecessary storage space for unneeded data or maintain costly cloud resources.
Keeping the future in plain sight
As data volumes continue to grow, and technology changes and compliance needs become ever more complex, the challenges for data management are evolving too. One upcoming challenge is how to protect serverless applications. This needs to be handled via Application Programming Interfaces (APIs) across API vendors, irrespective of where the data resides.
Edge computing is also changing the way data needs to be handled by taking data creation and processing to the edge of networks. Security is a growing issue, and managing the velocity and volume of data creation in line with regulations means data management is therefore increasingly important. Protecting data in the multi-cloud is another growing requirement. Hybrid environments have many benefits, however, ensuring data security in such a complex environment means that finding the right data management partner is more important than ever.
The five pillars of Edge Computing

Why do we need Edge computing? What is it? What are the advantages? The five pillars to edge computing provide the answers. Read here
As today's technology continues to develop exponentially, the compliance that is required to manage this is having to catch up. To ensure that businesses keep up with regulations as they implement ever more complex systems, it is crucial to have a fully developed data management strategy in place. Not only this, but keeping it flexible and up-to-date as needs change is also vital for success. Add in the additional business benefits of increased data value and – often – reduced costs, and this method of management is the obvious choice.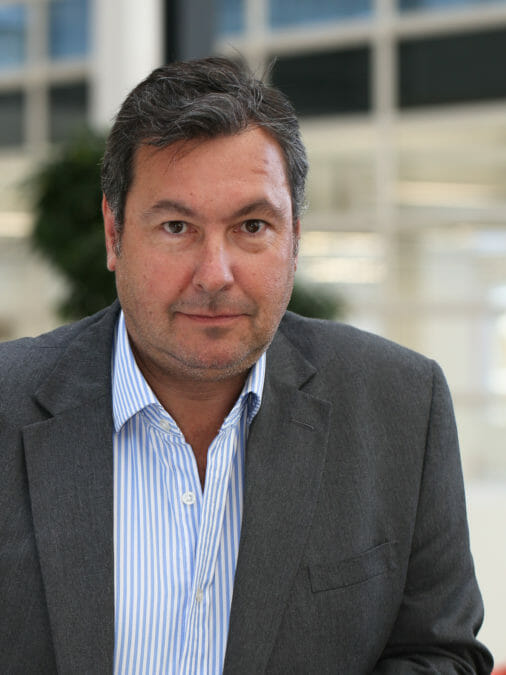 Related:
Post-Brexit: how has data protection compliance changed? — Freelance business and technology journalist Graham Jarvis explores how data protection compliance has changed post-Brexit.
Maximising control of multi-cloud data protection — During the most recent edition of the IT Press Tour in Tel Aviv, multi-cloud data protection startup HYCU announced updates to its portfolio.