With industry titans such as Mastercard, British Airways and Samsung implementing blockchain technology, it's only natural CTOs from elsewhere are beginning to think seriously about whether or not they should too. No doubt, blockchain has emerged in the eyes of many as a very real disruptor; mainly for its potential ability to transform traditional business channels, supply chains and communications.
While different CTOs will be looking for different things from their blockchain initiatives, they will all face similar roadblocks along the way. However, instead of looking at overcoming the limitations of blockchain technology itself, this guide will focus on the practical issues, such as finding the talent to utilise it and understanding what solution providers and services are out there.
Understanding the blockchain talent challenge
CTOs are only too aware of the tech skills crisis. To put it bluntly, there is not enough talent to fill the skyrocketing number of tech roles. While this is great news for those in demand as they can negotiate higher salaries, it's terrible news for business leaders who can't innovate without them.
The skills crisis is a painful reality for any CTO looking to use emerging technology, be it AI, ML or automation, but it's perhaps most painful for those looking at blockchain. According to a recent study by Hired, the global demand for blockchain skills has risen by 517% since this time last year.
This demand is reflected in the global average salaries of blockchain engineers, who earn; £118.48k in the Bay Area, £103.39k in New York, £67.92k in London, £59.62k in Toronto and £50.56k in Paris.
According to Gartner's 2018 CIO Survey, among the 293 CIOs of organisations who are in short-term planning or have already invested in blockchain initiatives surveyed, 23% said that blockchain requires more new skills to implement of any technology area, while 18% said that blockchain skills are the most difficult to find.
A further 14% indicated that blockchain requires the greatest change in the culture of the IT department, and 13% believed that the structure of the IT department had to change in order to implement blockchain.
"The challenge for CIOs is not just finding and retaining qualified engineers, but finding enough to accommodate growth in resources as blockchain developments grow," said David Furlonger, vice president and Gartner Fellow. "Qualified engineers may be cautious due to the historically libertarian and maverick nature of the blockchain developer community."
Recruiting talent is also made difficult by the fact that you're competing against tech giants who can afford to pay more. With all this in mind, Information Age suggests that you consider alternative ways of finding talent.
Blockchain-related freelance networks
One option is to tap into the freelance market. Of course, this route isn't without its challenges and competition is rife here too. In 2018, demand for blockchain skills grew on freelance marketplaces such as Upwork by 6,000% in year-on-year growth, according to a report by Blockonomics.
With such demand, freelancing is going to be an expensive choice as well. According to CNBC, the hourly pay rate ranges from $50 to more than $200 in the US. However, hiring freelancers has many benefits; CTOs can access flexible talent, with a portfolio of experience in the latest use cases.
If you are interested in learning more about how to access the freelance market, check out below for information on what blockchain-related freelance hiring platforms are available.
---
Blockchain-related freelance hiring platforms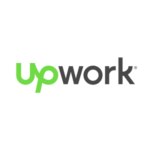 Upwork
Upwork is a global freelancing platform where businesses and independent professionals connect and collaborate remotely. This link will take you to the top Blockchain Developers on Upwork.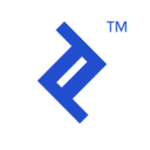 Toptal
Toptal is a freelancing platform that connects businesses with software engineers, designers, and business consultants globally. The firm developed personality, language, and skills testing to remotely screen engineering candidates and accepted the top 3% of several thousand monthly applicants. This link will take you to its blockchain developer site.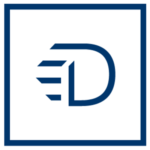 Dream
This is a marketplace for high-end blockchain talent and has already handled thousands of projects collectively worth over $8m. Here's a link.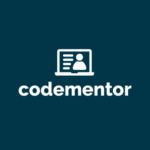 Codementor.io
Codementor is an on-demand marketplace for software developers. Clients can get live 1:1 programming help on Codementor and hire world-class developers on CodementorX. Here's a link to further information about their blockchain resources.
---
New-collar workers
Given that blockchain is an emerging technology, it is somewhat self-evident why relevant skills are hard to source. However, depending on what you want to do with the technology, you may not need people with a lot of previous experience or degrees from the top universities. Sometimes all that is required is a little bit of training.
Jobs of this sort are often referred to as new-collar careers. A new-collar worker is an employee who develops the core soft skills required to fulfil a role through means outside of traditional education.
The term was coined by IBM's CEO, Ginni Rometty, in relation to 'middle-skill' occupations in technology, such as cyber security analysts, application developers and cloud computing specialists.
According to Rometty, speaking on CNBC: "For the future, there are many jobs that can be done without a four-year degree. In some of our centres in the US around a third of our folks don't have four-year degrees."
Indeed, while strong technical expertise will be a must, enterprises should be aware that blockchain initiatives require a host of other skills, such as creativity, business acumen and ambition.
In-house training schemes
Many innovative companies are all too aware of this need. IBM, for example, have used an in-house training scheme to attract and retain talent. The company also has an internal blockchain community boasting more than 5,000 active members.
An interesting part of this initiative is how it offers certificates, so employees can then display their skills on their resumes or LinkedIn profiles.
This is an important feature which not only encourages participation by way of offering recognition; it also helps IBM understand the type of skills they have.
According to the Chartered Institute of Personnel and Development, UK employers are spending less on training than other major EU economies. Although this statistic doesn't relate solely to blockchain, it does point to a basic attitude problem when we think about the skills gap.
CTOs should look into how they can upskill their existing staff. This means they should consider educational platforms that can help, and they should remember that education doesn't end in the classroom.
---
Blockchain training resources
If you are going to open your company to new-collar workers, it is vital that you put in place a structure that will help them upskill; and give them opportunities to contribute in fields like blockchain. Here's a list of blockchain training resources to get them started:
Businesses and organisations of all sizes use Blockgeeks to provide effective, on-demand technical Blockchain training to their teams. With engaging, interactive content and customizable learning tracks, it can build you a results-driven training program tailored to your specific goals.
Udemy.com is the world's biggest online learning platform. It is aimed at professional adults and students. Some of its blockchain courses been designed with beginners in mind and it covers the basics such as how blockchain works and how it can be applied.
Altoros delivers custom instructor-led blockchain training programs at both the executive and developer levels, providing attendees with unparalleled access to top-notch tools and use cases.
---
Engage with universities
While universities across the world create thousands of courses, frustratingly, graduates still struggle to link their degrees to careers. For example, in the UK 11.7% of computer science graduates spend six months unemployed after completing their deg course, despite the huge demand for them. Arguably, this points to a good reason for why CTOs and recruiters need to rethink how they currently engage with educational institutes.
Hope may be on the horizon with the arrival of organisations such as the Institute of Coding (IoC). With funding from the UK Government's Higher Education Funding Council for England and elsewhere, the IoC, led by the University of Bath, aims to bring together a consortium of more than 60 universities, national and international corporations, SMEs, industry groups and experts in non-traditional learning professional bodies to bridge the divide.
Best practice tips for adopting blockchain technology

Following Dr Vince Ming's Information Age blockchain guide for CTOs and tech leaders, he provides his best practice tips for adopting blockchain
As UK business leaders cry out for employees with the latest emerging technology skills, the IoC is positioning itself between companies and educators to develop the meet demand.
According to Dr Rachid Hourizi, Director of the IoC, a dialogue between all these parties makes for a virtuous circle. However, just talking is not enough, Hourizi believes this is why the IoC is so essential, as they will be able to encourage action.
"If CTOs are reading this article, we want them to get in touch," he said, speaking with Information Age. "We have a group of educators that are keen to develop new courses. If you're a CTO of a company and you just can't get the kind of educated staff you need, or there are soft skills that are not being developed, we are enthusiastic to hear about how we can help."
Read our full interview with Dr Rachid Hourizi, Director of the Institute of Coding here

He explaines in further detail how CTO's can work with the IoC to develop the type of teams they need
Looking to blockchain service providers and consultancies
If something is hard to do on your own, a logical option is to look for external help. In the last few years, a number of the leading professional service providers and consultancies have jumped on the blockchain bandwagon.
It looks like a booming market, and it's an option that a lot of organisations are vying for. As such, there is a lot to choose from, with major players such as Accenture, IBM and KPMG all offering blockchain solutions.
Due to the complex nature of each enterprise, there's no one size fits all solution provider. But here's a list of the main players to look into yourself:
https://www.youtube.com/watch?v=BZgUnNYxMww
Blockchain-as-a-Service
Further to looking to consultancies, Blockchain-as-a-Service offerings have emerged as a viable option in implementing blockchain technology without needing a lot of in-house expertise. Organisations such as Oracle, Microsoft and IBM have all launched BaaS offerings. While their solutions differ from each other in various ways, they all seem to be establishing themselves as a way for enterprises to take on the nascent technology without the cost or risk of developing it in-house.
BaaS offerings have the potential to offer a real solution to the talent shortage, as CTOs can utilise their external vendor's pool of talent. From a financial point of view, it also provides CTOs with an opportunity to play around without having to invest in new infrastructure.
But how does it all work. Typically a BaaS vendor provides all the necessary blockchain technology and infrastructure to a customer for a fee.  The vendor is then responsible for setting up and maintaining the back-end of the blockchain's infrastructure.
Bill Fearnley Jr, research director, worldwide blockchain strategies, IDC, stated: "One advantage of partnering with a BaaS provider is how users can leverage the lessons learned by the provider to help make their systems more secure."
Many BaaS vendors are trying to distinguish themselves by providing competitive side-offerings, such as training, or additional security options.
The BaaS market
Here is a list of some popular blockchain-as-service (BaaS) providers to have a look at:
---
Related articles
Five blockchain use cases: from property to sustainability
Blockchain in financial services and the rise of digital assets
Blockstack and regulators give Blockchain shot in the arm
Understanding the viability of blockchain in supply chain management
Emerging technologies, are they set to transform business?
Blockchain "game changer" developed by Accenture
Dismiss the future of Blockchain at your own peril
---