Acceleration is needed to push boundaries, drive innovation and overcome challenges, and throughout history this has been achieved through technology.
Around 400 years ago, in the 1700s, the main global challenge surrounded pinpointing the location of ships while at sea. Sailors could quite easily identify latitude by measuring the angle of the sun (in part thanks to John Bird's invention, the Sextant), but measuring longitude presented a significant challenge: this all depended on time.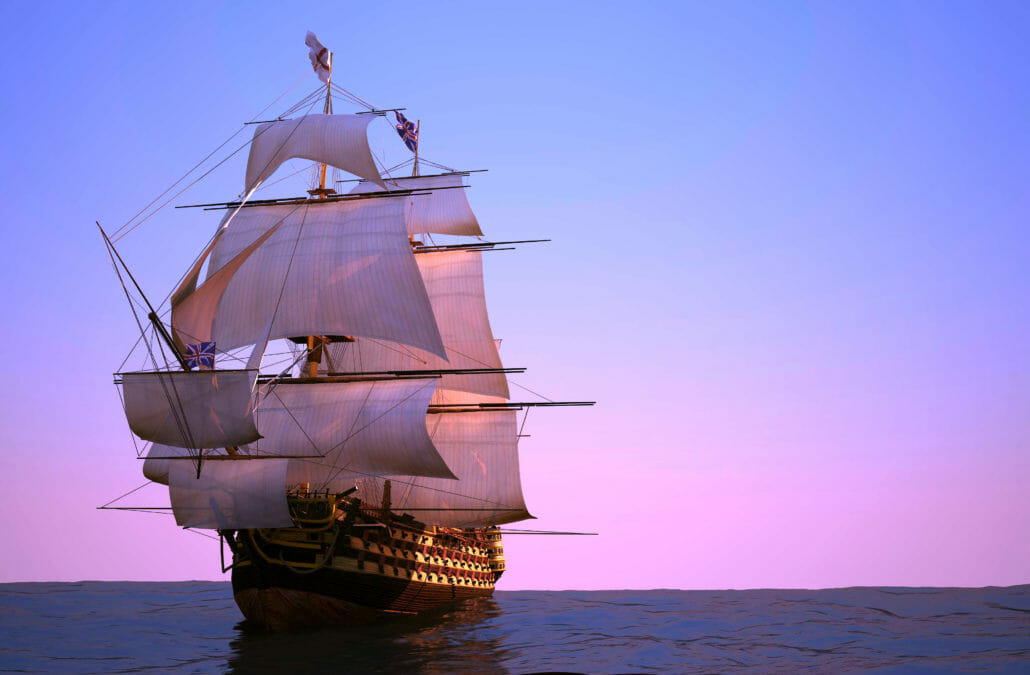 Ships could not accurately measure time and determine longitude, and as a result, the success of voyages was very low. Something had to change. In 1714 the British government launched a competition with a prize of approximately £10 million (in today's money) to find a solution — the nation that did would accelerate ahead of others.
John Harrison won the competition by inventing a method of accurately measuring time: the marine chronometer, a type of clock. However, it was incredibly expensive (approximately £2 million in today's money) and it was very large.
Then Thomas Earnshaw came along. He modified the design of the chronometer, which allowed for its mass production; his invention was smaller, less expensive and more accurate, and it heralded a golden era of shipping, science, trade and exploration — HMS Beagle is a famous example of a ship that used Earnshaw's marine chronometer.
His work accelerated trade, commerce and exploration by 100 years and is why English is the most common language in the world today, and is used as the standard in law and business.
3 signs your business is ready to accelerate with conversational AI

If you recognise any of these signs, then the odds are that your organisation could really benefit from chatbots. Read here
Acceleration in business
In the fast paced world we live in, the expectation that business needs to be agile is a given. But, how can business achieve this goal and accelerate? Technology is driving rapid change, but choosing the right tools and finding the skills to execute is increasingly more difficult and costly.
In his keynote at SOTI Sync 2019, the CEO — Carl Rodrigues — explained how businesses can accelerate through agile working and changing expectations.
Agile working is the creation of a flexible and productive work environment, through technology and culture change, to optimise performance and deliver unrivalled value to the customer
Why accelerate? "To achieve each innovative idea, a series of intermediate things are needed to bring that idea or solution to the finish line," said Rodrigues.
"To leverage a technology solution, even if organisations get through all of the technical hurdles, there still could be a problem, because the expectations of tech is wrong. This happens more often that not," he continued.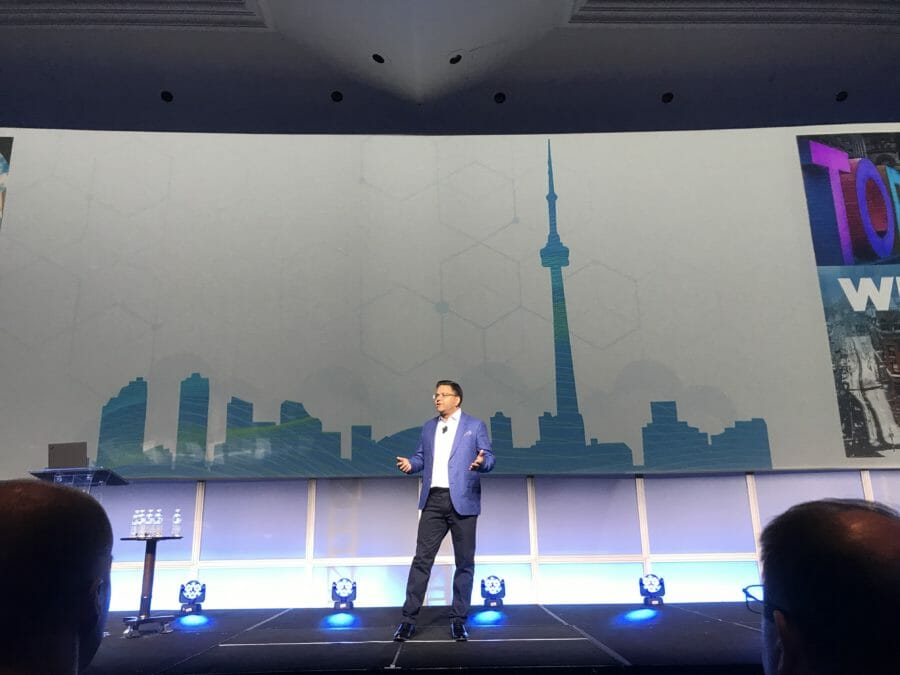 Changing expectations
Technology has evolved and is always changing, but the expectations are based on past experiences.
"The wrong expectations can limit potential," explained Rodrigues, and it's necessary to rebuild the tech stack to address where customers are struggling.
"It's necessary to rethink technology and how problems can be solved in new and creative ways," he continued, referring to the SOTI One Platform as one such solution.
Leveraging modern technology and changing expectations of what can be achieved can make a big difference, allowing organisations to break free from restrictions
When tech fails
The biggest cost to business is when technology fails. When this happens, the business suffers: customers are unhappy and revenue is impacted.
What's the problem? Traditional help desk tools that deal with downtime were developed for the desktop era, not the mobile era. They fail because they were not built for the on-the-go, device-first environment that the world operates in today.
Instead, modern and mobile-friendly tools are need to minimise downtime. IT needs to be able see what's happening on an employees' device, they need to be able to visualise the problem and relay that information to the developer who can fix the bug in the app. "This new category of technology can help improve troubleshooting, reduce downtime and provide high quality of service," confirmed Rodrigues.
How to speed enterprise app development and meet digital transformation demands

Low-code platforms are key in accelerating digital transformation with rapid application development. Read here
Rapid app development
One of the hardest challenges when trying to leverage mobility to accelerate business transformation is creating apps; software engineers are increasingly expensive and unavailable, and apps take a lot of time to build at great expense. "We need to make it simpler," urged Rodrigues. "Rapid custom app development is important for mobility and they should be able to run on any platform or device."
Accelerate business transformation
Organisations need to leverage innovative technology solutions to accelerate business. If they continue to use traditional, legacy tools that are not representative of, and responsive to the mobile era, then problems will continue to arise.
"We need to meet the evolving needs of customers with technology solutions that enable mobility," concluded Rodrigues.