Coming from metadata management and data cataloging, Alation has made critical progress with its data intelligence platform, running both on-premise and in the cloud
Alation has undergone significant changes, starting as a metadata management provider, before entering the data governance space to become a data catalog company. These solution approaches have since converged to form a data intelligence service platform that delivers the right data to the right person, at the right time, for the right purpose, and in the right context.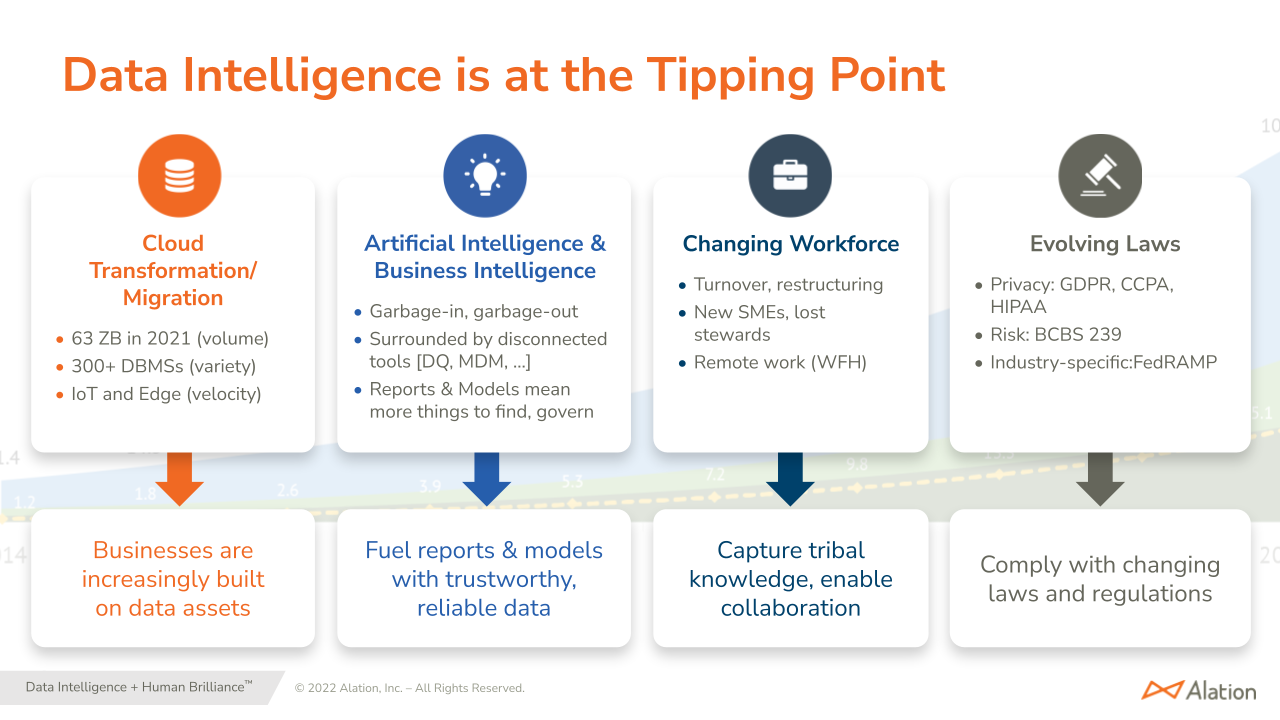 The new model seems to be what enterprise users have been demanding for many years, able to manage data from the cloud, integrate new AI techniques, offer access for remote workers (WFH) and comply with laws, rules and regulations.
Coldago Research confirms the business opportunity of data intelligence, and more globally data analytics approaches. Of course, as the segment is getting wider and more generic, the Total Addressable Market (TAM) grows accordingly.
Seen also to other software vendors as a global impact, the COVID-19 pandemic invited us to consider that this initiated an acceleration of the number of customers, with over 300 today worldwide, and more than 50 in Europe.
In addition, Alation has completed the $200 million acquisition of Lyngo Analytics in October 2021, as well as confirming its $1.2 billion valuation and unicorn status, following a Series D funding round of $110 million.
To accelerate on the data intelligence path, Alation continues to develop its product in 4 areas: data catalog, data governance, cloud and platform.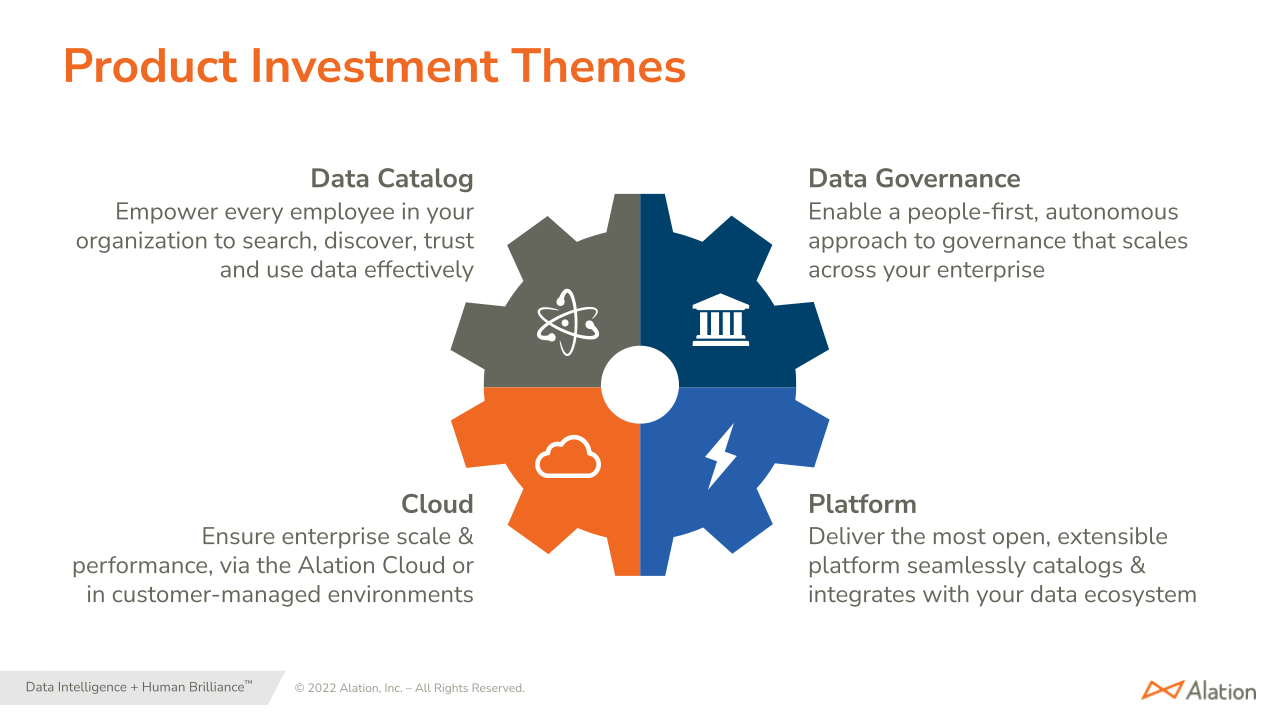 With the catalog aspect, the team insists on semantics, a key market trend, while reinforcing comprehensive workflows in the data governance domain. These elements feed Alation's data intelligence platform in terms of connectivity, ecosystem integration and active metadata coverage. The cloud is a key model for the company in offering a pure cloud service.
In Europe, Alation has gained significant accounts during the last few quarters, thanks to a local dynamic team that leverages its deep geo business climate knowledge. With this in mind, Alation is definitely a company to watch in 2022.
Alation discussed its company transformation and services at the most recent IT Press Tour edition in Silicon Valley.
Related:
IT Press Tour Silicon Valley 2022: Company Round-up — On the most recent edition of the IT Press Tour 2022 in San Francisco and Silicon Valley, Information Age met 10 companies that are disrupting the data industry, across data management, protection and storage.
Privacy, trust, and personalisation: a winnable paradox? — Genefa Murphy, CMO of Five9, discusses how organisations can achieve a much needed balance between privacy, trust and personalisation.