There is a myth: AR vs VR, one or the other. But, in reality the two technologies are not at odds — they are companions with the same aim. Augmented reality and virtual reality represent an opportunity to create a very different and unique type of customer experience.
In fact, the two are coming together to form mixed reality: the merging of the physical and virtual worlds that create new environments where real and digital objects co-exist and interact in real time.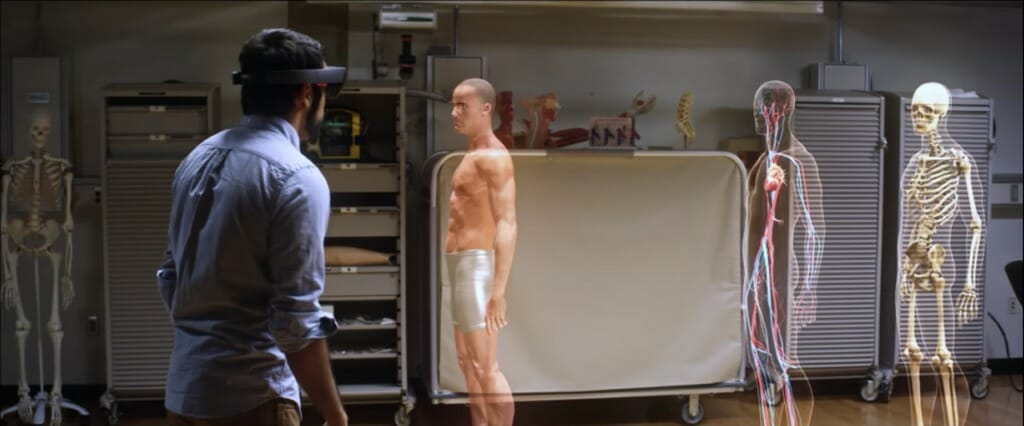 There is a very obvious reason for the excitement around this technology. Consumers and businesses alike are beginning to demand a more heightened visual experience, than traditional methods allow for. 'We want to see it, touch it, experience it.'
"One of the big applications for AR and VR is data visualisation, actually being able to visualise the statistics is very impactful," said the director of VR and AR at Genesys, Simon Wright.
On the consumer side, he pointed to personalised adverts that users could eventually experience in their home in an immersive and customised environment. "Imagine walking through your own room in a cruise ship in your living room," said Wright.
Apple, the new iOS and Google have opened the door for AR
Adoption timeframe
So, when will this new, AR/VR era begin? It's very dangerous to put a timeframe on a technology, but over the last four to five years ideas are now being put into practice regarding virtual, augmented and mixed reality. There are real business and consumer use cases: think Pokemon Go and industry 4.0.
Augmented reality: the new business tool driving industry 4.0

At LiveWorx 2019, four end user customers explained the impact augmented reality was having on their organisation and their journey to it. Read here
Wright said that at the moment, data visualisation is the big one. "We generate huge amounts of data every second of the day and now, we can upload that data and look at it in VR or AR as a new, completely new dashboard," he said.
"In the next four or five years, if that could be accelerated, it will be a game changer moment."
There's also a need for this technology in different industries. Field services, for example, is one that has adopted the technology readily. Here, engineers can overlay objects with instructions on how to do things, using VR and AR. They're using smart glasses to do that, but it's still not on a massive scale at the moment, because of field of vision issues. Assisted reality could help solve this problem:
---
Assisted reality
"It's well known that augmented reality and virtual reality are revolutionising the enterprise space. However, assisted reality is also a technology that is disrupting established industry sectors and opening up entirely new markets.
Different, and perhaps slightly less known than its augmented and virtual reality counterparts, AR allows a person to view information within their immediate field of vision, hands-free. Unlike virtual and augmented reality, which change or potentially block a user's field of view, assisted reality doesn't. In fact, it doesn't change what the person is seeing but adds an extra layer of information, whether it is through diagrams, texts or videos, without interfering with the user's peripheral vision.
Much of the common business use cases are in industries with a heavy reliance on frontline and field workers — such as manufacturing, warehousing and healthcare. These industries are increasingly adopting assisted reality solutions like smart glasses to empower workers and streamline workflows.
Take, for example, an aerospace engineer carrying out a critical inspection on an aircraft. If the engineer runs into difficulty or needs a second opinion on a safety critical decision, then they can use the Remote Expert capabilities included in solutions like assisted reality smart glasses to call for assistance. High-quality video and audio mean they can receive tips and guidance from other colleagues to complete the job, hands-free and without disrupting their workflow."
— Nick Offin, head of Sales, marketing and operations, dynabook Northern Europe.
---
---
Tech Leaders Summit
On 12 September, Information Age will once again host Tech Leaders Summit at the Royal Lancaster Hotel, London. This year, speakers at the UK's most innovative tech leadership conference — including the CTOs of RBS and Ofcom and Sarah Burnett from Everest Group — will help dissect subjects, such as intelligent automation, emerging tech, agile and cultural transformation. With plenty of opportunties to network throughout the day, this event is not be missed. To find out about the latest innovations and how to lead your organisations and customers through the disrupted era, register here.
---