Schiappa, who most recently served as chief product officer at Sophos, will lead product, engineering, and business development teams at Arctic Wolf, focusing on meeting rising demand for the organisation's security operations platform.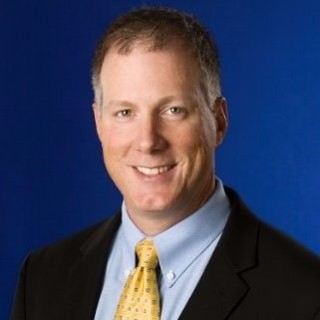 Prior to joining Sophos, Schiappa served as senior vice-president and general manager of the Identity and Data Protection Group at RSA, the security division of Dell EMC.
While at RSA, Schiappa oversaw a business unit with responsibility for authentication, identity management, anti-fraud, encryption and data centre operations.
Before this, he served for seven years in general manager roles at Microsoft, leading Windows security, Passport/Live ID, and mobile services among other areas, as well as being the key business leader for BitLocker and Rights Management services.
The biggest senior technology hires

Below is a list of the biggest senior technology hires, including chief technology officer (CTO) and chief information officer (CIO) appointments. Read here
"Arctic Wolf is in rarified air in terms of business momentum, platform innovation, and demand for security operations," said new Arctic Wolf chief product officer, Schiappa.
"The platform scale, feature development, and alliance network led by the teams here is impressive, and I'm thrilled to join the company to continue adding value to all our solutions.
"Our vision is to help a surging customer base fend off the latest cyber threats with a leading technology platform built to end cyber risk."
Nick Schneider, president and CEO of Arctic Wolf, commented: "Through leading product innovation and strategic industry alliances, the Arctic Wolf Security Operations Cloud is the backbone of our company, and the platform has scaled to protect multiple attack surfaces and deliver automated threat detection and response at scale, with the ease of our concierge delivery model.
"With surging demand to deliver critical outcomes across the entire security ecosystem — especially in the enterprise sector — we are excited to welcome Dan to our leadership team.
"He will enable and drive a vision for our teams that delivers on the product innovation and industry alliances that have placed Arctic Wolf at the front of the pack."
Rising demand
Built on an open extended detection and response (XDR) architecture, the Arctic Wolf Security Operations Cloud has scaled to ingest, parse, enrich, and analyse over 1.6 trillion security events and 1.3 petabytes of data a week for over 2,300 global customers.
A strong uptick in demand for the technology in the enterprise market is demonstrated by Arctic Wolf's 510% year-over-year large enterprise ARR growth in the first quarter of the fiscal year.
The IDC MarketScape: U.S. Managed Detection and Response Services for 2021 saw Arctic Wolf ascend to a Leadership position.