Church Army, a leading UK charity, has thousands of locations and volunteers constantly on-the-go. The team were looking to centralise IT operations for better management, support, security and convenience. This IT infrastructure transformation was achieved with baramundi and Redpalm UK.
Information Age spoke with a spokesperson at Church Army to understand just how much introducing automation software had revolutionised its operations, and what lessons it learned from the process.
What does Church Army do?
Church Army is a registered charity working throughout the UK and Ireland. It provides support and outreach for a wide variety of social concern projects as well as Christian missions and evangelism, often working in partnership with other agencies. The Charity has been a form of support group within communities since the late 1800's.
>See also: Scandal: 11 UK charities breach data laws
It was originally established in Westminster, London, to assist with the horrific slums in the area. Over its lengthy history, Church Army has evolved and diversified to spread aid to the people who need it most, in all walks of life, always keeping the gospel and its teachings at the core of everything it does.
What were your main IT challenges?
An aging infrastructure, which had become increasingly difficult to maintain and keep secure. The Charity had made a big investment in new infrastructure, in keeping with industry best practices.
This consisted of physical hosts and storage in two key sites in London and Sheffield, connected by an MPLS network. The environment sustained the operations of the charity successfully for 7 years, but with the growing demands of the organisation the board felt that a change needed to be made to bring the Charity up-to-date, and to move to a more elastic and scalable solution, as recommended by new long term technology partner Redpalm.
How has implementing automation software benefited/impacted IT operations?
baramundi has made it far easier for Church Army to standardise and deploy software. With baramundi, systems are not only patched on an OS level, but third party applications are also kept up to date with the latest security releases.
>See also: Tech transforming the charity sector
The built in functionality for baramundi to patch and deploy a plethora of 3rd party applications from the get go, as well as easily deploying Business Critical Applications to all devices across the network, means that Church Army technical support staff spend far less time manually installing software on end user devices, and frees them up to dedicate more resources to the part of the job they really love: Innovating and implementing new and exciting projects across the organisation.
What challenges have you faced in implementing it?
One of the key challenges was the fact that Church Army have six disparate sites located around the country. Traditionally deploying patches and software from a central server across multiple sites would require pulling down the packages over the WAN making some larger deployments slow and time consuming. This is especially true in areas with a slower internet connection.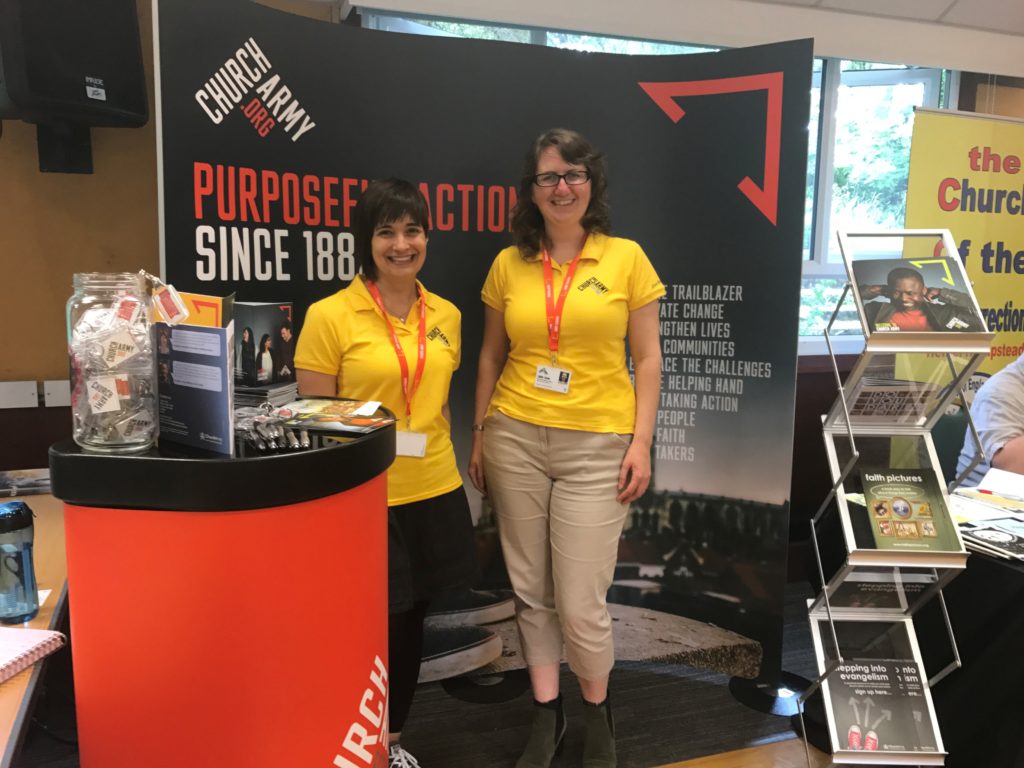 Redpalm, as our managed support partner, was therefore asked to design a bespoke system to address these shortcomings. Among the many improvements, the ability to install remote DIP servers (distribution points) in each site that synchronise with the main baramundi server now means client devices never have to leave their own local network to install patches and applications. These DIP servers also allow Church Army to build and rebuild both new and existing client devices at any of the main sites within its network.
What can you do now, that you weren't able to do before?
One aspect where we've seen massive improvements is the ability to support end users more effectively. With the baramundi Agent installed on all client devices, it is now possible to support users with the remote control functionality available within the suite.
>See also: Tech transforming the charity sector
An integral part of Redpalm's design, this not only saves money on 3rd party software licenses for remote support, but also, more importantly, as the remote control functionality is built directly into the baramundi Console we can quickly and efficiently connect to client devices no matter what site they are on and assist them from our central support team within seconds of them ringing up and reporting a problem.
Why is it important to embrace technology?
It helps us to make the most of our resources so that we can maximise the value of our charitable work. Our focus as an organisation is totally committed to the important work we do within communities, the infrastructure and systems that sit behind that enable our evangelists to best carry out their roles.
We firmly believe that by developing our approach to technology in a manner which brings about relevant changes and reduces costs, we can empower the great team we have to be that bit more contactable, that bit more flexible and that bit more equipped to deliver the message and support we believe is so required in these areas.