Covid-19 has turned out to be the most disruptive event of our collective lives so far. Aside from the considerable human toll behind the statistics, the ongoing massive medical challenge and the global distancing measures taking place, the business impact is truly hard to assess.
At the time of writing, businesses are making very fast adjustments to the new reality. In many cases the economic picture is still one of shock.
Sectors that are in complete lockdown and those that are legally prevented from functioning have had no mitigation for such a disaster. And the fact that it is a global event means those businesses do not even have some form of geographic hedge. Only state aid can prevent the loss of thousands of good businesses.
The survivors look on with something like guilt; we're lucky beyond words. Our businesses can function and the transition to home working may even suggest many new norms. Product development, software engineering, customer services, sales, even new customer meetings and events can all be done online – and some with great aplomb. New virtual 'happy hours' and 'tea times' have emerged, and colleagues across the globe have actually found new intimacy.
We are also finding what it is like to operate on a truly 'global time zone'. Without the discipline of travel, all time zones are treated equally, with days and nights merging into continuous phone calls and video conferences.
If this had happened twenty years ago, how different things would be. The state of modern telecommunications, the internet and video technology are all making possible what until very recently would have been completely impossible. The world is in remarkably good shape to face this challenge.
UK government announces £1.25 billion package for tech startups and SMEs

The UK government has announced a two-part £1.25 billion bailout package to aid tech startups and SMEs throughout the coronavirus pandemic. Read here
Taking action
One of the greatest desires in a crisis is for people to be able to help. How can your business do something to fight this war? We must be able to look back at those actions taken that have really helped. It is clearly deep inside being human to want to do this. For the team at Blue Prism this has been very prominent, to which I commend all of the staff and partners.
We have formed a collaborative taskforce of internal developers, consultants, partners, tech alliances and customers, to mobilise a major philanthropic initiative that supports the most impacted sectors such as healthcare. For example, NHS Trusts all over the UK are increasingly using Blue Prism's donated 'automated' digital workforce and service support to perform hugely important activities, across multiple front office operations, to fight Covid-19.
Our robotic process automation (RPA)-based digital workers look particularly relevant in this fast-changing world. It was clear to the team that many new business processes would need to be created and automated in double-time. And like all wars before, more lives will be saved, and more positive impact will be made by better supporting the administrative activities of organisations.
The headlines may be new hospitals created in days, PPE delivered and orchestrated, care homes connected to national administration, testing coordination, contact tracing and scheduling of medical resource — but all these require complex underlying administration and technical logistics.
These are all of the kinds of things that are central to the whole concept of digital workers: a powerful enterprise resource that can be trained by business users and offer automation at the speed limited only by imagination. And the efforts have not just been medical — the front-line will move to the economy and we are already seeing where process failures are risking business lives. If central planners have not kept pace with these technologies, businesses will suffer — especially if there's a failure of mortgages, loans and crucially packages to support cash-broken businesses that are in complete lockdown.
Blue Prism's executive chairman discusses the rise of RPA

Eight years ago the term RPA or robotic process automation was unheard of. Now, the technology is being used by organisations around the world, in various industries across multiple functions. Read here
Help in action
How much has already taken place in the space of four weeks is a truly remarkable and shows how much technology is changing the world's resilience. Here are just some of the areas that Blue Prism's digital workers are pitching in:
1. Healthcare
• Respiratory data sharing that supports the identifying of cases and moving of data across London.
• Access to IAPT data to improve the visibility and sharing of psychological therapy case information.
• As people are getting sicker the impact is being felt in the back office – automating administrative tasks to ensure the most efficient caregiving possible.
• Health and Justice monitoring using Digital Workers to process templates which update a central dashboard to track Covid-19 across prisons, providing access to key data.
• Automating the adding of new records in the onboarding process of new emergency staff.
2. Lab research
• Blue Prism's digital workers can be used to speed up the movement of data between applications within research teams, which is traditionally a slow, manual process — this means teams can switch to Covid-19 work much more quickly and effectively.
• Using various AI techniques, digital workers provide the ability to create new and flexible automation pathways that allow computer-based apps to run in different sequences – which results in a shorter timeframe for designing life-saving molecules.
3. Public sector
• Automating sickness reporting and tracking for a geographically dispersed police force in the Southwest, freeing up the workforce for essential police activity to better serve citizens.
4. Building Societies
• Automating the application for mortgage holidays – nine-minute calls are now handled in 20 seconds online by a Digital Worker.
5. Banks
• Offering installment-free periods for mortgage and SME business customers in light of the Covid-19 outbreak — using digital workers to deal with requests faster.
• Automating the processing of a high volume of disaster loan application requests due to the current climate.
6, Non-profit organisations
• Utilising digital workers to support payroll due to the increase in manual workarounds to provide sick pay.
The impact of the coronavirus on the UK tech sector: disruption ahead?

What will be the overall impact of the coronavirus on the UK tech sector? Will the sector shrink? Will innovation be hindered? Or will it fact, thrive? Read here
Final thoughts
It is of utmost importance that we feel connected to this fight and that we can help, and at Blue Prism, we feel fortunate that we can. The call to arms is open — ideas and initiatives from all sides are welcome. How much this whole phase of modern human experience changes us is yet to be seen, but this whole operation is based on the world prioritising the needs of society's most vulnerable people — this really is compassion on a global scale.
If you would like further information on how Blue Prism's digital workers are supporting the vital work of emergency services, public and private sector organisations in their fight against Covid-19, please see Blue Prism's Covid-19 Response Programme.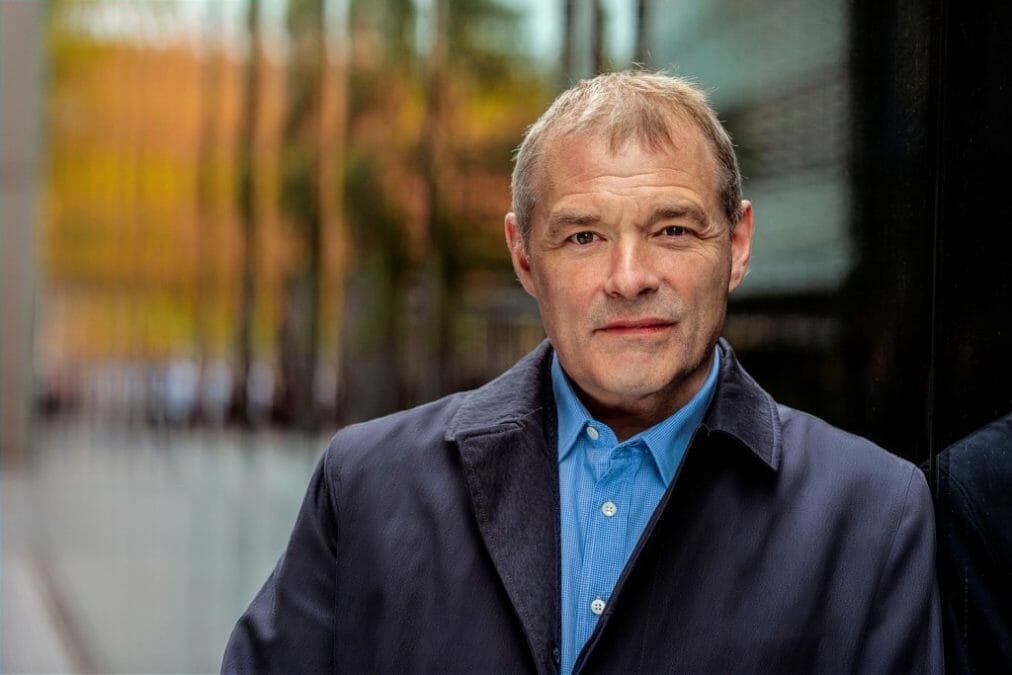 [emailsignup]