IT is everywhere, software is ubiquitous and every enterprise now considers all its processes as digital. To support this transformation journey, BMC has embarked on a radical shift towards the cloud to deliver promises of an autonomous digital enterprise.
As with other established IT vendors in business for the last few decades, we all believe we know companies inside out, and forget to realise changes in corporate and product strategies.
BMC is one such case, but the company's reality is different — the management team has changed; product families have been updated; cloud strategy has ascended the agenda; and decades of expertise have been layered to align product lines with current enterprise and IT needs.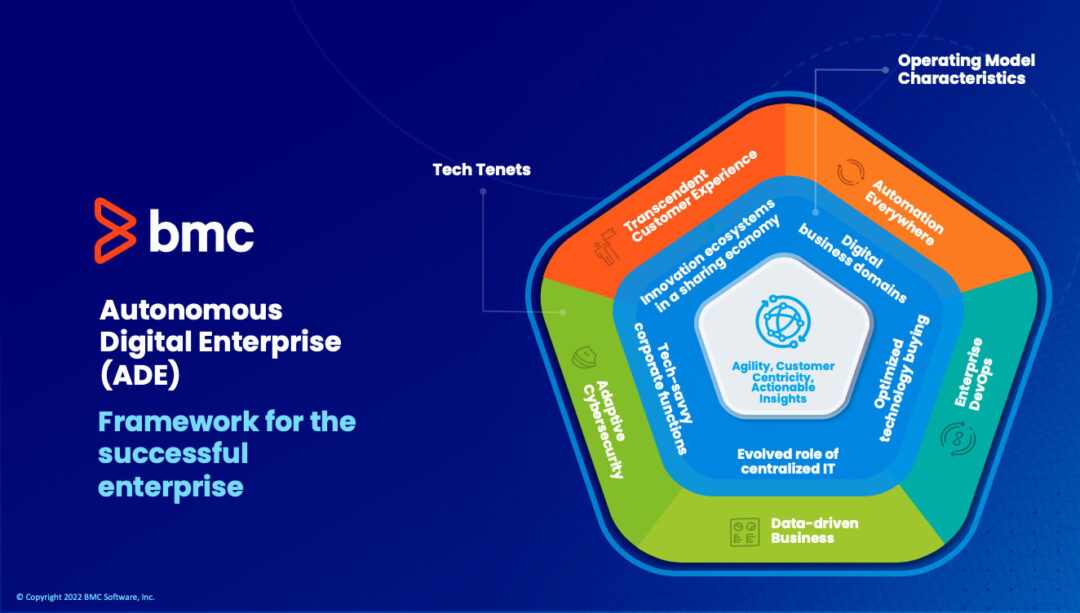 Today, BMC is a global IT player participating in this digital transformation of enterprises with its Autonomous Digital Enterprise (ADE) strategy. BMC CTO, Ram Chakravarti, spent time to re-introduce the mission of BMC in the current business climate and rush for IT differentiators for enterprises to gain market footprint and being successful. Clearly IT is a key growth contributor for enterprises.
The session was the very first at the new Innovation Labs in Santa Clara following the COVID-19 pandemic, and was the perfect opportunity to get an update on products.
On this side, Ali Siddiqui, BMC CPO, articulated the product strategy layered above a foundation layer and covered by four key pillars: Automation and Orchestration; AIOps and Observability; Enterprise Service Management; and Future-Proofed Mainframe.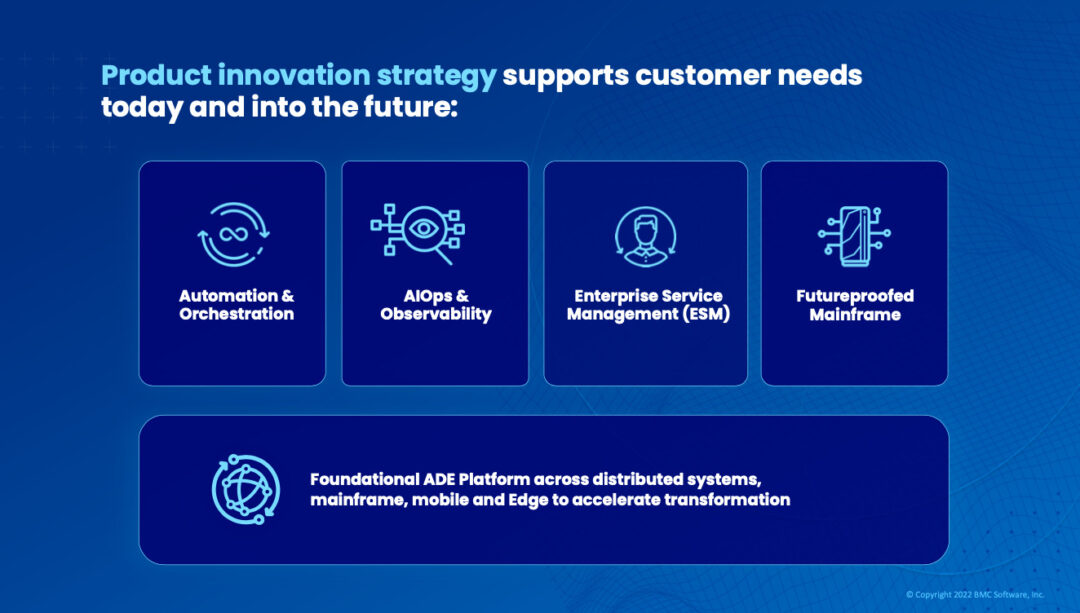 We learned that the firm has made significant progress during the last 18 months in various areas, with several Helix enhancements that fueled a fast growth of the ITSM domain, dozens of partnerships and mainframe integrations.
During a recent IT Press Tour session in California, BMC made two significant announcements validating Helix on Oracle Cloud Infrastructure, along with some key product improvements. Firstly, Helix enhancements touch the decision process and boost the mean time to recovery (MTTR) thanks to optimised resources detection and intelligence with better visibility, performance and availability. The second key news was the partnership with Oracle to release and offer the Helix ITSM platform directly on OCI based on Oracle Exadata. This announcement arrived a few weeks after a similar deal with Google Cloud, confirming once again BMC's multi-cloud strategy.
Related:
Becoming an autonomous digital enterprise with AIOps — Paul Beavers, vice-president of R&D at BMC, discusses how to become an autonomous digital enterprise with AIOps.
How to maximise value from IT vendor collaborations — In the first of a series exploring the importance of IT partnerships, Jarosław Granat, head of client engagement at Future Processing, shares his advice on how to maximise value from vendor collaborations.