Communication and connectivity are at the heart of BT's transformation strategy, according to the telecom giant's chief strategy and transformation officer.
The role
Michael Sherman is accountable and responsible for driving the overall transformation of BT. The aim is to be more lean, agile, digitally capable and technology native type of business. In his role as strategy officer as well, he defines how the communications landscape of the future will change and explores what type of business models BT should be developing and growing to ensure that it's delivering the most value for its customers.
"We have to transform into a simplified business with lean and agile business processes enabled by new digital capabilities, tools and techniques," said Sherman, while speaking to Information Age.
Telecoms is facing an unprecedented level of mobile network changeover and it's a challenge, says BT's chief strategy and transformation officer

BT's chief strategy and transformation officer gives his predictions on the telecoms market; the mobile network changeover is a challenge. Read here
BT's transformation strategy
"Communication and connectivity are essential in enabling individual businesses to thrive and deliver better outcomes. That's where we start and then the customer is at the heart of our strategy," he continued.
"We have to deliver differentiated value added customer experiences to the product and to enable that we utilise our largest asset, which is our network," added Sherman.
Having the best network is a foundational pillar of BT's business and from that it can then deliver the most value adding experiences.
By tapping into that network, BT look to identify areas where its customers are not getting the best experiences and then aims to reimagine the model in which it's servicing those customers by leveraging
digital tools and solutions.
"Digital transformation is built on having the presupposition that you will have to have access to connectivity" — Sherman
The connectivity conundrum
Without connectivity it's impossible to be what Sherman called a "modern day digital".
"If you're not connected, you're isolated and compute doesn't really work," he said. "In this hyper mobile world the number of use cases dependent on connectivity continue to evolve at a fast rate."
The UK has a problem though. Connectivity isn't as robust as it is in other parts of the world — an issue the government has promised to address — and businesses are suffering. They often can't leverage the modern digital tools and digital capabilities needed to be more efficient, effective and customer-centric.
As more 'things' get connected and new services emerge, such as drone delivery or autonomous vehicles, connectivity is going to be the foundation of those digital business models.
"If you're going to have a real digital transformation, you've got to be very well connected. And that means you need enough speed to do whatever task you want to do — increasingly that speed threshold is going up, but in the future, businesses will also need low latency," added Sherman.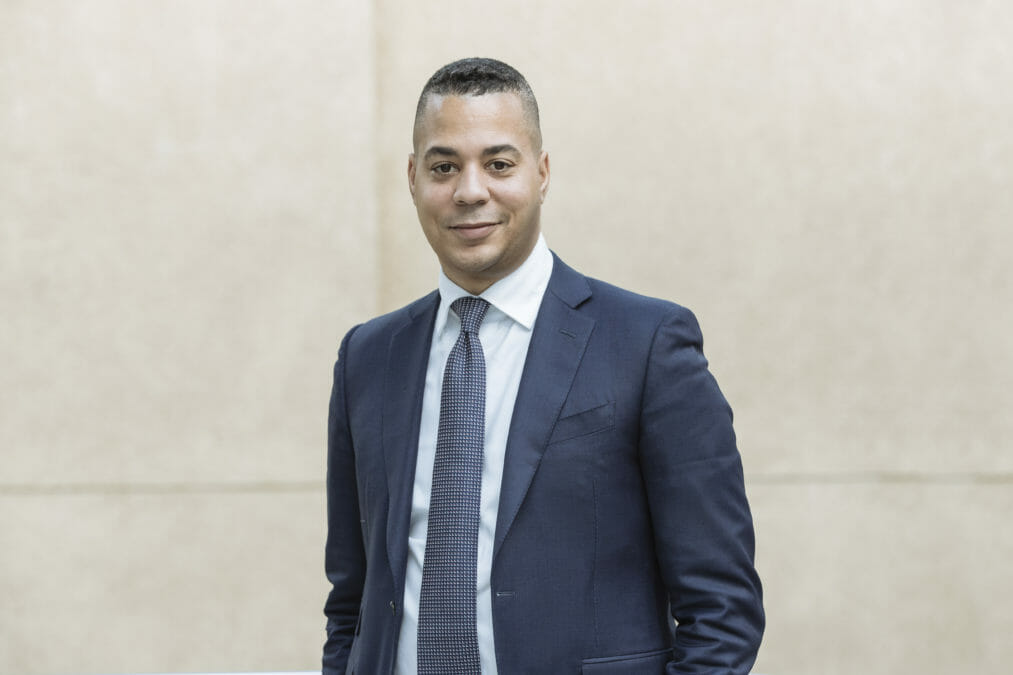 Accenture assists Carlsberg in cloud transition

'That calls for a Carlsberg'. In 2011, the Danish brewer underwent a brand, or at least slogan, transformation. Now, it's undergoing a company-wide digital transformation. Read here
Data's role in BT's transformation
In traditional legacy organisations like BT, data wasn't always at the heart of the business. "In many instances data was not managed appropriately and you ended up with data and systems gaps," confirmed Sherman.
To put data at the heart of BT's business, the telecoms giants had to develop big data models, store much more data and leverage that data for important decision-making.
The company has also embarked on a data democratisation drive, which Sherman hopes will ensure that people in BT, as well as the customers, will have more access to more information than they've ever had before. In order to do that, however, the right tools and environments need to be deployed so the right data can be accessed.
"You can drown in data if you don't have the right environment to interrogate and use it. So, while developing a robust big data architecture, we're also thinking about what tools are needed to enrich our employees and customers' ability to deliver differentiated customer experiences," he said.
"Investing in data is an important part of our business" — Sherman
BT's transformation partners and technology solutions
BT works with multiple vendors and as a big company it has been experimenting with lots of technologies.
But, Sherman highlighted some key ones that it has already selected and deployed into production:
1. Data warehouses and clusters — "and you can imagine the vendors there," he quipped.
2. Self-service
"Once we have all this data, we've deployed tools which enable people to leverage that data," Sherman continued.
"We're working with a company called ThoughtSpot, which is an innovative leader in terms of thinking about contextual based, real life search experiences to interrogate data. That's been really
helpful for us, because it takes very complex data [structured and unstructured] and allows us to put it back into the hands of our colleagues."
The future of self-service is customer-led automation — Gartner

Organisations and their customers should turn to artificial intelligence to enhance customer-controlled digital experiences, according to Gartner. Read here
Explaining a use case of this in action, Sherman referred to a bill analytics project for BT's large enterprise customers.
"They want to understand their billing structures.
"To address this we run a very simple natural language 'Google experience' on top of the billing process, which allows the customers to self serve. This solves a prior customer pain point and turns it into a positive experience.
"The net promotor score [used to measure a customer's loyalty] increased by almost 45% just by introducing that tool," he said.
Related Topics