Peter O'Driscoll, managing director at RingGo, addresses the biggest misconceptions around transport industry technology
Over the past ten years, we've seen substantial shifts in the way we travel around towns and cities. Changes have not been limited to what vehicle we prefer to use, they have extended further to the reshaping of transport policy.
While consumers have sought convenience from digital and autonomous technology, the urgency of the climate crisis has ramped up the need for eco-friendly journeys. Both factors have spurred advances in innovation and, even with the destabilising travel standstill over the past year, progress hasn't slowed. In fact, we've seen an acceleration towards more efficient journeys that leverage intuitive and autonomous technologies.
The craters left by lockdowns have been huge, and we're still studying their impact lines. However, through conversations with councils and businesses, we've been able to separate the mobility myths from the reality. With this in mind, we can highlight the lessons learnt about parking, payments and technology to help businesses embrace the change and be ready for the future.
Myth 1: Moving away from fossil fuels is too expensive
When it comes to electric vehicles (EVs), vehicle costs and range anxiety come out on top in consumer concerns with many of us focused on our bank balances in the here and now. But EVs will soon be a necessity, with the UK government pledging a ban on the sale of petrol and diesel vehicles by 2030, so getting on board with the switch will soon become inevitable, rather than optional.
EVs are becoming more accessible, with support coming from the government who has promised to improve smart mobility infrastructure, with a £20m boost to promote electrification and cure range anxiety.
There are now more EV charging sites than petrol stations in the UK. As of April 2022, the total number of locations which have a public charging point installed is 19,707, compared to 8,380 petrol stations. Meaning motorists can travel the distance safely around the UK in electric vehicles feeling assured by the knowledge that they'll be able to top up their charge with ease.
Myth 2: The traditional commute is dead
Even though remote working put the brakes on travelling for many of us, this is now set to change. If anything, with a sense of cabin fever taking hold, it's likely we'll see more cars on the road because of the safety concerns from the pandemic. Two years of hand sanitiser, social distancing and masks have naturally left their mark, with crowded public transport holding little appeal. In fact, to encourage a return to streamlined transport in cars and vehicles, we're seeing metropolitan areas lead the way for efficient travel.
According to the "Cities of the Future Index" by EasyPark, London is the best city for parking in the UK, scoring top marks (100) for parking innovation, with Manchester (97.2), Edinburgh (97), Sheffield (92.4) and Cambridge (90.1) rounding out the top five. App uptake, smart parking capabilities, mobility attitudes, and government initiatives were all assessed to calculate the progression of parking innovation. In terms of progressing clean transport strategy, London takes top place again (85.2), followed by Edinburgh (80.8) and Sheffield (80.5). The introduction of an open market in parking enables motorists to benefit from a choice of providers in select areas, meaning that travelling from A to B will be that much easier.
The results show that cities are largely geared towards enabling seamless, clean car travel – and that those looking to commute can do so efficiently, while safeguarding their health and safety by avoiding public transport networks. With these results from EasyPark in mind, we're likely to see a rise in car clubs and ridesharing as the preferred way to commute. Inevitably, this will lead to more traffic on roads, and technology will need to step in to help manage the new commute and management of fleets.
Myth 3: Green transformation is a pipe dream
For those more cost-conscious, it can feel like eco-friendly progress is a hefty expense we could do without. But it doesn't always have to be, and in the long-term we're seeing technology make green transformation incrementally easier and more accessible.
Making greener choices can be as simple as making a journey from one point to another that bit quicker. By avoiding congestion, traffic or circuitous routes, motorists can make a dent in their carbon footprint, all through tapping a few apps in the palm of their hands. With cars now becoming more and more like 'smartphones on wheels', we can enjoy vehicles automatically taking care of mapping journeys, locating parking spaces and payment legwork. With more convenience through digital services, making greener choices is becoming far more common, and ultimately restoring our return to local high streets and retail centres.
Outside of parking, open data networks will provide customers with useful information about a range of services designed to build convenience into their journeys, including EV chargers; accessibility for those with a disability; and air quality information, just to name but a few. This will meet driver expectations and result in a positive shift in public attitudes towards parking.
Looking ahead
The temptation after the disruption of the past two years might be to stand still. But with pressures setting the pace for change, across legislative, cultural and environmental areas, the advantage is with motorists who see past the mobility myths and embrace the opportunities available in the current day.
By leveraging intuitive digital solutions to improve mobility, motorists can generate lasting eco-friendly changes while making their travel more efficient. Rome wasn't built in a day, and we can't see sweeping change happen with a snap of our fingers, but advancements in technology and shifts in public attitudes, alongside the push from government legislation to go green, will help spur on positive trends in transport.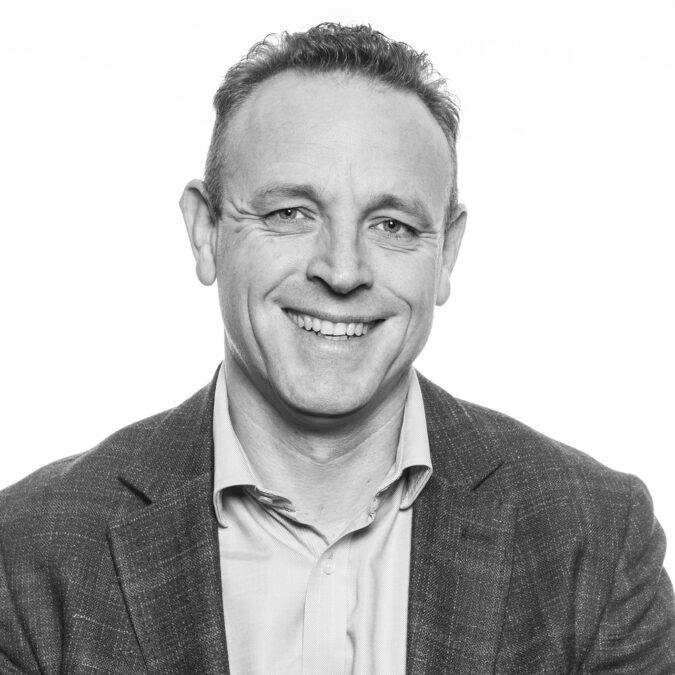 Related:
How digital twins can boost EV battery life — Marco Gallieri, senior researcher at NNAISENSE, discusses how digital twins can boost electric vehicle (EV) battery life and performance.
Rebuilding public infrastructure with digital capabilities post-COVID — Ryan Oakes, Accenture Public Service global managing director, and Mark Lyons, managing director for Accenture Public Service in Europe, discuss the need to rebuild public infrastructure with digital capabilities.