With social impact rising up the corporate agenda, Paynetics CEO Mike Peplow considers the role that fintech innovation can play in this endeavour
The 2008 recession led to many consumers no longer trusting financial institutions. Due to this and falling interest rates, it's been challenging for banks to engage with their customers. At the same time, consumers are now actively looking for financial institutions that do more than just service their needs.
Last year, Accenture found that two-thirds (63 per cent) of consumers are looking to introduce more sustainable products and services across all aspects of their life, including their financial institutions. Consumers are actively looking for greener banking options and proof their current banking providers are sticking to the ethical initiatives that they have in place.
With social impact becoming increasingly important, and banks trying to keep up with demands for action, can fintechs be a force for good?
What defines a 'force for good' in the fintech world?
Typically we can assume a fintech has a few specific characteristics, including agility, ability to adapt, a focus on collaboration, and an interest in challenging the status quo. Fintechs are often set up to focus on the individual instead of being 'one for all'. Having all of these attributes usually means they're 'good' at being a fintech, and potentially a fintech that can do 'good' too.
It has been found that over half of consumers are more likely to buy financial products from providers who demonstrate sustainable values. Therefore, fintechs that are ready and willing to demonstrate sustainable, ethical and purposeful products with an end goal greater than just profit will align with consumers wants, and be more attractive to the current market.
Can fintechs be purpose-driven?
Putting purpose over profits requires fintech innovation to have some social purpose other than making money and just being a 'good' fintech, and we know that consumers are now actively looking for this purpose when choosing their financial institution.
At the same time, modern consumers value experience over things and wish for fintechs to be more people-centric. Fintechs often create competitive advantage by being able to tailor offerings for niche markets. Consumers appreciate the personal approach, feel like they're supporting positive change, and are increasingly looking for companies that align better with their values. If another financial institution does this in a better way, they won't hesitate to switch providers.
In short, fintechs prosper by offering services and a way of delivering those services that is attractive to its target customer therefore out performing its competitors that offer a more generalised proposition.
Where are fintechs making a difference?
Fintechs tailor an offering to meet a customer's financial needs, and some have already started to make a wider difference.
A current example of a fintech setup with more than just money in mind is Sibstar. Their app and card are designed to help you manage your money day to day. The extra support provided enables those living with dementia to maintain their financial independence, whilst giving those around them peace of mind. Not only is this a financial service, but also supports an underserved community who needs help with their money.
Paynetics is also part of this group. Recently, with Phyre, we have developed a mobile payment application for iOS and Android that allows charitable organisations to easily deliver funds to those displaced as a result of the Russian invasion of Ukraine.
Fintechs are also already known for promoting financial inclusion via services like buy now pay later (BNPL). The short-term financing opens up lines of credit for those who wouldn't ordinarily be able to access it. Having access to credit, allows consumers to build up their credit score and become eligible for more traditional types of finance. BNPL needs to be brought under regulatory supervision to better protect users, however what cannot be denied is that BNPL has made access to short term, affordable credit a lot more accessible.
How do we decide when a fintech is a 'force for good'?
We know what makes a 'good' fintech, but a fintech that is a force for good needs to be reaching wider than the immediate financial communities needs. Fintechs can be innovative in their approaches and therefore have the ability and potential to help people in need. We're already seeing examples of this where fintechs have encouraged financial inclusion,
launched sustainability initiatives and helped customers in times of crisis.
There is a "double whammy" here — I would argue that fintechs just being fintechs has had a hugely beneficial impact. By coming into the market with new products and services, fintechs have caused the large banks to react with new ways of working, improved customer care and a much faster approach to new product introduction. Even the largest bank wants to be seen as a fintech.
What does this mean for the future of banking?
There's no doubt about it. If banks don't prove to consumers they're looking out for more than just their own pockets, consumers will move on to providers that are doing better. It's not enough to say you're an ethical bank or provide a green banking option. Fintechs and banks alike will have to work to prove to consumers that they care about and are supporting the wider issues we face.
In order to keep up with what customers are looking for, and adapt accordingly, purpose and profit should be at the front of mind for banks and fintechs. If this doesn't become the case, we will see a growing number of consumers move to providers who better align with their values.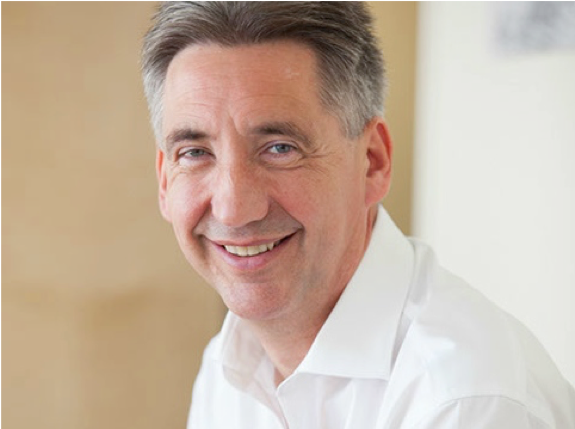 Related:
What makes a digital transformation project ethical? — Donovan Justice, CEO and founder of Digital Detox, explores what it means for a digital transformation project to be truly ethical.
Bank IT compliance: how financial services can stay compliant with regulations — Antony Savvas looks at strategies that can help organisations stay on the right side of the law, meeting regulations and industry-adopted standards.