Last week thousands of tech enthusiasts descended on Las Vegas for the biggest tech events of the year: CES 2020.
Throughout its history, the show has famously showcased everything from burger-flipping robots to the first flying cars. There were a fair few gimmicks whizzing around, but CES is also a chance to get an insight into some of the questions plaguing the business world. And, crucially, it's also a place where we can start to find some of the answers.
Below, Robin Murdoch — Accenture's global software and platforms industry lead — reveals a few of the business stories he saw at CES 2020:
1. 5G is the future of work
The traditional notion of home and work as static shelters will soon be entirely replaced by the general consumer mindset of "home and work are everywhere". And at CES this vision got closer than ever.
The main pillar among these new technologies is of course the 5G wireless standard that provides low-latency, huge data capacity and spectrum segmentation — a technology that will be 100 times faster than existing 4G networks. Artificial intelligence, edge computing and advanced data analytics are similarly important as they will allow for the high-quality user experience we envisage. Enabled by 5G connectivity, they will reach the height of their potential in the home and in the workplace.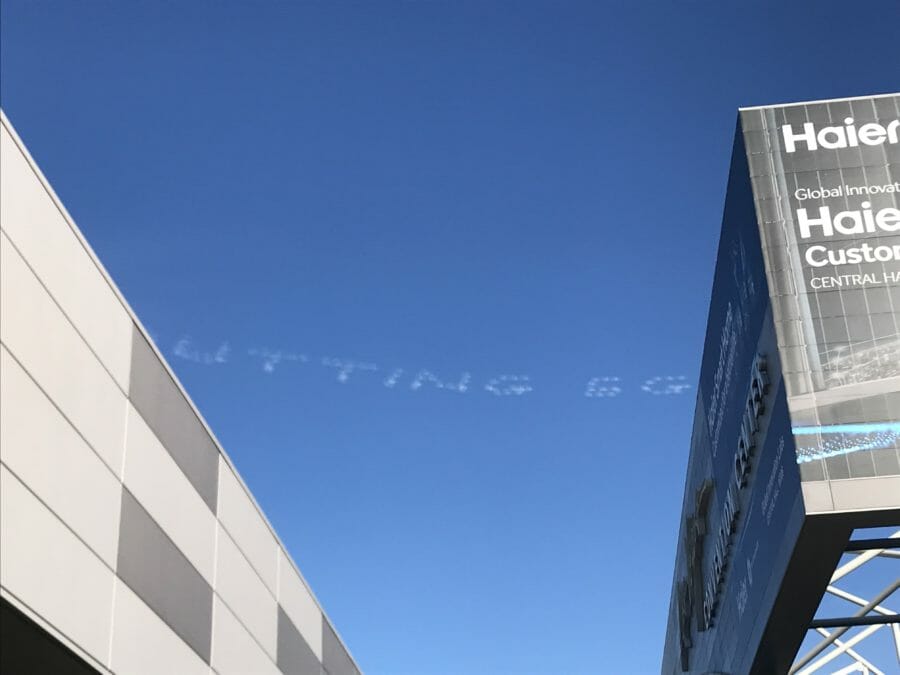 We've all heard about how our hyper-connected homes will let us have remote doctor appointments and learn with holographic teachers. But the impact on business will be just as significant. 5G will make it possible for experts and top professionals to work virtually onsite where the skills are lacking physically. Everything from specialised training to even everyday meetings will be transformed by this. A factory manager in Manchester, for example, could use a 5G powered extended reality headset to immerse themselves in a virtual replica of a factory on the other side of the world.
The possibilities are endless but putting them into action is another story. At the show, many businesses were thinking about the practical strategies that allow them to make the most of the newly emerging 5G opportunities across industries, the obstacles to overcome for the market to flourish, and the roadmaps and core capabilities needed to turn 5G opportunities into value and profit.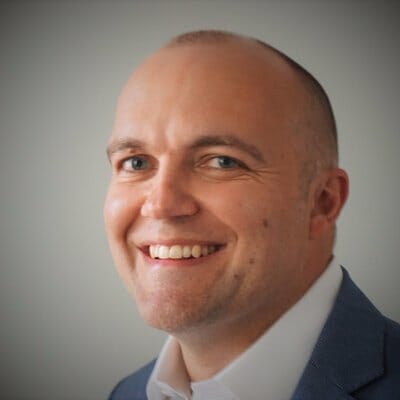 2. The future of mobility and profitability
Autonomous driving is at a crucial turning point. The euphoria towards commercialising fully self-driving vehicles has diminished for the near-term. Without a clear outlook on the future of autonomous driving, and if or how it would impact traffic congestion and vehicle emissions, the fundamental question has shifted from "How fast can we do it?" to "How can we get there?" Now is the time to identify new approaches and define an evolutionary pathway towards an entirely new, sustainable and profitable mobility system of the future.
One such approach is around that trend that many global consumers are moving away from owning cars and moving toward new trends like car-sharing and ride-hailing. Even robo-taxis are picking up speed when it comes to customer interest. According to Accenture's recent study Mobility Services: The customer perspective, nearly half of respondents said they were willing to give up car ownership to switch to autonomous mobility solutions. This results in car manufacturers needing to shift their business model from a pure car manufacturer to a provider of mobility.
At CES, the main question companies looked at was what they can do to turn their business model into profits. While consumers are seeking new types of mobility, players in the car manufacturing and ride-sharing space are trying to conquer the mobility services market with new offerings. The 2019 Fjord Trend "Ahead of the curb" points to this rise of new, diverse mobility offerings and the outlook for working with cities and ecosystem partners to shape this industry. We even saw unexpected car launches as companies race to dominate mobility through innovation.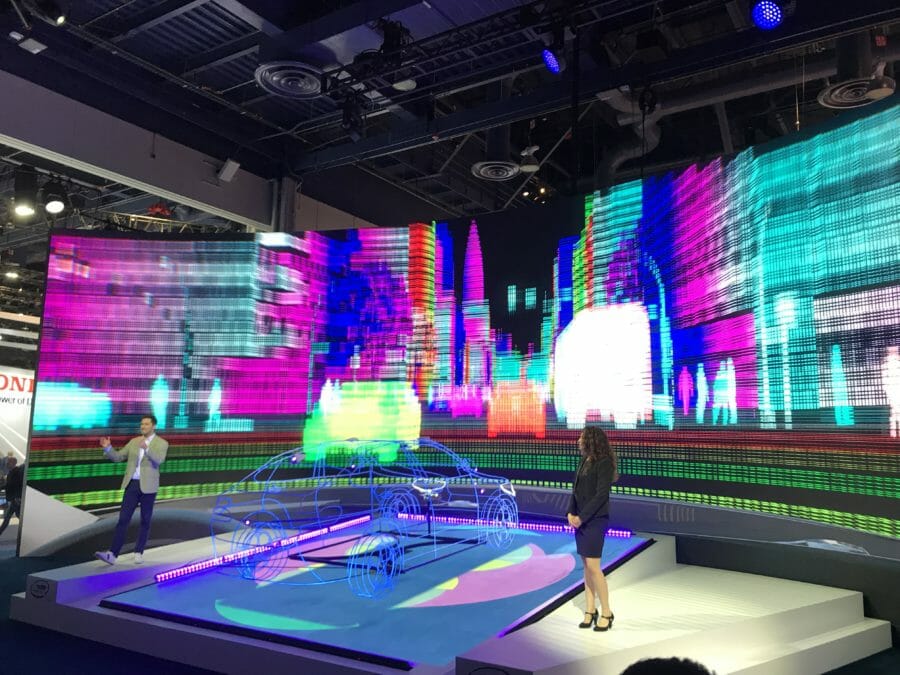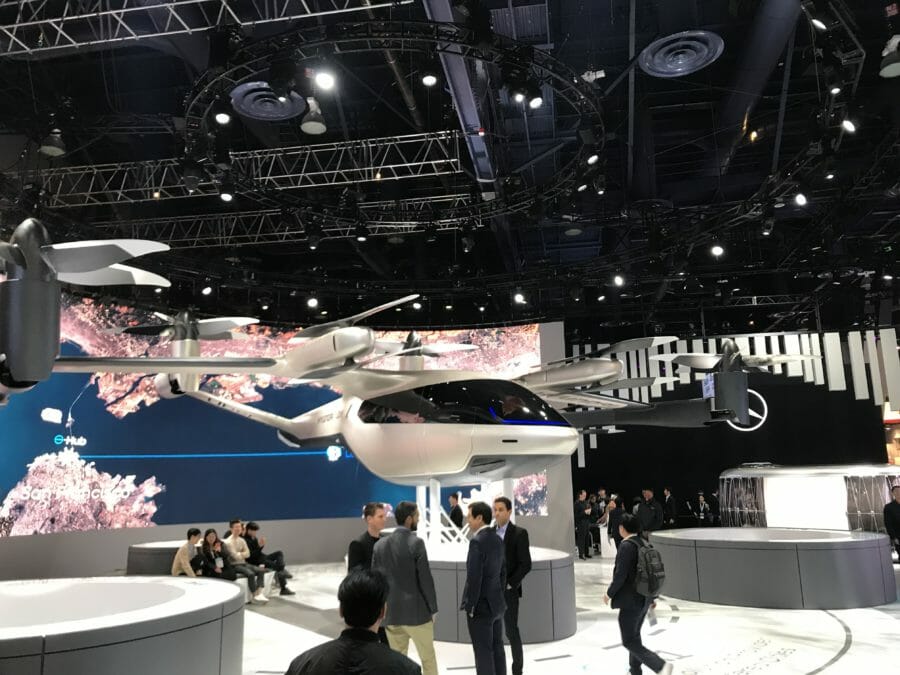 3. Responsible business with consumers' emotional data
Emotional data is reaching a tipping point of opportunity for communications, media and technology (CMT) companies. AI systems and devices can now recognise, interpret, process, and simulate human emotions. A combination of facial analysis, voice pattern analysis, and deep learning can already decode human emotions for marketing, market research and political polling purposes. And all of this power is already in our devices. This will create new value propositions and opportunities to innovate and grow. But it will also test corporations with a deeper set of challenges that require responsible actions.
Reading people's emotions is a delicate business. Emotions are highly personal, and users will have concerns about privacy invasion, emotional manipulation and bias. Responsible business practices must also be part and parcel of the data privacy issue. Organisations must design for transparency and collect only data necessary to build trust. Accenture Interactive's 2019 Consumer Pulse Survey found that a majority of consumers (69%) would not do business with a brand if their data usage was invasive. Without good governance or responsibility measures, CMT companies risk losing customers' trust and squandering the opportunity to harness emotional data to innovate and drive profitable growth.
Intel showcases new technology for next era of computing at CES

Intel has made a series of announcements across PCs, artificial intelligence and smart cities at CES 2019 in Las Vegas. Read here
The areas we see as most critical to address are: systems design; data exploitation; transparency; and privacy, with security being an integral component throughout. Acting as a responsible business will require companies to address a wider set of stakeholders on these topics, including customers, ecosystem partners, employees, policy makers, shareholders, and potentially others.
CES was a unique opportunity for these stakeholders to come together and take an objective look at what are decidedly subjective considerations. With our devices getting more powerful every year, it's crucial that this conversation takes centre stage now. Responsible actions today can prevent unintended consequences tomorrow.
Kicking off a new decade, CES might have seemed like one of the most futuristic tech shows yet. But look beyond the parade of robots and you will have found businesses tackling some of the most pressing issues facing society today.