Business technology and employment levels have always been linked, but the nature of the relationship hasn't always been clear.
At face value, any technology that improves worker productivity – as most IT innovations have claimed to – in theory reduces the number of workers required. But, of course, successful technologies also create jobs, as they require people to build, sell, implement and operate.
This is one possible explanation of why IT has only been shown to improve economic productivity in the US, where much of the industry has historically been based.
The latest chapter in this ongoing drama is the advent of cloud computing. In one sense, cloud is just the latest form of outsourcing, moving the workload from end-user organisations to third-party suppliers. The most significant economic impact of the outsourcing boom so far has been to move technical jobs to offshore destinations such as India.
But there is something different about cloud computing. The high degree of virtualisation used in cloud environments makes them ripe for automation, which by its nature removes the need for staff.
Indeed, this is arguably what makes cloud computing viable – previous attempts to provide computing on a utility basis, such as Sun Microsystems' Network.com, have mostly failed. The movement of IT work to the cloud, therefore, may have a more destructive impact on employment levels than traditional IT outsourcing.
In May 2010, Hewlett-Packard announced that it was to cut 9,000 jobs from its IT services division as it consolidated and automated its data centre operations, the final stage of its integration of EDS, the outsourcing supplier it acquired in 2008.
Some observers were sceptical of HP's justification of the cuts – "If you can replace 9,000 jobs with 'automation', you must have just invented some earth-shattering technology," remarked one analyst – but the episode has raised the question of what the long-term impact of the cloud might be.
'Personal cloud' to eclipse PC in just two years – Gartner – March 2012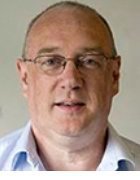 Clive Longbottom, an IT analyst for QuoCirca, believes that cloud computing puts even greater pressure on IT professionals to acquire business skills
Technical IT jobs will be massively threatened [by cloud computing]. Automation based on provisioning functions to commodity hardware will not require much in the way of skills, and for the majority of data centres it will be lights out.
Where the skills will be required is at the business process/technical capabilities level: those people who can listen to what the business is saying its needs are and then 'translate' this into which functions are available already and which must be obtained from external providers. This requires a different approach to IT and different skills, and only a small number of techies will be able to make the change.
Dominic Monkhouse, UK managing director of PEER1 Hosting, is optimistic that cloud will create more jobs than it destroys

Cloud has been and continues to be a huge driver for the IT sector, and while job losses are an inevitable part of any change, so should job creation arise out of this evolution. Cloud should see an increase in the number of start-ups that spring to life, developers will be able to expand as a result of the efficiencies of on-demand provisioning and, of course, cloud providers themselves will need more staff with the right skills.
There will be a shift in where the jobs are and the roles that teams play, but the optimist in me believes that, ultimately, more jobs will be created as businesses prosper and grow.
Related Topics