The road to digital transformation may seem daunting for many businesses, but every organisation taking the first steps towards digital transformation is doing so with the belief the eventual gain will be more than worth the pain.
However, with the digital world evolving constantly, it's a challenge for many businesses to set out and stick to a clear game plan, especially when the scale of such a transformation is so dramatic and others already seem to be so far ahead in the race.
The challenges start right at the beginning, when defining exactly what a digital transformation looks like. Companies are aware that it can be a massive driver of value, but there is not always a clear idea of what it means for them.
Are you fit for digital transformation?
Often, organisations have already paid out for 'digital bolt-ons' – a few pockets of digital technology best practice here and there – as a means of staying on track. But while these can deliver momentary gain, they're not part of a joined-up transformation programme – the reality being that organisations are missing the opportunity to benefit from synergy across these initiatives. This lack of interconnection with the wider enterprise will not only cause issues further down the line, but are generally not good for the overall well-being of the business.
>See also: How to remove software as a barrier to digital transformation
'For me, digital transformation is about a transition from being a conventional company to one where technology is at the core of the business – driving efficiency and enabling differentiation,' says Eddie McDaid, SVP for industries and solutions, Software AG. 'When that occurs, technology becomes a driver of corporate strategy and data becomes a key driver of value within the business with advanced analytics becoming more strategic.
'Rising out of that, which is the ultimate deliverable, we see that new business models are emerging which are creating more value for existing customers and, more importantly, driving new types of customers through these new business models.'
Preparing for the journey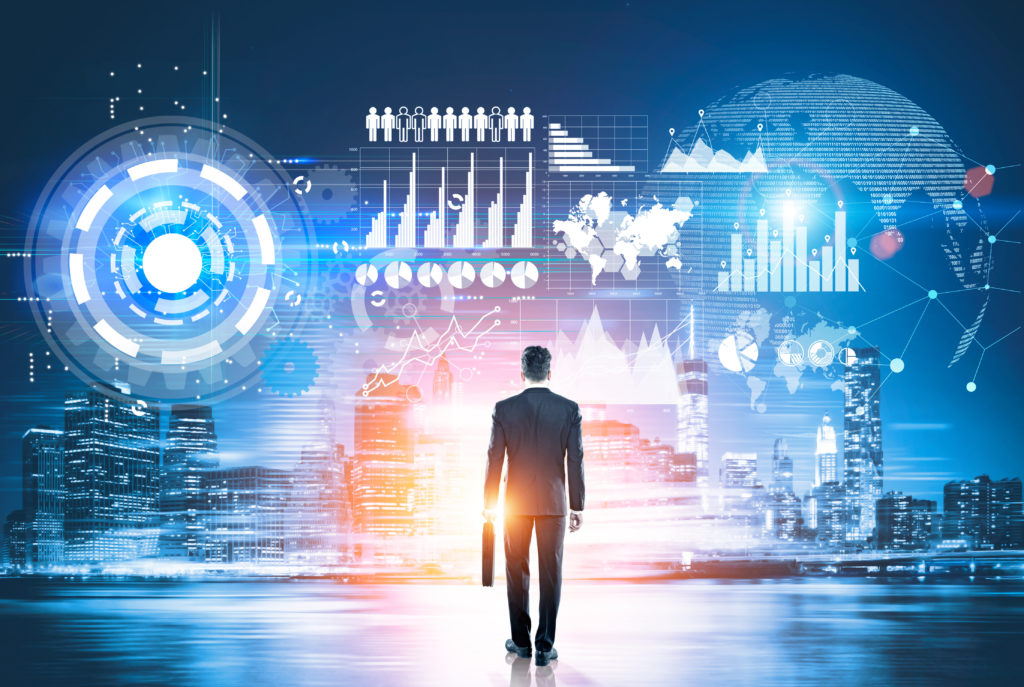 When it comes to preparing for a digital transformation, different stakeholders can again have different views of how to go about it. One CIO might view it as being integration-focused, while another wants the focus to be on process and someone else sees it as the ability to deal with big data or be able to intelligently respond in real time to threats and opportunities alike. Holistically, it should be all of those things.
To help organisations understand this and gain insight into their readiness to achieve business goals through digital transformation, Software AG has developed an online tool, Digital Fitness Assessment, in conjunction with independent industry analyst firm Forrester.
'We were keen on developing this online assessment to look at some of the leading examples of digital transformation and see what they have in common,' says McDaid. 'We wanted to understand exactly what is required to digitally transform and to present that insight to customers so they can understand where they are in that journey and what they potentially need to look at, that they might not be looking at.'
Prior to the online tool going live, Forrester surveyed senior IT decision makers from more than 220 large enterprises in different industries and geographies. The survey acts as a benchmark for anyone taking the Digital Fitness Assessment, and provides a quick snapshot of how respondents compare to their peers.
For example, in banking, Forrester found that the most common goal is market share growth. But of the respondents that prioritise this goal, only 11% have a defined strategy for connecting to external partners – a critical discipline for the future of banking as financial services eco-systems build up around PSD2 and Open Bank initiatives.
For retailers, almost two thirds of those surveyed consider being able to control and orchestrate processes across multiple systems to be key to success, yet only 20% consider themselves able to manage this well.
In manufacturing, almost three quarters of respondents consider supply chain efficiency to be a key priority, yet when it comes to acquiring relevant data across multiple systems in a timely manner, which is essential for supply chain decision making, only 15% consider themselves able to do this well.
The most common goal in government organisations is enabling citizen interaction through digital channels – yet of the respondents that share that goal, only 19% feel able to derive insights from massive amounts of data involved.
'We see different focuses in different industries,' says McDaid. 'In consumer-focused industries, we see a much greater pivot around understanding the customer journey and opening up new ones. In other industries, such as manufacturing or energy and utilities, we see a lot of focus on efficiency.
'Digital transformation is not just about simplification – it's also about having the flexibility to do things in different ways and the agility to do many different things within your business. So it's interesting to see that it's driving efficiency in certain industries and driving new customer relationships in others.'
Digital fitness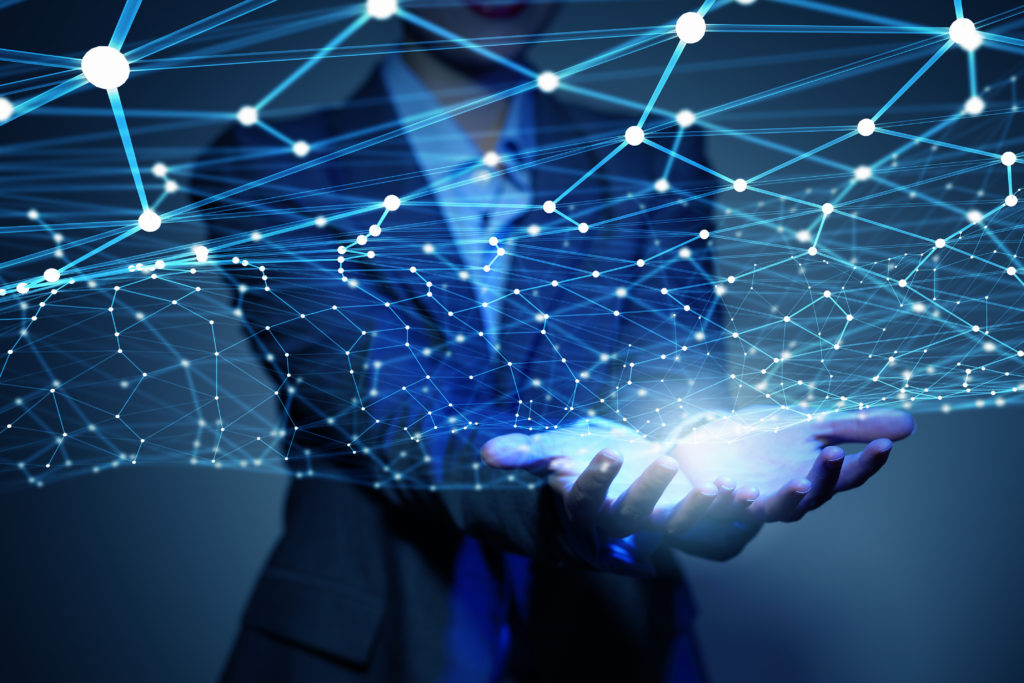 Through this initial research, seven key disciplines have been defined that positively correlate with elements of success, from digital readiness and vision through to high revenue growth.
The first discipline is for business leaders consider is how to plan and execute digital transformation, including understanding IT landscapes and processes. The next discipline is integration: the need to break down silos and bring together data from multiple systems and devices.
Maintaining a consistent and accurate view of data across a myriad of systems is third, followed by visibility of business events – the ability to intelligently respond in real time to risks and business opportunities that occur quickly and unexpectedly.
Also of critical importance is the need to rapidly develop and deploy innovative applications or processes that span multiple systems across the business as well as the ability derive insights from massive quantities of data and scale to manage peak data requirements.
>See also: 10 predictions for digital transformation in 2017
And last but not least is the ability to easily, consistently and reliably connect to external partners, vendors and suppliers. Together, these disciplines form the Seven Disciplines of Digital Fitness.
So instead of short-term digital bolt-ons to the existing business model, a new strategy is needed that is built around enabling the use of emerging digital technologies at the heart of future customer value delivery and revenue generation from the very start.
Businesses must accept that the new, technology-driven business models arising out of digitalisation are driving market share. If they're not equipped to grab onto it, by definition they will become smaller and weaker and be open to more problems.
It's not a question of wanting to be a digital company; it's about accepting that becoming a digital company is necessary for survival. To successfully execute a digital transformation, it's important to have a mindset that is focused on more than a single initiative.
'It's a change to the entire organisation,' says McDaid. 'That's why we feel that it calls for a technology platform that is capable of connecting and orchestrating all of the technology, people and processes within an organisation so they can work together towards common business goals.
'It's very difficult to achieve this kind of transformation by continually bringing in point solutions and packaged applications that aren't well connected and are using different paradigms, technology standards and descriptions of things. It's about having a foundation that allows these applications and services to be built for your business.'
The online Digital Fitness Assessment from Software AG enables businesses to define a clear path towards this goal while ensuring they're not stumbling behind the frontrunners in their respective industries.
To find out just how ready you and your business are for digital transformation, take your own assessment at digital.softwareag.com.