What is your role?
I am delighted to be the chief marketing officer of a very successful and fast-growing company called Verisure Securitas Direct. I joined the company in August 2015 and my role within the company is to create a strong brand image.
For our customers, and potential customers, it's important to demonstrate that we protect what really matters for families and small business owners. That is the core of what we do – provide peace of mind.
How many people does Verisure employ, and how many customers does the company have?
Verisure employs over 10,000 people, and has over 2 million customers.
How would you define the current state of the connected security industry?
The industry has undergone a lot of change over the past ten years, and today security is a topic at the forefront of people's minds. The market used to be saturated with bulky and difficult-to-use products.
Now the connected security element means products are sitting alongside people's lifestyles rather than being a hindrance. Verisure's products are smart. They can be seamlessly inserted into people's homes and businesses. We handle thousands and thousands of alarm signals from devices each day, with an average response time of less than a minute.
>See also: Security vulnerabilities pervade homes, businesses and industrial robots
As a company, we've spoken to over 20,000 customers – and observed more than 8 million social media posts – to gauge the current public knowledge of security and to understand how many people actually walk around with some form of fear regarding security that hampers them in their daily lives.
The level of awareness for the services we provide is still in the early stages. Many people don't know that this kind of service is available, and that translates to a fairly low level of penetration.
This is evident in certain key markets that we operate in, mostly Europe and Latin America. There is a lot of room for this industry to grow and develop, which is an exciting challenge for us as a company – to continue to be innovative and to stay one step ahead of the consumer.
This industry is going to grow as connected devices become more of an ever-presence in people's lives.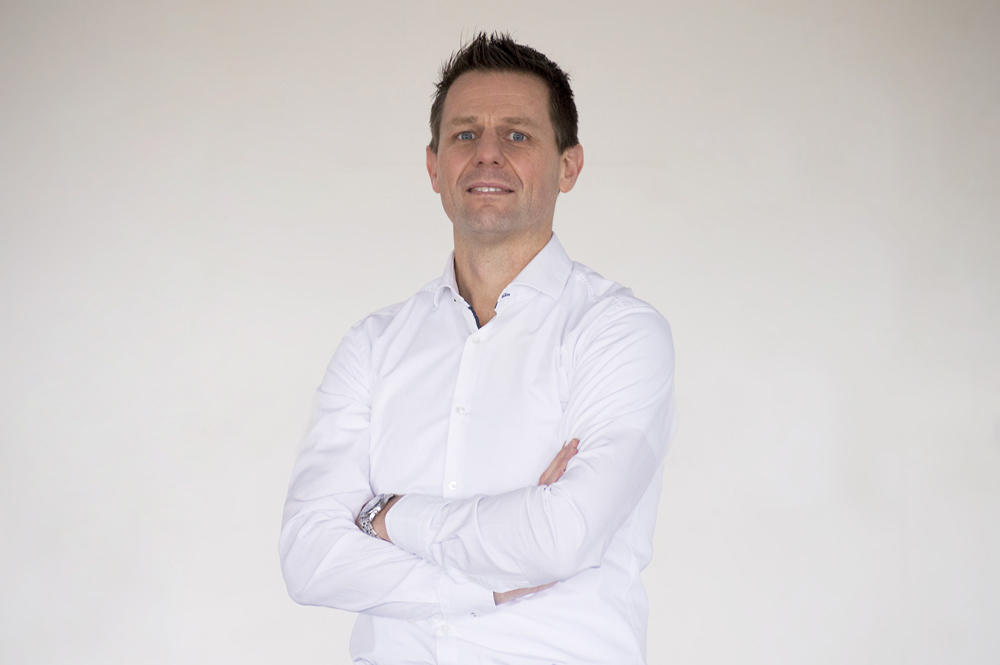 How do you see the connected security space evolving?
It is quite clear that technology and its development allow us to connect with the multiple devices that help people to feel safer and protected in their homes.
It is important that when we talk about security – which is the number one reason for people looking to adopt smart home devices – it is connected to experts who really know how to protect you, and can act and respond in the right way when a household or small business is in a stressful situation.
At Verisure, this is what we mean by connection. Connection is all about security technology being linked to experts who are able to help monitor you and your family or business 24/7.
Why is there a need for this service?
It's a robust world we live in; people have a lot of things on their mind that concern them, creating fear. Having a connected smart home security system means they have peace of mind when they go to bed and they can monitor their home or business from their phone and other smart devices.
What people don't realise is that in the European domain one out of five people experience burglaries. When you see the emotional damage that is left behind after a burglary then the benefits of a service like ours, combining security and co-ordinated response, becomes clear.
How do Verisure's security systems work to ensure that homes and small businesses are actually secure?
It is important that we put a lot of value behind our expertise. Protection is something that is very individual and personal. Every home is different.
Every location in the street is different. The number of doors and windows per home can be different, and therefore protection is not something you do on the fly. It really requires someone who can carry out an extensive security audit in your home to make sure that you have the right protection.
In that sense, the service works as a combination – it is more than just a product. What we offer is the ability to bring the eyes, ears and response mechanisms into a home or small business, placing them in locations where we know burglars could enter the premises. We make sure that we protect and act before things happen.
This is where the core of the innovation sits with us: to ensure that we operate a system that covers any potential point of entry. This allows us to act before someone enters a room.
>See also: Smart home 2017 predictions
It is all wireless, because we, as innovation leaders, have brought wireless connected devices – from a security standpoint – to the market. It has the latest in connected technology in order to maintain a constant connection with the Verisure agents in the monitoring station to make sure that properties are well protected and secure.
This makes us unique compared with the other providers. We spend a lot of time on our business model to ensure that this personal touch is evident in every part of the process when we have a new customer entering our portfolio.
Is there a stigma for people inviting security companies, like yours, into their homes? Is there an issue of privacy? It is a very important balance. When we talk to customers, on average 50% express uncertainty on privacy in relation to having connected camera detectors in their home.
To allay their concerns, we demonstrate the expertise that we have as a company. Connected security cameras, for example, will only be activated when the system is armed. This is in place to ensure that we are able to respond to an emergency and reassure them that help is on the way.
How can you ensure that Verisure's devices are secure? What technologies or systems prevent them from being hacked?
To ensure customer security, each individual device sold by Verisure has a unique username and strong password, which ensures that no two devices have the same login information.
The security and privacy of our customers is of the utmost importance to us, and we constantly strive to improve the security of all the devices we manufacture and sell.
This is done not only through rigorous stress testing during the manufacturing and creation process, but also as a continuous process after launch to ensure maximum safety for our customers.
In general, what are the advantages of having an increasingly connected world?
An increasingly connected world helps us to continuously expand and innovate. It helps us in developing products to connect better with consumers and make it easier for them to use the system.
>See also: Top 10 security predictions for 2017
The key for us is that when the system is installed, people know how to use it. Our service can easily be integrated with other connected services that are provided by other parties to make homes an even safer and secure harbour for families.
We are also seeing big trends with voice-automated technology. Voice is a very important element that we already offer today for users and the experts in activating the security system.
If a burglar does enter a building we can use our devices to actually talk to them nand tell them that we have them on camera and that the police are already on their way.
What are the new technologies that Verisure is launching this year?
The key with developing connected security technology is that there are two very important benefits. First is to create a system that detects any potential attempts of intrusion before it has actually happened.
Verisure has created security detectors placed at doors and windows that, when a certain or unusual level of pressure is felt, alert the security team at the monitoring centre.
We already have many cases where people have attempted a burglary but thanks to this vibration detection system have left the premises before taking anything. It is an important measure.
The second element is response. A fast response is imperative to us. The voice unit we create and build into the systems is incredibly npowerful and gives our customers ndirect access to our agents.
In Norway, there was a little girl at home and the house caught fire. The system was activated and an agent helped to guide the child out of the home before anything happened.
The key technologies that we are working on now focus on leveraging voice technology – driving direct access to our agents in the monitoring station and enabling voice technology in situations of SOS and emergency. We're also looking at the growing trend of malicious jamming attacks that we have seen in carjacking, but also in homes and small businesses.
>See also: Busting the 7 myths of cyber security
We have now developed an anti-jamming technology that operates on a different frequency, which picks up a jamming signal before it has jammed the security system – again, to be a step ahead of any burglary attempt and carry out our responsibility to protect.
Where is the connected security industry going?
For us, our human capital gives us more opportunities to connect with our customers and advance current technologies and innovate new ones.
Our voice technology, for example, is a big enabler that helps us interact more effectively with our customers and helps them to become more adept at using our systems.
In the future, we are looking to integrate more artificial intelligence into the system, to enable it to think for you more and more. I think that is a big growth area for the security sector.