Everbridge is accustomed to being at the centre of a crisis. Its enterprise software applications automate how organisations' respond operationally to critical events so they can keep people safe and businesses running.
It does this on a huge scale — its platform sent over  3.5  billion messages during critical events last year. It offers the ability to reach over 550 million people in over 200 countries and territories, and serves governments, national and local authorities, airports, banks and health care providers, as well as private companies.
In the UK, Everbridge provides critical event management services to six of the top 20 NHS Trusts and six of the 13 ambulance services.
"For us, the coronavirus crisis feels like an event we have planned for forever," says Imad Mouline, CTO at Everbridge. "The difference is that instead of an emergency that's limited in size or scope, a terrorist incident or a hurricane for example, this one is global."
Coronavirus Diary: the impact on a tech startup in the live events sector

As part of Information Age's Coronavirus Diary series, Fred Krefting — co-founder and COO at You Check — discusses how the pandemic has affected his business, while looking at what challenges lie ahead and the opportunity to re-strategise. Read here
Mass remote working
The company has offices across North America, Europe, and Asia, all of which decreased in-office employee density, restricted employee travel, and leveraged a virtual 'work from home' model well in advance of national guidelines being set. Everbridge was looking forward to what the company would need to do if everyone had to work from home.
Imad explains: "We were prepared with plans in place for our entire workforce to operate remotely without a mad scramble. We took the advice we were giving customers and started to communicate widely with employees using our own platform to implement wellness checks, follow-ups, and other critical communications. We also used video conferencing and instant messaging for more mundane collaboration."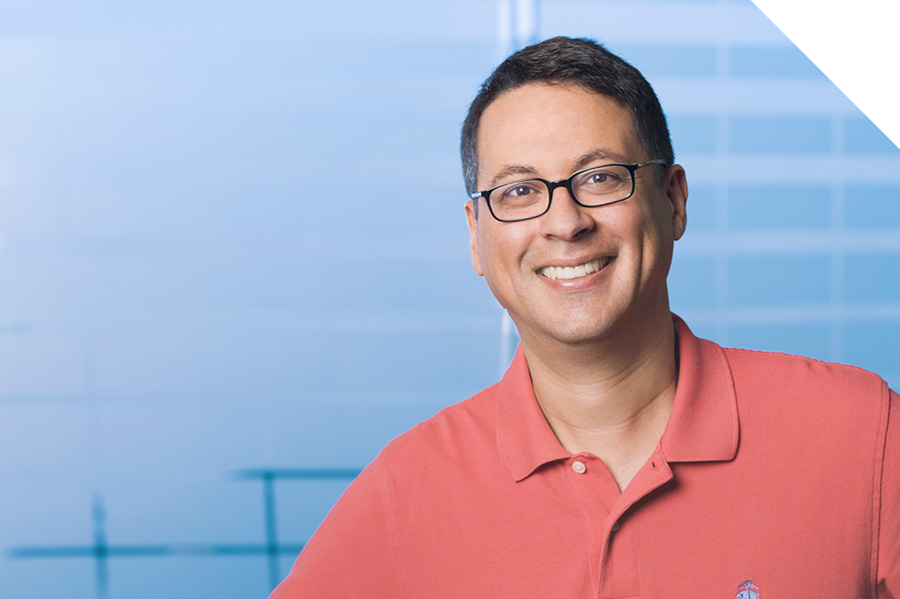 This shift in working habits, however, has brought unexpected consequences. "Before coronavirus, I had two modes: on the road, or not," says Imad. "I was either on a flight visiting customers or our offices around the world, or driving an hour to our headquarters after dropping my son off at school. Commuting time or flying time was my thinking time. I've had to rebuild unstructured thinking time into my day, so I now go on a solitary two-mile walk where I rarely encounter anyone and can let the thinking flow."
Coronavirus Diary: what resilience looks like — my conversations with mission-critical industries

In the latest Coronavirus Diary entry, Pat Byrne, CEO at GE Digital, reveals the conversations he's had with mission-critical industries and how their resilience has helped them overcome the disruption caused by the pandemic. Read here
Acting in a crisis
Everbridge is uniquely positioned to act in a crisis, so it's been interesting to Imad to see how its platform has been used.
"The platform is never idle," he says. "It's always active, and we're used to seeing acute usage spikes that are associated with critical events. The platform was built specifically to handle these types of spikes. The usage patterns we're seeing with coronavirus are different. We are seeing much higher sustained usage with fewer peaks and valleys. The platform has handled these new usage patterns without breaking a sweat."
To put this into context, since the Covid-19 outbreak began, customers have used the Everbridge platform to send over 115 million virus-related communications.
Imad sees the service that Everbridge provides as hugely valuable during the pandemic — "We've all been working long hours, but we all know we're making a difference. It's gratifying to see that our solution is used to coordinate critical resources and provide information that's helping people to heed warnings and save lives, while reducing the pressure on local health services."
"What's frustrating is that we could be even more helpful if additional countries put more comprehensive public warning systems in place, including in the UK. If a solution like ours were in the hands of more countries, states, authorities and companies, it would limit the propagation of the virus," he adds.
Everbridge's team is expounding this message widely. "We're in it for the long-haul, and on-boarding new customers all the time. We're ready to handle multiple phases of the pandemic, but we can also help with the long recovery process — or return to normalcy. We've put together turn-key packages that can be implemented within 48 hours, regardless of the size of the organisation. We can help, and this is giving us a sense of purpose."