The world is passing through extraordinary times. As I write, three billion people across the globe are under a Covid-19 related lockdown. Yet in this unprecedented situation, technology businesses continue to work with clients to enable businesses every day. The digital future that we predicted has arrived. The transformation has been seamless, delivered at speed and scale. Coronavirus has fast tracked digital transformation efforts.
Today, every bank is a virtual bank. All education is online. No print publications are available.
In this new world, the challenge that technology organisations face is how to rapidly innovate, adapt and look ahead. We have been working with our clients through the current business uncertainty to accelerate this transition. It has demanded new approaches to managing people, clients and technology. I believe that we continue to succeed because we have pulled together in several ways.
1. Putting people first
First, the security and safety of our staff was our top priority and business continuity plans for different scenarios were rolled out. We sanitised our facilities, introduced social distancing in workspaces, and leveraged the work from home option extensively.
To do this, constant, detailed communication with both employees and clients was crucial. We found our clients to be supportive, offering us unprecedented levels of flexibility.
Alongside this, technical teams operationalised and supported our now remote global workforce.
We also worked with government agencies and industry bodies to enable these measures and received tremendous support.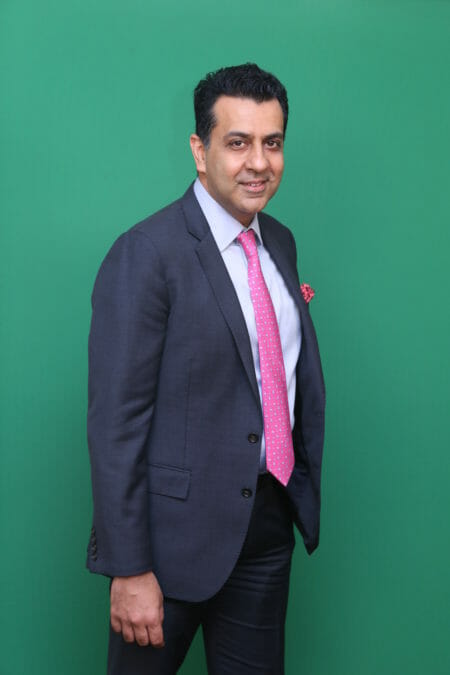 2. Being customer centric
Second, we continued to put our end customers at the heart of our business. We also saw that the current disruption was another opportunity to strengthen our relationship with our clients and step up. Partnering with our clients through these tough times also gave us a chance to identify new areas of engagement that were emerging in the evolving scenario.
Going forward, over the coming days, I believe that we will continue to demonstrate the customer centricity we are known for to build our clients' businesses, both through this crisis and beyond.
Coronavirus Diary: the effects of Covid-19 on the cloud industry

In the latest Coronavirus Diary entry, Brooks Borcherding, president and CEO at Cloudreach, looks at how the virus has impacted the cloud industry. Read here
3. Applying the next to stay ahead
Third, we recognised that the current situation had accelerated our clients' need to modernise their business. It was also the right time for Mphasis to fully virtualise the workplace.
We thought: can we take our design workshops virtual? Can we whiteboard sessions virtually? Can we convert those into completely contactless experience for our customers?
We saw that this would differentiate us in times when the new norm is a remote global workforce. Most importantly, we had to enable our clients to digitally transform their organisations by giving the right example.
Today, new questions are rising. How do organisations stay ahead of competition, while keeping a close relationship with their partners and employees? How do they build a competitive advantage? How do enterprises "apply the next"?
As a technology company, the challenge for Mphasis is how to enable organisations to address these questions and trigger the next wave of business.