Marketing, just like any other industry, is getting disrupted by technology and data. Responding to this, organisations need to apply governance practices to these areas of business and build a comprehensive data governance model.
This is where D'Lovely Gibson comes in. In D'Lovely Gibson's role as delivery and governance lead for Delta Air Line's Global Marketing and Communications, she is responsible for developing ways of working and governance models to support company's portfolio of marketing campaigns, and capacity building programs, to technology implementations around email, media and analytics.
In many large organisations, departments are separated and siloed, so "we need to be working together well and set up data governance to make sure there's checks and balances on how we harness and deliver data-informed content," said Gibson, who will be speaking at Information Age's Women in IT Summit in New York later this year at the Grand Hyatt Hotel.
How to deliver value with intelligent data governance

Intelligent data governance can support better business decisions, drive value and lead to transformation. But, what steps are required to achieve this? Read here
Applying data governance to the marketing department
Applying a data governance model to the marketing department, can be a challenge. A tech-savvy team could be instrumental in leading the governance charge. Today, for example, CMOs are expected to understand the latest marketing tech trends and be able to apply them accordingly.
Having a team who can navigate the tech stacks where data is housed, how it is shared, and the complexity of the data workflows can help share that information with leadership to inform data strategy. Leading marketing teams works very closely with its digital, mobile and technology teams to make sure "that they become their own disruptor," added Gibson.
For any marketing department, it's important to think beyond marketing to just your target audience but also your emerging and potential customers. To choose the best marketing channels, "companies should be asking; how do specific audiences receive information? What is their appetite for how you market brand? Using technology in a smart way means listening to the data to understand the customer needs, then developing marketing strategies that take that rich data into account," she continued.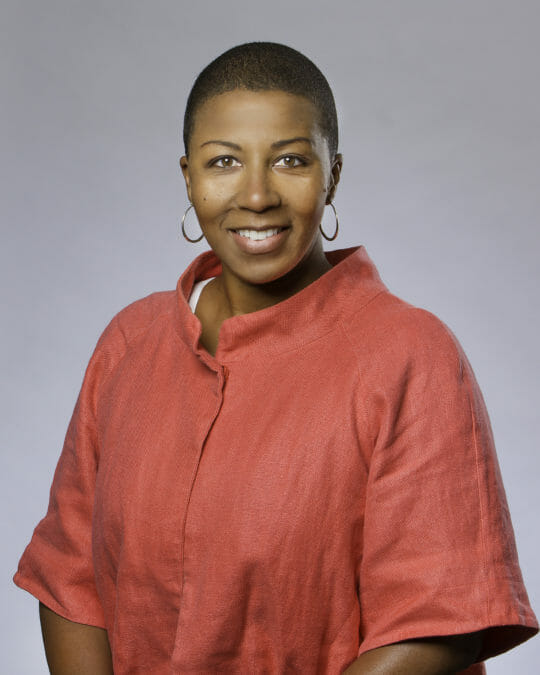 The challenge of harnessing data
One of the biggest challenges for any organisation in any industry, travel or otherwise, is harnessing data, because there is so much of it and it is, often, so disparate. To get value from the data and apply a data governance model, organisations should ask; where does the data sit and what data is really important?
"The leadership has to be realistic about the time and the effort it's going to take to seek out the data. It's not a one size fits all," Gibson explained. "It could take months to even understand where all the data sits inside of an organisation before you can begin parsing through the data you have.
"It's about building a robust roadmap and understanding the real stakeholders."
In any large organisation, data is not owned by one person — there could be different individuals who manage different datasets and have their own separate governance models. A strong roadmap, which could take months to create with all the right stakeholders, is needed to make sure that the governance model takes into account all of the different places that the data lives, the different teams, leaders, and data security policies that could be in place all around the business.
Understanding the importance of data and communicating that importance to all those different stakeholders
Once the data has been found and classified, then it's time to use right technology to gain value from it. Marketing departments, for example, could use a data management or customer data platform to ensure it is getting the most out the data it has access to — the aim is to cultivate that information to create a holistic view of the consumer.
"We collect data everyday from our customers from our own platforms, but they also leave a data trail throughout their entire customer journey, whether its during the awareness and interest phase or all the way through the purchase phase.
"Savvy teams will then take all that rich content and provide a very custom and unique experience for the consumer. That's the best way to meet customer demands," said Gibson.
Making data governance more manageable and consistent for multi-cloud

For organisations operating in a multi-cloud environment data governance and challenges complexities are great. George Nelson from ServerCentral Turing Group explains more. Read here
A comprehensive data governance model
Building a comprehensive, enterprise-wide, data governance model that pulls the oldest and newest data together requires buy-in at the leadership level and an understanding of who's going to have control and access to the data.
Once established, this is a very powerful tool.
"When you finally know harness the data, how do you make sure it doesn't become unwieldy? How do you make sure that it stays secure? How do we make sure that it's not abused? In marketing, you don't want to over-communicated and move away from your brand values.
While building the infrastructure "a strong data strategy and security around the governance model is paramount," concluded Gibson.
For more information about the Women in IT Summit and Awards, click here.