As the ever-elusive value of data continues to captivate the minds of business leaders, enterprises are scrambling around in different ways to unlock it; of course, data monetisation is no mean feat. From data storage and mining to the plethora of as a service offerings, heads of data are being bombarded by vendors promising silver bullet solutions to their data management woes.
While there is no doubt computing technologies have a vital role in supporting enterprises keep pace with the evolving data landscape, the thing that really matters is talent — it's no wonder the big data-hungry enterprises — such as Google and Facebook — will do anything to get their hands on the top recruits.
Talent: the real battleground for competitive advantage
In the old days, things were different, the competition used to be in the capital required to have new technology but according to Edosa Odaro, head of data at AXA, who recently spoke with Information Age, ahead of his panel discussion at the Data Leadership Summit, this is no longer the case.
He explained: "In today's world, such barriers to entry are remarkably diminished by arguably one of the most outstanding technological innovations of our time: the cloud."
Will data ethics and regulation drive innovation in AI?

As customer expectations for trust and transparency grow, a comprehensive data ethics framework will be essential for driving innovation in AI
"With the cloud, access to incredulously abundant managed resources are not only easier than ever to obtain but are available on a 'pay as you go' and 'only pay for what you use' basis – all but completely wiping out antecedent technological advantages of large and established organisations."
Thanks to the cloud levelling the playing field — in terms of accessing cutting-edge technology — Edosa believes that the battle for competitive advantage now lies in people and talent.
"I think if you can get the right kind of minds together, you can recognise what's going on out there and prepare for it," he said. "We don't know everything that is going to happen yet, but if you have the right kinds of talent in your organisation, you're in a good place" to take on the unknown.
Attracting and retaining talent
To combat this globally pertinent data skills shortage, Edosa argued that looking at creative ways to attract new talent is a must.
Of course, this new battleground is proving very competitive; a report by the European Commission forecast that there would be a 160% increase in demand for big data specialists between 2013 and 2020.
From a practical standpoint, a clear challenge is the sheer volume of choice that candidates have when looking at potential employers. There's a significant number of tech firms setting up shop that offer exciting incentives over and above money to attract the best candidates. Competition – to attract top talent – is also high across other sectors.
Given the market, a good alternative area of focus, argued Edosa, is retention. He explained: "Think about it, if you attract 100 people to join your organisation, it's worthless if you're going to lose 90% of them."
The value of work
Whether it's retention or recruitment, it's not as easy as it used to be. Gone are the days when a competitive salary would suffice.
According to Edosa, it is evident that people are becoming a lot more demanding about the quality of the work they are doing. As such, employee dissatisfaction will only add to an organisation's people retention challenges and – as such – their data management woes.
Don't be an RPA tourist, implement effective change management

The current approach taken by many enterprises to introduce robotic process automation is broken; it's time enterprises paid more attention to their people and implement effective change management
Edosa's observation is consistent with a growing body of research around employee attitudes. For example, a global study by Dell Technologies into attitudes and opinions regarding the workplace among Generation Z students found that they are more concerned with getting a job that has meaning and has purpose than one with a high salary. Of those surveyed, 32% want to work for a socially or environmentally responsible organisation, and half, 50%, want the ability to learn new skills and have new experiences through their work.
Company culture
At the same time, Edosa stressed that data talent is needed within organisations in more places than before.
"Data has moved, ever so gradually, from the back office to the front office," he said. "As such, extreme centralisation of data is becoming a thing of the past. You now have non-technical employees who want to be self-served – for instance, they might want to run reports themselves or train machine learning models from raw data."
As such, "Organisations are having to rethink what governance and control really mean in such a way that it adheres to the change in how employees interact with data; which in effect underpins the culture and, very much so these days, that culture is moving more towards self-governance."
Don't be evil: why the rise in employee activism should matter to tech?

As waves of rank-and-file rebellion sweep Big Tech, what's the business case for avoiding unrest and driving ethical change?
For Edosa, this means that the accountability around data is becoming quite federated. While accountability sits with a head of data (or chief data officer) – on a day-to-day basis – responsibilities are shifting towards specific individuals, who want to use the data.
Therefore, Edosa argued, expanding expertise among all staff around accessing data sets is vital in overcoming data management woes and increase organisation efficiency. While new technologies can help, this is, ultimately, a people issue.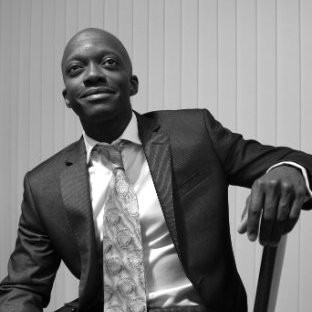 On 23 May 2019, Edosa Odaro will be speaking at Information Age's Data Leadership Summit, where he will discuss how organisations can empower their data scientists through cultural change.