24 JUNE – 11:00 BST | 14:00 GST | 15:30 IST
Join SecurityHQ and IBM to understanding the core of what Threat Hunting is, how it works, what are its benefits, and what businesses should be hunting for to proactively safeguard against cyber security threats and attacks against their infrastructure, people, processes, and data.
Learn About:
How breached corporate material, breached credentials, intellectual property, and brand infringement can be identified by harvesting data available on the visible, dark, and deep web.
Steps businesses can take, via threat hunting, to improve data protection.
How IBM QRadar and Guardium are used within SecurityHQ's Digital Risk & Threat Monitoring service to identify attacks.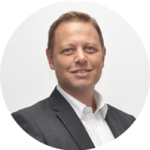 Chris Cheyne, CTO and SOC Director, SecurityHQ
Chris Cheyne is the SOC Director and CTO for SecurityHQ. Responsible for operating six Security Operation Centres across the UK, Middle East and India, Chris specialises in threat hunting and intelligence, endpoint detection and response, SOC monitoring, behavioural analytics, EUBA, SIEM and more. With over 12 years of experience in security operations and management services, his objective is to place the power of his SOC team into his clients' hands, and to provide complete visibility of security events and threats within their environments.
Chris has been pivotal in delivering SOC detection and response services for household names across multiple sectors, including Finance, Insurance, Healthcare, Retail, Aviation and Education. With an industry-leading team of 250 analysts behind him, he ensures that clients receive the highest degree of protection against today's cyber threats.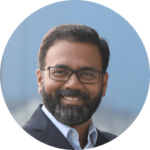 Nilesh Burghate, Head Product Management & Advisory Team, SecurityHQ
Nilesh leads SecurityHQ's 24/7 Global Security Operations Centre. With over 16 years of extensive experience in cyber security implementation, consulting, governance, risk management and compliance, he is responsible for managing SecurityHQ's highly skilled and experienced SOC team, so that the very best services in cyber innovation are delivered.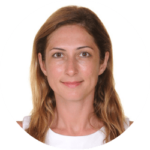 Pelin Konakci, Digital Trust Sales Leader, Middle East and Africa, IBM
Pelin Konakci is Digital Trust Sales Leader for Middle East and Africa in IBM Security and responsible for managing the Data Security and IAM solution sales and operations across MEA.
She has more than 20 years of sales and technical experience in the IT and security domain. Her current role in IBM has allowed her to contribute in business development of the Digital Trust portfolio in the region and accelerating revenue through the IBM sales teams and channel. Prior to her current role, she was Security Software Sales Leader in IBM Turkey covering Financial Services and Cross Industry-Enterprise accounts.
Prior to IBM she worked in Oracle Consulting for 3 years and Sun Microsystems for 10 years. Throughout her career she has taken different responsibilities including sales, technical sales, project management and delivery leadership in multi-national companies.