Baby its cold outside, and trust is in the air! After a wondrous opening sing-a-long last night, followed by the opening of dozens of 'country houses' along the Promenade offering a bit of warmth, drink, and ideology in their jam-packed rooms, Tuesday at Davos 2020 is all about security.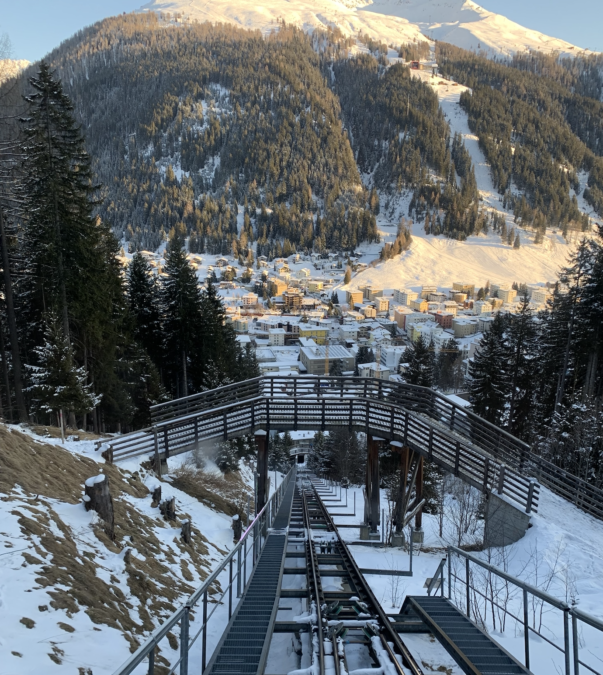 Now security comes in many guises here in Davos, with some of the favourite loose pen names being trust (one I'm partial to as a Chief Trust Officer), privacy (this is Davos after all), and resilience (a far more achievable goal than 'security'), but regardless of language, security is the topic du jour today.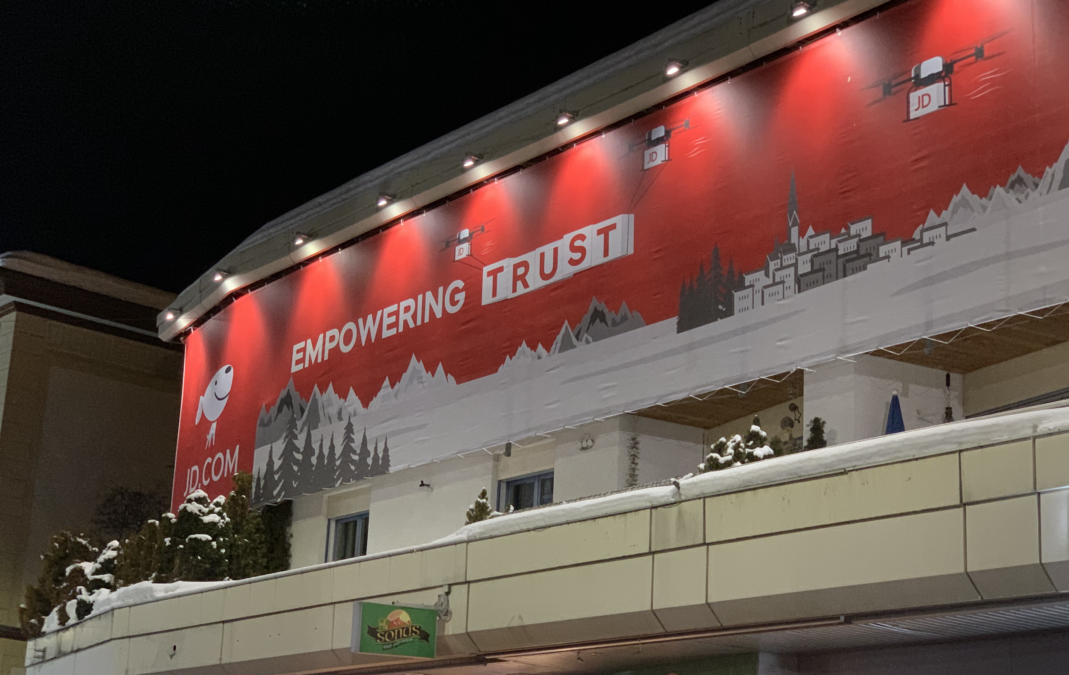 Security is clearly an enabler of the Fourth Industrial Revolution (that was the WEF focus in 2019), and it's equally required to drive the trust necessary to achieve this year's goal of a cohesive and sustainable world. But with 3000 delegates from over 100 countries, along with special interests from social media giants to hot emerging technologies including 5G communications, quantum computing, and artificial intelligence (AI), there are many facets to solving the security conundrum on a global scale.
Tuesday's panels offered some keen insight into two key facets of the security discussion: 1.) using new technology to provide greater security, and 2.) ensuring that the new technology is trusted and security enough to be used for the common good. With security tracks aplenty both along the Promenade and above it, the discussions were both highly targeted and importantly interconnected.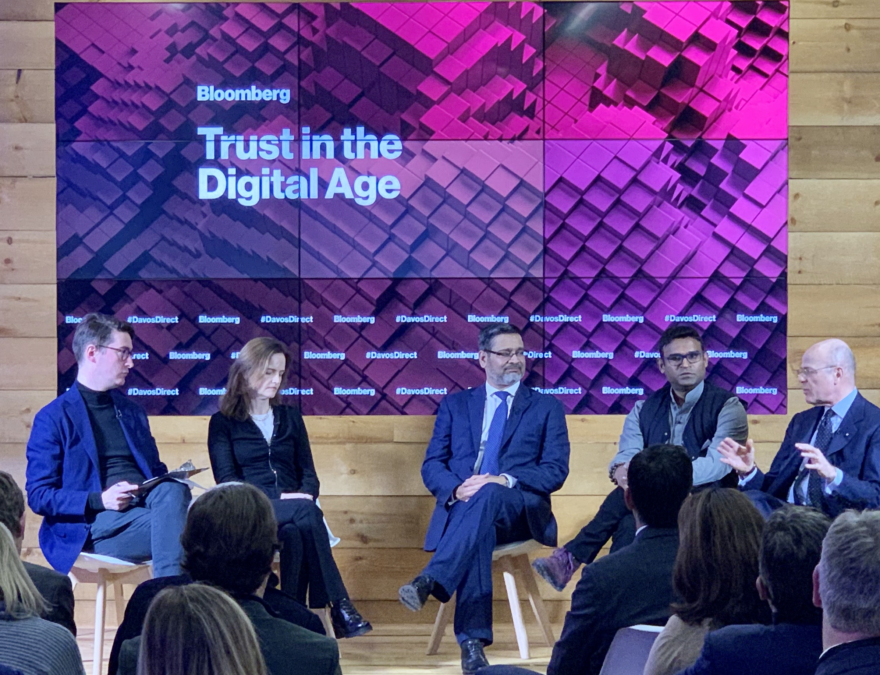 Along the Promenade at the World Economic Forum's Congress Centre and related houses, panels were held on the future of trust, using AI to ensure security and privacy in healthcare, using blockchain to provide trust and security in the future of finance, and using quantum and other computing to solve sustainable energy exploration in the developing world.
Key WEF 'Tech for Good' panels today included 'The Quantum Potential' with Scott Aaronson, Jennifer Schenker, and Jeremy O'Brian, which looked at imminent ways to leverage a quantum general purpose computer for good, and 'Building a Resilient Health System', which covered ways we'll soon leverage advanced technology with trust to meet the growing healthcare needs around the world, with Dessislava Dimitrova, Ken Xie, Michael Neidorff, Ann Kurth, Jayasree Iyer, and Clifton Leaf.
Dispatches from Davos 2020: Themes, styles and manifestos

Tom Patterson returns to Information Age, delivering his coverage of the World Economic Forum from Davos 2020. In this first dispatch, he looks at the themes, styles and manifestos of the event. Read here
High above all that in the Schatzalp venue at the Cyber Futures Foundation security day, the other side of the coin was tackled by a series of learned panels on building global cyber-capacity, the socio-economic impacts of cybercrime and cyber challenges, identifying the financial incentives and motivations with a focus to disincentivise the model. There were additional panels exploring making changes in cyber organisational blueprint, with cybersecurity leadership considerations for safeguarding an organisation in this new decade.
There was also a necessary focus on building trusted cybersecurity supply chains (with a read-in from the US' National Cyber Moonshot's Ecosystem Pillar workshop), with effective means to track, report and monitor with consideration of both Information Technology (IT) as well as Operational Technology (OT).
New announcements – which are de rigour in Davos—included the introduction of the latest 'CyJobs Road to Cyber Surplus Capacity Apprenticeship/Mentorship Program' and the next US 'National Cyber Moonshot' workshop on education to be hosted by Carnegie Mellon University in April 2020.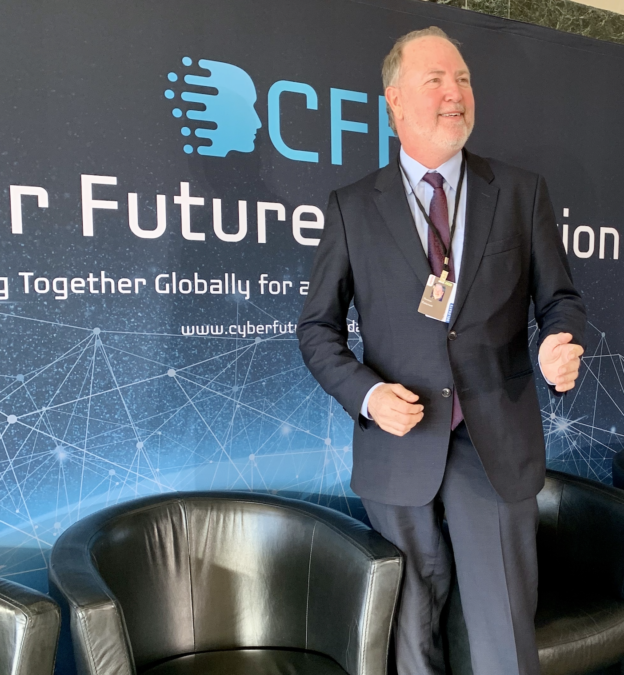 Once again Davos is on top of the security, privacy, resiliency and trust issue, which 'security day' clearly highlighted in these critically interconnected group of panels. We must use this new technology to provide trust in our hyper-connected world, and we must trust the technology we're going to use to do it. The panelists were great today, and as is the Davos way the audiences were every bit their equal, making for vibrant security discussions that covered every facet of the question with learned passions and debate. Davos is many things to many people, but today's discussions on security held up that famous 'Davos Spirit' and moved society forward on a global scale.
I was thrilled to speak on the education panel and participate in many more. Tomorrow is global cyber norms day, so make sure you check back Wednesday for the next instalment of my Dispatches from Davos.