How would you define digital transformation?
Digital transformation is the capability of a company to increase the share of its digital services that it is delivering to its customers. And with these digital services, increase its competitiveness.
What is your understanding of digital transformation?
We live in a world where if companies don't digitally transform, their bottom lines will not survive. In the future, even today, every single company will differentiate itself over its competition through digital assets.
>See also: The digital transformation jungle survival guide
What are digital assets?
It's software, it's 0s and 1s. This is what it comes down to. Car manufacturers, for example, will not differentiate themselves by the driving experience, but by how these cars are digitally connected to each other, traffic controls and services, and so on.
Companies must digitally transform if they want to survive long-term, because otherwise they will be disrupted by competitors in their existing industry or brand new players coming in from an industry they don't even know about yet.
This means that digital transformation is an absolute must for survival. And that obviously puts a big focus on how you digitally transform – what is the best way of doing that?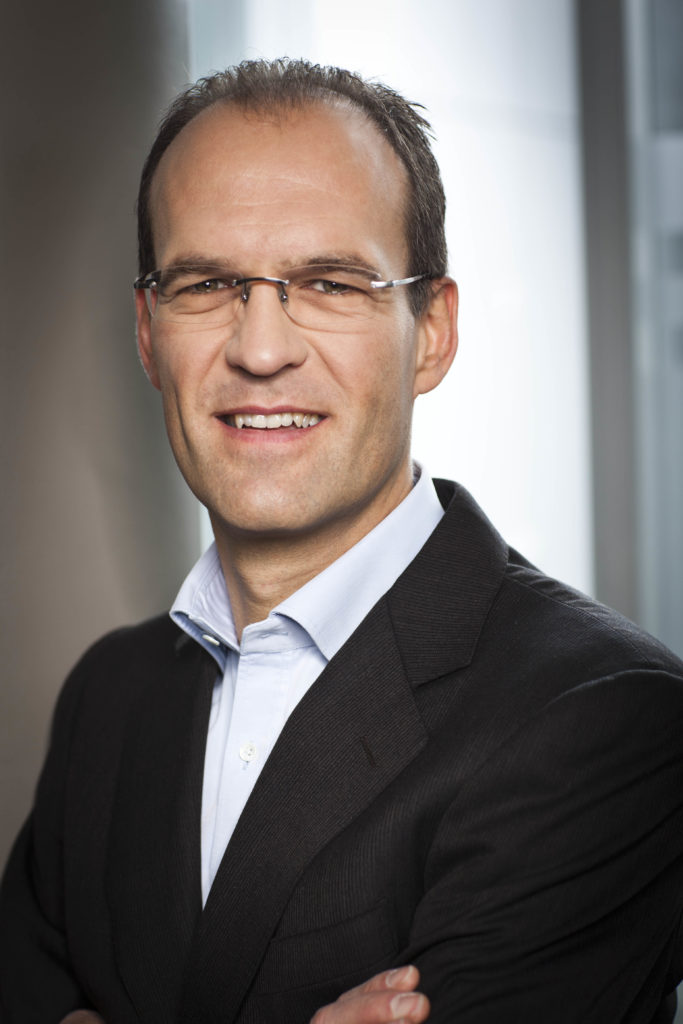 What advice would you give to companies to help them on their digital journey?
The first thing would be for a company to build a platform, or an architecture for its digital transformation. Whatever a company's digital future is, it needs a solid platform that helps to develop new apps in a much more productive way, and, at the same time, provide much-needed flexibility to run these apps in a modern infrastructure.
When we talk about modern and flexible infrastructure, we talk about an open hybrid cloud, meaning that they can either run on their own premises or they can run on something like Microsoft Azure. So, the first advice is that businesses should decide what platform they want to put their applications on for the future.
This platform can also become the host of the existing applications, which they start to modernise and want to take on their journey. Most companies cannot ignore all the history, because they have to take some of the legacy with them.  It's not just about the brand new things.
>See also: Business metamorphosis: digital transformation of the enterprise
Using BMW as an example, it uses a platform called ConnectedDrive where all the digital services – which are offered to the car – are served. It's not the IT within the car, it's services they deliver to the car. They use Red Hat's container platform, which is scalable and is also able to run on different clouds – on-premise and public.
The clear trend of all the modern cloud-based applications in the development world is that they are being developed in a micro-services architecture, and being delivered in containers. That's where the world is going.
There are different reasons for this. Containers are more easily deployed and are more portable. All the new applications are built in this technology, so they need a platform that can run these container-based applications.
Deutsche Bank decided to completely containerise its existing 7,000 applications and build a platform for its new offerings. The goal is to run 85% of its existing 7,000 applications on a container platform while utilising 20% of today's resources. This will ultimately give it a huge amount of flexibility, speed to market and agility.
It needs a container platform with standard Docker format. From a developer's point of view, applications deployed through Linux containers is the way forward.
What are the benefits of implementing a digital transformation strategy across an organisation?
The first benefit is that companies have a higher chance of survival. It's all about competitiveness, so if they don't digitally transform then they will suffer. This is a fact of life – they will simply run out of business. It's a question of survival.
If they implement a digital strategy, it is a case of using the digital assets to increase competitiveness and become more successful compared with before. The companies that are doing this more effectively are seeing results.
>See also: Digital transformation: an analysis of the potential and the challenges
In an IDC study that looked at the business value of Red Hat OpenShift and container technologies, there was a 531% average five-year ROI, with 66% faster application development life cycles. The latter is critical for the time to market, which is essential in the digital world.
It is not just about saving costs, but it is about time to market, remaining competitive and expanding the capital base. It's truly a top-line business topic, and not just an IT issue.
Is it a question of aligning the digital strategy with the business strategy?
The reality now is that IT is becoming the business. Everybody needs to become a technology company. In the car industry, for example, people will buy different cars based on the digital assets and no longer on the driving experience, acceleration, etc.
These criteria matter less and less in today's and tomorrow's world. It is about what car is offering the best autonomous driving experience, which car communicates best for accident prevention or which car communicates best with  other services.
Again, the digital assets are becoming the differentiating factor. And from this perspective, this needs to become a business strategy, because it entails survival and remaining competitive.
>See also: The transition to digital technology relies on digital transformation
There is a line where competitive advantage comes through the digital assets. Digital transformation needs to be fully aligned with the business goals that it is a part of.
That's why what you see in companies is that the transformation is not a CIO topic; it is a CEO responsibility. It is driven truly from the CEO, not the CIO. This is the big difference to before, where IT issues were handled by the CIO of an organisation. Digital transformation, because it is a matter of surviving, became a CEO priority.
How is Red Hat helping its customers on their digital transformation journeys?
You can group digital transformation into three areas in terms of what customers need to do. Firstly, they need to find better ways to develop their new applications, which then deliver the digital service to their customers. It's all about being able to develop, better and faster, new apps and at the same time modernising the existing applications. It's all about the applications – that is number one.
Number two concerns where you run these applications, because now you need a flexible infrastructure to be able to run these applications in a very efficient, cost-effective and, especially, a scalable way. That's about building up a hybrid cloud infrastructure.
The third point – last but not least – relates to everything around how companies transfer their processes and their culture – how to develop it. In the past, applications were developed in the classic waterfall principle.
>See also: Digital transformation for the UK economy 
Today, it is done much more in an agile method where DevOps procedures are applied. So it's about changing processes across IT and across the business.
At Red Hat, we are supporting customers in all three areas. With technology on one side we are offering our OpenShift platform to help our customers develop their new applications in an easier way, and to then run these applications in a container-based environment.
It's not just about technology, though. It is about helping customers adopt a cultural change and different processes to become much more agile, and bring business and IT together in a DevOps world.
It's also about developing the skill set, which is what customers are asking for more and more – help with this cultural transformation. Identifying this mindset/process/culture question is necessary to be successful in digital transformation.
The UK's largest conference for tech leadership, Tech Leaders Summit, returns on 14 September with 40+ top execs signed up to speak about the challenges and opportunities surrounding the most disruptive innovations facing the enterprise today. Secure your place at this prestigious summit by registering here