The blockchain identity fraud pioneer, Civic, is one of a growing number of companies that are taking advantage of the crypto-boom.
As a relatively new phenomenon, Civic stands as one of few that have sourced its funding from a token sale.
This is an unregulated means of crowdfunding via the use of cryptocurrency, which represents a method of selling participation in an economy, giving investors access to the features of a particular project starting at a later date.
Civic's June token sale raised $33 million, and created a lot of buzz at the time. Continuing this momentum, late last month, Civic also announced that 150 million monthly wikiHow users will now be able to login securely without using a username and password thanks to using Civic's secure identity platform.
>See also: Bitcoin – the future of property development investment?
This represents the latest major growth of Civic's identity verification ecosystem. The aim is for Civic to help improve wikiHow's user experience, providing users with a more secure account creation and login process.
In an exclusive interview with Information Age, Civic CEO – Vinny Lingham – put this most recent announcement into context with Civic's goals for its network as well as identity verification and protection.
On top of this, the "Bitcoin Oracle" delved into the crypto-world that is built on the blockchain: the technology which is on the verge of transforming almost every industry.
Can you just explain what Civic is for those who might not know?
Civic is an ID authentication login product. We allow people to login to their websites, bank accounts, whatever they want, with Civic.
With the current login systems in the world, like Facebook Connect or Twitter, you're relying on Facebook or Twitter to authenticate that, that person is logging into their service, but they don't actually do authentication on the backend.
What we do is verify ID information and we make sure that your ID information is verified: we have your social security number, your driving license etc. Whatever information is required. And we authenticate that information and we put the private keys to that information on your device. We store this information on the blockchain, so that information never leaves. But if you want to verify you are who you say you are, all you need to do is check the signatures match the blockchain to allow you to do whatever it is you want to do: logging in, or effectively going through passport control one day, whatever it might be.
>See also: Blockchain: separating hype from reality
It's basically the world's most secure authentication product, without any privacy implication problems, because the only people that know the transaction happened is you and the party you are using it with. We don't track it, we don't sit in the middle; whereas all the other vendors have a trusted third party system where they sit in the middle and authenticate on both sides so that they can track what you do as well with your ID credentials.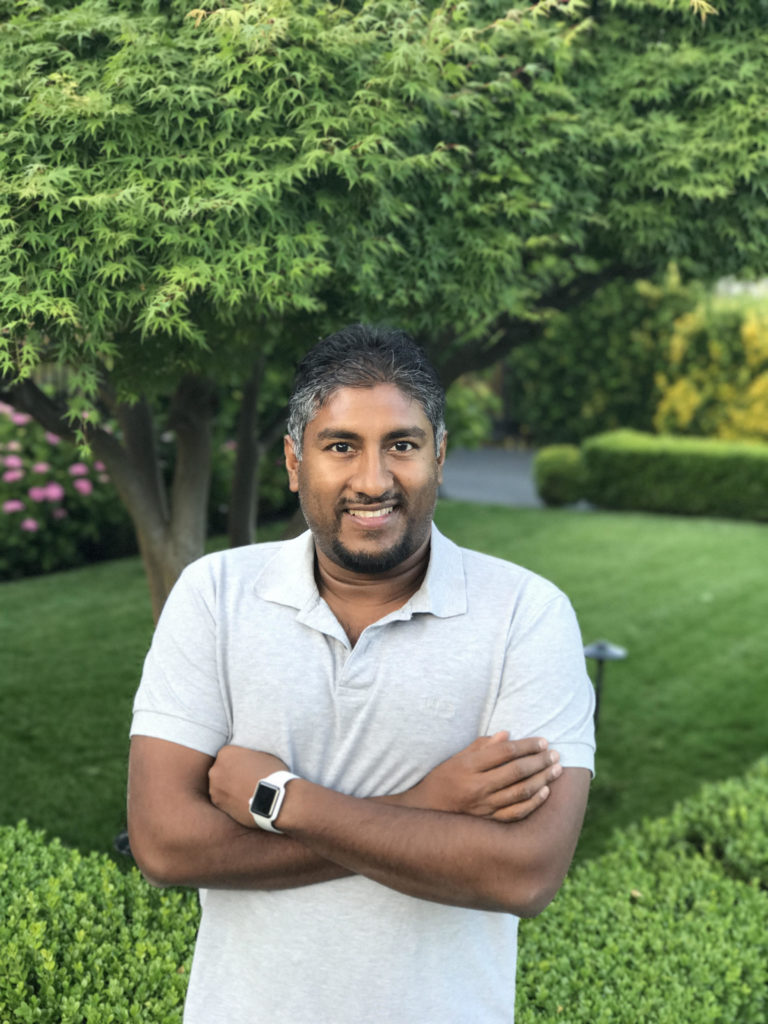 Are you exploring using Civic with any industries, like airlines, as their identity verifier?
We actually announced that we signed a deal with Amadeus Group, which is one of the largest travel organisations in the world and we're working with basically them to go through their clients or whatever to run pilots and programmes, in order to allow travel companies to accept Civic as an ID authentication service.
What is your reaction to the news coming out of China last week that they are banning ICOs? What does this mean for the crypto space, and companies like Civic?
It basically means at this point it looks like you can't offer ICO products to people in China. I'm still busy digesting all the information, but they ruled that it is illegal. You've got places like Singapore and Switzerland that are busy regulating it – I mean the entire world right now is trying to figure out what to do with this entire industry, which is worth $150 billion already in a short space of time. I think regulators are trying to play catch up and the knee jerk reaction is ban first and regulate after. So you may see more of that happening worldwide.
>See also: Blockchain: Helping secure digital identities
I think it's actually very good for Civic, because what we're doing is we're trying to do ID verification. So, if you're running a token sale or an ICO, you could actually use Civic's technology to identify the people participating in that sale, and ensure that you're compliant with local and international laws. We're a bit different as a company. We've already done our token sale – we sold a utility token, we didn't do a security and we are offering a service, which is needed for regulatory and compliance purposes. It's able to verify IDs for anti-money laundering, knowing your customers, remaining compliant etc.
We're slightly different, just because of the nature of the product.
Are there any plans to integrate Civic into local or national government infrastructure?
The long term vision of Civic is actually empower voting worldwide. That was what the company was founded on – we wanted to become the company that allows people to vote from the comfort of their own home on their mobile device, in an election whether it is local or national. To get there we have to build an identity platform where people can verify their identities, attach it to their device and then use the touch ID (or other authentication methods) to authenticate themselves in the event of an election. Elections are the highest bar.
So, that's not where we are going right now. We're starting with more simple use cases going into buildings, airports etc. We've spoken to governments, and I can't discuss details around that, companies and we're focusing on simple use cases for identity. Places you would normally view ID – drivers license, passport – and can you now do that digitally? Can you walk into a hotel and go straight to your room, bypassing the front desk and authenticate yourself as you are walking.
That's the sort of stuff we're in the process of doing, and that's exciting, and a very valuable service as a baseline.
What has held back other services from achieving what Civic is attempting?
The reason no one has pulled this off until now, is that every service out there has been hacked. Every service that does ID or any ID system has been hacked recently. The moment you centralise the data in one place, it becomes a honeypot for hackers to come in and steal it. And so these sort of services don't work. But what Civic has done differently is we have decentralised all data, so that everyone's information sits on their device only – there is no other copy stored anywhere else. To hack the network, you would have to hack millions of devices theoretically, which is not going to happen.
>See also: Blockchain helping SME's digitise and manage shareholder data
We basically have a viewpoint that we're a privacy company first and foremost, so we don't even want to see your information. We store the information on your device, and provide the rails and network whereby people can access their information but we don't actually see it.
You've spoke about Civic's unique position – what's to stop a CEO of a major financial institution taking this idea and developing a similar software, and then using their established position to dominate the market?
There are two reasons why we think that is unlikely. The first reason is that we've got a lot of patents around the software. So, if they try that, that will be interesting.
The second reason is that it's just not in their DNA generally. Most companies want to own their information. They need to own your data. They need to invade your privacy. We're exactly the opposite – we don't want any of it. So, our take is that it is very contrarian in nature, because it would be 180 degrees away from what Google and Facebook do. We don't own any of it, we don't see it. Once the verification is done there's no information stored in our servers. It's all in your device.
Very few companies have the ability to change their entire business model and privacy policies in order to even try and replicate this. It's a very big step away from where things are right now.
Is a capped initial coin offering (ICO) better than an uncapped ICO?
When it comes to capped vs uncapped ICOs, this is an interesting discussion. I think, my personal opinion is that uncapped ICOs very risky and can only really be pulled off by very few people and in the event that you pull it off, it's a tenuous situation.
Every uncapped ICO is trading below the original price that they do it at. What happens is, you end up sucking up all the market demand into the actual offering, and then there is no post-market demand. So, after it stops trading in the market, no one else will buy it because everyone who wanted it would have bought it up front. So, people who need to sell, sell and get out. And then the prices drop precipitously.
>See also: Half of financial services leaders bank on blockchain
For the company it is really good, but for the people buying it not so much: it doesn't make any sense. Except, there is a rare example that a company doesn't sell the tokens right away, and is given time to develop the software and by the time it comes out the market demand will have grown. There are some nuances around it, but generally I would say that if you suck up all the market demand upfront, you're going to have a poor aftermarket showing.
With the crypto and ICO boom, have there been any discussions about using Civic on any exchanges?
I can't discuss the details. But we are in discussions with a lot of these people. But it is just a matter of time and priority.
Can you tell me about your recent partnership with WikiHow?
If you look at the use cases around the verification of identities for something like the Wiki. One of the problems that all of Wiki services encounter, is that you can't really verify identity of people very well. With WikiHow, it's more of a longer term – how we can increase the quality of what they do, and ensure that people can see 'hey this person is a doctor, or this person is a scientist, or whatever it is'. Being able to verify identities for people is very important with something like the Wiki scenario, a public consumer service, where you have to trust people. So, anonymous logins are okay, but they are not as good as identifying through the blockchain.
The thing about Civic is you can do it with a level of privacy. You can say 'hey I am a scientist and this is how you shoot rockets into space, but not show who you are.' The whole point of Civic is that you can disclose things about yourself, but not your ID. But people will now that you actually have that credential. That's how Civic works in the background.
>See also: The UK's blockchain job market growth
WikiHow is a great service, and one of the top 100 websites in the world with a tonne of traffic 150 million users. So, it was a great website for us to launch with, and build our profile.
People are signing up in droves for Civic from a partner perspective, because we live in a world where anyone can create an anonymous account on any service, but doesn't add value to the service itself. It's just the way the internet is built, and if we can add an identity layer to the internet, where people behave the same way they would if someone can see their face, it would make the internet a better place.
There's a chronic problem on all these social networks as well. If people could be banned and never come back, even if they set up another account, because of the way Civic works – you have a verified account, that can't be doctored.
So, there's a lot of use cases around Civic, and we think it's a better way of building services.