Deloitte's Erica Volini, was recently named as Deloitte Consulting's New US Human Capital Leader.
In her role, Erica is responsible for the 4,000+ practitioners focused on helping organisations solve their most complex and pressing Human Capital issues across the globe.
A big topic that she focuses on in this exclusive interview is the future of the workplace related to digitalising the workplace, and what that means for organisations across the globe.
>See also: Technology is ready to define the future of the workplace
In this interview Volini provides some original, relevant insight concerning the evolving nature of the workplace and leadership in a highly digitalised world.
What does your new role as US Human Capital Leader at Deloitte entail?
I basically help organisations navigate through the transition to the future of work. That is my big focus right now – helping organisations to understand the implications of all this disruption. Not just technology disruption, although that plays a major role, but disruption in the way that work is being done. Ultimately, my role is to help organisations navigate this change and what it brings to a businesses culture, leadership, structure and programmes in order to really capitalise on the digital.
In the US, we have about 5,000 people focused solely on human capital, so it's a pretty large practice area.We essentially deal with everything that relates to the interception of an organisation's performance and business strategy, and their workforce and people. Everything concerning the workforce in this changing environment.
How can businesses achieve this new, digitally-led way of working?
What we find is that a lot of organisations are hyper-focused on bringing in the digital, whether that is robotics or cognitive AI (anything to do with technology), into existing work processes. This will bring in gains in efficiency and effectiveness of those processes no doubt, but what it doesn't do is improve productivity.
We believe the improvement of productivity comes from taking a step back, and re-thinking the way that work gets done along three distinct dimensions: what the work is, who is doing the work and where the work is getting done.
>See also: Are workers ready for the workplace of the future?
We're encouraging organisations to look at all three of those dimensions, when they reimagine the way that work is getting done. Once you do that analysis and understand that, then you have all the data to be able to come up with a new composition of your workforce.
We fundamentally believe the workforce is going to shift. We're going to see more people working off balance sheets. We're going to see more of the work become automated, so headcount growth in companies might stall even if revenue continues to increase with the advent of automation.
Once you understand that new workforce composition, the question becomes how do you best optimise that workforce. And that's where a digital mindset comes into play: understanding your culture as an organisation and then learning how to make it more digital. How do you become more agile? More nimble? How do you promote a culture of innovation? That is the final step in the process to really transition to the future of work.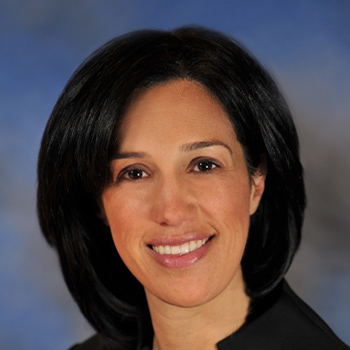 Have you come across any challenges in realising this workplace of the future?
There are a number of major challenges out there. One is certainly skills. There's a big question for companies right now, in terms of what are they going to do with their workforce. I think there is tremendous opportunity for upskilling not just on the technical skills, which are going to be very important, but on something we're calling the new essential human skills.
I think this is the thing that is most overlooked in terms of transitioning to the future of work. But, if you think about what automation does – at it's core – it allows you to do certain work processes better and more effectively. In essence, it creates capacity. It creates time. Organisations are going to have a couple of choices: they're either going to reduce their headcount or companies will look at this new capacity and ask what new work can I take on, while reimagining the work that needs to be done.
>See also: How CIOs can achieve the collaborative workplace of the future
The area we're seeing most companies focus on, relating to this new capacity, is around experience. How do they create a better, more differentiated customer experience that supports their brand. To create that customer experience takes a new set of skills, like active listening, collaboration, interpersonal skills and so these new essential human skills are going to be incredibly important to bring into the workplace. They're going to require training, and rethinking about what type of people businesses want to hire, what degrees you go after. I think that's going to be a major challenge for companies, because they're going to really have to rethink how do they find those skills, who has them within their organisation and it's possible they'll need look elsewhere for it.
The other challenge is cultural – the idea of being able to do work differently. What we're seeing is that in order to really be digital, companies need to do work more in teams rather than working across the traditional hierarchy. They need to learn be more agile, share information and be in a culture of continuous improvement and failure is acceptable. Learning to fail fast is a core tenant of an innovative company, and a lot of companies just don't have those cultural attributes – what we are calling that digital DNA. For a lot of organisations right now it is going to be very important to assess what their digital DNA is: do they have it? What attributes are they lacking? How can they move the needle to get more of that into their culture? That's going to come through leaders, finding the right digital leaders.
A lot of organisations don't have leaders who have the ability to think and act, and react differently than they do today. It's going to require them to put in new technologies that enable their workforce to collaborate in ways that they haven't before, in order to create a connected workforce. It's going to require them to have an organisation structure that allows for that digital mindset to take hold.
>See also: The office of the future: How workplace communication is changing
It's a big transition for organisations to be taking right now, and there's a lot of big questions out there. But from our perspective, this is a tremendous opportunity for companies right now.
Automation is an enabler to creating capacity to change the way, and elevate the way that work is getting done. It will also provide more time to do those activities that are going to truly differentiate those companies moving forward. That's the opportunity right now around the future of work.
How will leadership evolve in the future workplace?
Leaders are going to have to create a more collaborative culture. They're going to need to find a way to promote collaboration across the traditional matrix that exists in organisations. Leaders are going to have to figure out how to pull people from different areas of the organisation to tackle challenges that come at them very rapidly in this new digital world. So, leaders are going to have to be able to execute more through influence than through the direct hierarchy of 'you need to do what I say because you report to me'. In my world of consulting, that is they way we grew up because we live in a highly matrixed organisation where influence is incredibly important.
Transparency is going to be critical. I think it's going to be incredibly important that leaders have the ability to share information rapidly and transparently in order to motivate the workforce. If you look at what millennials are interested in today, they want to feel that they are connected to a company's purpose, vision and values. This is becoming increasingly more important, so leaders will have to be more transparent in terms of who they are and being able to create that that connection.
They're also going to have to be able to inspire, and lead through that form of inspirational leadership, which I'm a big believer in, in order to really motivate the workforce.
Leaders are also going to need to be constantly on top of what is happening in the external environment. Future work is not a stop and start activity. You're not going to redesign work processes and then say 'I'm done', because if there is one thing we are seeing that relates to automation and talent models, they're constantly changing.
>See also: Technology and the workplace of the future
Leaders are going to have to be way more externally focused than many of them are today. And they're going to have to have resources that help them keep a pulse check on what's happening in the external environment, not just as it relates to their industry and their work, but as it relates to all the innovation that is happening more broadly, and how it applies to the work that they're driving. I think that's where networks and ecosystems are going to come very much into play for leaders. They're not just going to be able to rely on their internal resources. They're going to have to be highly networked externally, and they're going to have to make sure that they have a constant pulse on what is happening.
Leadership is really going to change and be challenged. I was facilitating a session at Dreamforce on talent in the digital world and out of 30 different companies, everyone came back with leadership as the single biggest challenge that they have.
Traditionally, organisations have grown leaders that have great technical acumen, but if you think of the attributes I just spoke about – being an inspirational leader, being able to drive collaboration, being able to influence, being externally networked – those have nothing to do with technical acumen. It's a whole other set of essential human skills that leaders are going to need to have. And most organisations just simply don't have the processes to identify those individuals, to give them the right experiences to develop and so there is going to be a gap for a period of time. Organisations are, as a result, going to have to rethink their succession planning processes and their leadership development programme to help change what leaders are in the future organisation.
The Women in IT Awards is the technology world's most prominent and influential diversity program. On 22 March 2018, the event will come to the US for the first time, taking place in one of the world's most prominent business cities: New York. Nominations are now open for the Women in IT USA Awards 2018. Click here to nominate