SoftServe invites you to:
Financial Industry 2.0: Forming a Digital Landscape of Financial Services with Conversational AI
What if you could provide an always-on, human-driven experience for your financial services customers? Many banking and financial institutions are already leveraging conversational AI to deliver highly client-centric services through digital channels.
Join SoftServe on June 10 at 2 PM BST/ 3 PM CEST to learn how conversational AI empowers innovative financial services lead acquisition and client onboarding—all while saving time and money. Hear how companies can use artificial intelligence to build meaningful client engagement models and run operational processes in an interactive and seamless way.
Get tips, knowledge, and success stories from experts in the field and learn how to develop better client engagement processes for your financial services business.
Why attend this event?
Financial services firms are not typically early adopters of innovative technology. However, rapid digital acceleration has fundamentally changed the financial services industry, and companies are having difficulty meeting the needs of customers that expect a seamless digital experience. Attend this event to learn how to design strategies and leverage new technologies to transform your business to compete in a digital-first era.
REGISTER NOW
Agenda:
Speaker introduction
Current market and tech trends in financial services
Demonstration of CAI, an AI-powered solution for financial services
Panel discussion, business insights from the field
Panel discussion, market and technology expert's insights
Speakers: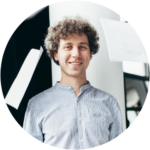 Mykola Maksymenko, Director of Research and Development, SoftServe
Mykola focuses on enhancing a deep-tech/scientific expertise at SoftServe, tackling challenging business problems in our strategic verticals, including fintech, healthcare, retail, and energy. Mykola leads a global R&D department of six teams covering life science, machine perception, hardware acceleration and prototyping, human-computer interaction (VR/AR/Haptics interfaces), product design and technology commercialization.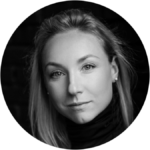 Antonina Skrypnyk, Head of Financial Services Lab, SoftServe
Antonina Skrypnyk is a global head of SoftServe's Financial Services Lab and senior client partner, with more than 13 years of extensive industry experience delivering high-impact results.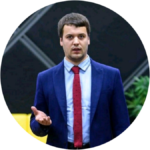 Den Chernenko, Founder, NLSQL
Den Chernenko is the founder of the NLSQL company. NLSQL builds NLP to SQL software that helps employees access business intelligence insights from SAP quickly and easily with an intuitive natural language interface.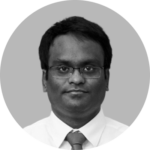 Suresh Chandra, Head of Automation and Quality, NewDay
Suresh has got 17 years of experience in Information technology. He works as a Head of Automation and Quality at NewDay cards Limited. Suresh has diverse experience of working in various roles across the SDLC. He strives to mature Automation practice as a key enabler to drive business change benefits and is a strong believer in new age AI Technologies. AI technology has moved from science fiction to business fact, to meet today's challenges and prepare for the future Suresh believes enterprises should look at AI solutions that integrate with their infrastructure and data strategy.