What is the current state of the storage industry?
The storage industry is going through a massive transition caused by flash.
This has allowed a number of disruptor brands to challenge the incumbency of legacy vendors who have been dominant for decades.
At the same time, we're seeing declining revenues of incumbent vendors, a new breed of vendors (such as Nimble) are growing rapidly as their architectures are specifically designed to use flash and are able to deliver far more efficient and easier to use systems.
Where is the storage industry moving to?
As the industry moves to flash, performance becomes a given. What we've found to be far more important is the use of predictive analytics.
>See also: An insight into the cloud storage industry
Nimble collects trillions of sensor data points from across the infrastructure of more than 9,000 customers. This is used to proactively predict and prevent issues and give our customers unparalleled reliability.
So, how does Nimble Storage offer a different service to other competitors?
Nimble provides a ground-up design for flash combined with predictive analytics, enabling radically simplified operations and delivering the fastest and most reliable access to data.
While it is a given that flash delivers massive performance, flash alone does not solve all application performance issues.
This is why Nimble uses predictive analytics to automatically anticipate and resolve over 85% of problems, even when they are not directly caused by the storage.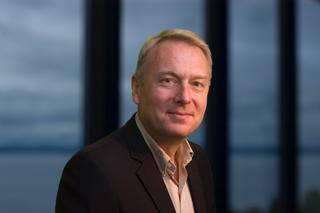 How do you secure your storage capabilities?
We utilise Nimble's native snapshot and replication technology to keep our data safe. We keep local snapshots for instant backup and recovery purposes, and make offsite replications for remote backup and disaster recovery.
All data is encrypted at rest through Nimble's SmartSecure encryption capability.
>See also: How acquisitions are transforming the storage landscape
The IT team has different schedules depending on the criticality of the environment.  We have performed restores of data for users and have utilised our replication technology to move VM's seamlessly to other locations.
What technology do you implement in your operations?
Our entire storage farm is based on our own Nimble storage arrays. This allows us to achieve consistent sub-ms latency across hundreds of TBs, all being managed by just a single person.
We use Nimble arrays for our storage needs including SQL, NFS, Exchange, and other workloads.
Our entire VMWare ESX environment leverages our Nimble arrays which are implemented across a Unified Flash Fabric comprising our all-flash and adaptive flash (hybrid) arrays.
We make extensive use of Nimble's snapshot and replication technology for seamless backup and recovery purposes.
Infosight predictive analytics perform all of our proactive monitoring. We are able to seamlessly upgrade our arrays during production hours without any impact to our business.