Patrick McCarthy, chief revenue officer at Precisely, provides four key steps for utilising data management in ESG reporting processes
For many years, environmental, social, and governance (ESG) initiatives have been seen as 'nice to haves' by large businesses. Although it has not always been a familiar term, throughout the years, many enterprises have done the best they could with sustainability practices without any guidelines or regulations. Undeniably, there has been a tremendous shift in the way companies have invested in ESG initiatives in recent years.
No longer is it just customers, employees and other stakeholders holding them accountable, but national and international governing bodies too. For example, as of 2022, disclosing climate-related financial information is now compulsory for many UK-registered businesses. This has convinced organisational leaders that just having ESG initiatives alone is not enough anymore. The ability to accurately and consistently report on ESG metrics is ultimately what will help organisations identify gaps in, and drive forwards with, sound ESG practices. For this new reporting challenge, and to adhere to ESG standards, there is no denying that the most important factor will be data.
The essential role of data in ESG reporting
Almost every large corporation has a data infrastructure already implemented, but organisational leaders are now assessing how they can derive ESG insight and reporting through their existing infrastructure. Unfortunately, what many leaders will end up finding is that the infrastructure does not stand up to the deep level of reporting that will be required of their company going forward.
If an organisation's data lacks accuracy, consistency, and context, it will be challenging to make ESG reporting execution a success. In fact, if companies do not already invest in the integrity of their data, they are already behind the curve, and the latest ESG regulations will only widen that gap. To not only meet, but also exceed metric requirements, there are four key steps which will improve data integrity and ensure an organisation's data infrastructure is ready for the next era.
Step one: data integration
A data infrastructure must be able to integrate data, regardless of how it is captured or delivered. Through the integration, organisations will have access to a complete view of all data in one place, which will help them spot trends that would not have been visible otherwise.
This may seem like a relatively simple concept, but it is incredibly complex. Most large enterprises have a huge number of internal functions which conduct business on multiple operating platforms. These organisations have data siloed across the third parties with which they do business. An example can be seen with the shipping industry, whereby packaged goods change hands multiple times throughout the supply chain, going from manufacturer to international carrier, to port authority, to delivery driver and so on.
Accessing data through this chain of command and viewing it in one location is an inherent problem that only data integration can resolve. Understanding the profile, provenance, implicit and explicit assumptions, and calculations of that data is a baseline requirement for accurate ESG reporting.
Step two: data governance and quality
The expression, 'garbage in, garbage out,' relating to data quality is a commonly used one — because it is completely accurate. Organisations working with bad data will receive bad results, which is why a solid data infrastructure is key. Not only does it help to bring data into one location, but it cleans it up too, governing its quality.
Most data infrastructures can govern data, but it is often a very manual process, and many of these initiatives are led by IT programmes. Instead, a board-level mandate on data is required, as well as business-led use case arguments for tools that automate the process. Not only does this save time, but it also provides real-time analytics which supports confident in-the-moment decision making. As organisations pivot to align with changing ESG initiatives, the timeliness of data governance and quality will be a crucial factor.
Step three: location intelligence
Location intelligence unlocks essential context that the data on its own won't otherwise reveal, connecting insights and serving as a common link between silos of data. For example, two facilities built 100 metres apart, despite the close proximity to one another, could have radically different hazard exposures, environmental impacts, and resiliency indexes. This is increasingly important for organisations to monitor as it affects how business infrastructure, including supply chains, will operate as environmental factors such as climate change continue to impact every part of the world.
Ultimately, location intelligence serves to elevate business decision-making in relation to people, assets, places, and opportunities. After all, virtually every data point in the world can be associated with location in one way or another. The breadth of information available on this topic is enormous, but getting it into a digestible, consistent, and accurate form can be very difficult.
Step four: data enrichment
Data enrichment — the fourth pillar of data integrity — is the process of adding trusted third-party data to existing internal data to build context revealing even more insight. When accurate third-party datasets related to location, business, climate, or demographics are combined with existing business information, the whole adds up to more than the sum of its parts. This can also include dynamic datasets that track variations over time, such as for weather or human mobility.
Enhanced ESG legislative requirements and disclosure frameworks mean that organisations are increasingly needing to report on the potential impacts of climate change on their own businesses. The addition of risk datasets related to wildfires, floods, earthquakes, and weather events, can help to reveal the history and likelihood for hazards in certain areas. This empowers businesses to make faster, more confident decisions to proactively forecast and manage risk.
Building on trusted data
Ultimately, as businesses rapidly move towards embracing ESG, they need to ensure that robust data foundations are being put in place to support the success of these initiatives. By building a meaningful strategy around data integration, data governance and quality, location intelligence, and data enrichment, organisations can be confident that they are making smarter business decisions based on data they can trust.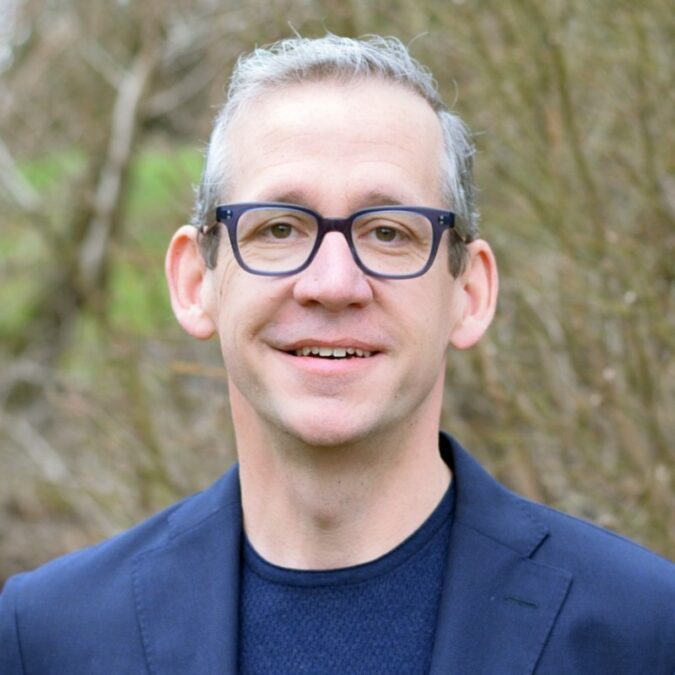 Related:
The biggest trends in tech sustainability — As technologies become more powerful, it's become more important than ever for the tech sector to keep sustainability in mind from the design stage.
Everyone likes to talk sustainability, but who takes responsibility? — Michiel Verhoeven, managing director at SAP UKI, explores who needs to take responsibility for sustainability initiatives in the organisation.