A Cloud operating model (COM) is a model of how an organisation delivers value to its customer or beneficiaries through the use of cloud services. But what do businesses need to know about working with one or multiple vendors? Are you a 'cloud laggard' or a 'cloud-native'? Are you investigating cloud? If you have already started to leverage it, was it successful? Is it still a success? Do you even know how to answer questions like these? Too many CIOs and CTOs are being asked precisely this by their CEO or board – and struggling to articulate answers. It is a dangerous position for the head of IT to find themselves in, at precisely the point their department is losing its monopoly on corporate tech.
The growth of cloud – the very thing they are being grilled about – within the eyes of the business makes 'IT' just one supplier among many. IT now needs to continue to prove it is still relevant when flexible pay-as-you-go cloud providers are competing for mindshare.
The secret to being able to effectively answer these questions is to adopt a cloud operating model. A cloud operating model allows a deeper relationship between the business and IT and allows IT to better support the business to compete more effectively in its market. How do you build such a model? By combining the company's current goals, its metrics for growth and success, and the strategy that the board agreed when it first considered a move to the cloud.
Pulling in the same direction
Prudent companies know that any major shift in IT and technology delivery needs to be carefully planned and managed. It is sometimes dangerous to take many of the promises of cloud at face value. Yes, it may offer significant savings. Yes, it may be quicker and simpler to implement. It's not, however, a silver bullet. It's not magic. It doesn't make the work of IT or the requirements around security and governance disappear.
In the first instance, it is vital to get a cloud strategy in place. What does everyone agree is actually cloud? Should we be single-cloud or multi-cloud? What does hybrid mean in your world? If nothing else, agreeing on a formal strategy gives the head of IT a reference point – and something to come back to when the board starts firing arrows. Being able to hold it up and show what the business signed off means everyone shares responsibility for its failure or success. It is also an effective way to get buy-in from the start.
Moving to the cloud, digital transformation and prioritising zero trust security at Oktane19

Large organisations are adopting the cloud at an increasing rate. But what are the practicalities of moving to the cloud, how will this help with their digital transformation efforts and how will it help prioritise security. These pillars were explored on the second day of Oktane19
Who leads the strategy conversation depends on the corporate culture. Traditionally, any discussion concerning new tech would have been driven by IT, but that is not always the case today. Cloud is so pervasive that it is just as likely to come from the CEO or a business group lead. When she can log on to Office365, Dropbox or Gmail at home, for little or no cost, she will start asking why the organisation's multi-million-pound on-site investment doesn't do the same.
This is when the CIO should point out that it could, if it wasn't reliant on outdated hardware or overtly restrictive security posturing.
True, this may be a tough call if any on-site hardware hasn't fully depreciated or you are operating in a highly regulated industry, but it is the CIO's job to highlight how a little extra investment and a little more flexibility could set up the company to reap recurring rewards – in the short term and the long. Which CEO isn't going to like the sound of that?
If the local hardware is nearly or fully depreciated, but there is still a compelling reason to keep some of the data in house, appliances like Azure Stack, which run the same software as Microsoft does in its data centres, can be unwrapped and plugged in at base, where they will provide a fully-fledged hybrid environment within just a few days or weeks.
Contracting outside help
Outside, impartial help can be incredibly beneficial when devising the initial strategy, implementing it and evaluating its success with reference to the idealised cloud operating model. In a perfect world, businesses would bring external help in before they have even thought about their strategy, to avoid heading down the wrong route. A major NHS Trust recently had to rewrite its strategy from scratch after speaking with us, having already decided it needed to implement what it thought was 'hybrid' cloud. In reality, it was in danger of replicating its existing set-up, with a host of new servers in-house, and using public cloud almost exclusively for back-up.
How to scale up with microservices and serverless computing

Dominik Birgelen, CEO, oneclick, explains how serverless computing and microservices are enabling businesses to scale specific parts of their infrastructure
When New Signature pointed out that it was approaching things from the wrong direction – that 80% of its data was safe to store in the public cloud, which would facilitate significant cost savings – it started over, from scratch. Fortunately, although it had lost some time, any costs were soon recouped when it cancelled its tender for the new hardware.
Once the service is up and running, a cloud solutions provider (CSP) can offer ongoing support, particularly in redefining in-house staff members' roles. Whereas today, such staff might be plugging in servers and switching out network cards, they won't need to do that anymore. They will still, however, need to manage solutions, but this will involve ordering services through a web interface, setting up databases and managing security settings.
Should your organisation renew its focus on hardware?

As the demand on the computing infrastructure increases beyond what cloud infrastructure can handle, is it time to rethink hardware?
These role changes are all-too-frequently overlooked when the cloud operating model is focused on the organisation's evolving hardware, software and operations.
The extent to which the organisation wants to retain skills in house versus outsourcing to a CSP depends on the culture and make-up of the organisation and where the gaps are in its existing talent pool. Where a company is developing its own software, there is value in keeping large chunks in-house, as it is the expertise within the home team that will differentiate such an organisation from its nearest rivals.
The cloud operating model
A fully-fledged cloud operating model, then, is more expansive than it might seem. It concerns itself with more of the organisation than many expect, mixes in external resources – from hardware, software and services, to consultancy, experience and expertise – and needs to be agreed upon, company-wide, before the first tranche of cloud investment is signed off.
It all starts with the strategy, though. Without a comprehensive strategy, the company will find itself rudderless. It will make poor investment decisions, which fail to extract the maximum value from its move to the cloud. It will also find it nigh-on impossible to formulate a cloud operating model on the basis of which it can judge it successes and maximise the potential of its investment going forward.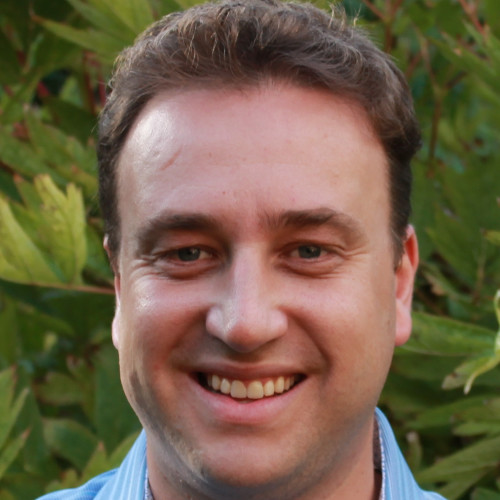 Written by Dan Scarfe, founder of New Signature UK