Ron Kol, CTO of Bright Data, discusses how web scraping can help organisations maintain a competitive edge in their market
Public web scraping has been expanding its reach, even to companies that were once extremely reluctant in adopting it. Why? For the simple fact it helps them remain competitive in one of the most volatile periods we can remember. The ongoing economic crisis across the world following a global pandemic hasn't been kind to many businesses, which is why they're now looking to tap into any advantage available — and public web scraping is there to help.
>See also: Five principles for navigating the post-pandemic era
Defining web scraping
In simple terms, web scraping is the process of accessing, collecting, indexing and structuring target web data for organisations to draw insights from.
Public web scraping is used by businesses to collect different types of information depending on their short-term and long-term business needs. Some of the most popular use cases for web scraping include real-time competitive pricing data to inform and shape dynamic pricing strategies. The majority of the larger e-commerce brands use data points to change pricing eight or more times per day. They also use this capability to gather public social media data to assess target audience sentiments in real-time, as well as product reviews and trending topics.
Additionally, obtaining data on market competitor activity is a common use case. For example, data on ongoing funding, changes in leadership, employee skillsets, or new recruitments all helps businesses to perform a reliable market analysis, build better recruitment practices and identify under-the-radar investment opportunities.
How can businesses use web scraping to improve day-to-day operations?
Web scraping can be used in various ways to help improve day-to-day operations, saving businesses time and money. For e-commerce businesses, web scraping can be used in several ways. For example, it can help gather data about competitor products, prices, and marketing strategies. It can also help businesses discover potential customers or suppliers that they've not considered or been able to target before. This kind of information is extremely valuable for e-commerce businesses in mapping out their business strategy and saves them a huge amount of money and time if they were to do it manually.
Human resource (HR) managers are another example. They can use public data sets to improve HR processes around recruitment, career development, performance, and compensation. They do this by retrieving public web data from public profiles and websites such as LinkedIn, Indeed and Glassdoor, which helps reveal a clearer picture around how people seek employment and how organisations can attract and retain employees.
>See also: Support, not surveillance: maintaining employee productivity with HR software
The top three advantages of a web scraping-first approach for businesses
First, comparing to manual web data collection, automated public web scraping tools are much quicker at retrieving data. As web scraping is becoming increasingly complex and time consuming, it's important that businesses are investing in the right technology. Automated tools allow companies to save time and resources that go into the process, such as target site unblocking, dataset cleaning, and data structuring.
Second, web scraping software allows companies to focus on the analysis of the data rather than the collection process, shifting the burden of maintaining hardware and software to a third party.
Third and final, using these tools means companies can cut costs by benefitting from a third party's expertise. For example, when looking to achieve full website discovery, companies will need to first identify target sites, and then manoeuvre around blocks like rate limitations. There are existing solutions that have developed and perfected these capabilities, however, "newbies" to the field will need to spend a lot of time and resources to achieve similar results.
To put it simply, web scraping is an invaluable tool for businesses across different industries, that are looking for new ways to gain insights to inform their business strategy and development. There are an abundance of web scraping tools out there, so it's important that businesses are investing in the right tools and technology. With the right technology, they can now simplify complex processes and get the exact data they need for a better decision-making process in the future.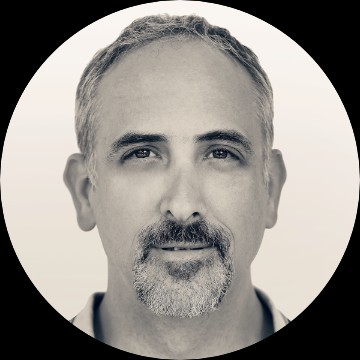 Related:
Achieving faster time-to-market with data management — Dietmar Rietsch, CEO of Pimcore, discusses the role that data management platforms can play in achieving a faster time-to-market.
What is the role of the data manager? — What is the role of a data manager today, what skills does the job require and what challenges do data managers face?