Like many businesses, HSBC UK and its customers have had to adapt its operations in order to navigate its way through the Covid-19 pandemic. The unprecedented circumstances involved have meant that innovation has become a paramount priority, a major aspect of this being a shift to remote working.
However, technology sector head at HSBC UK, Roland Emmans, has revealed that overall, the tech sector has been up to the challenge, and the banking and financial services organisation has found a number of ways of helping struggling customers.
"Many firms have found it more difficult to reach out to their peers during this time and we've found that many customers want someone to talk to for advice, guidance and reassurance," said Emmans. "We've spoken to hundreds of customers in the sector throughout lockdown to provide them with the insight and guidance in their time of need.
"On the whole, there has been some positivity in the sector. As lockdown restrictions were imposed in different markets consumers and businesses alike turned to tech to keep them connected with friends, families, employees and customers providing tech businesses with opportunities to grow.
"We have, of course, seen examples of firms facing financial challenges, and we have been providing support to those impacted customers through all four of the government backed lending schemes. In addition, we have offered customers capital repayment holidays, extended overdrafts and reviewed terms on loans on a case by case basis."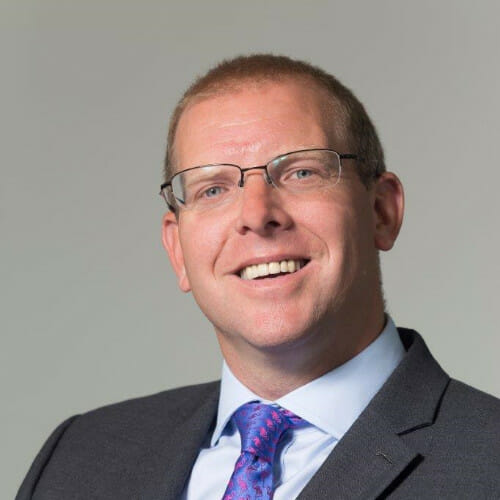 Although the shift to working from home has been successful for many in the technical sense, it's been a different story culturally, especially for those still finding their feet in their career paths, according to Emmans.
He said: "Alongside the successes of remote working come some challenges that employers will need to tackle in the future. There is a concern that the early careers cohort may be less equipped with space and the means to work from home and may also miss out on learning by osmosis from colleagues sat next to them in the office.
"This is something we have spoken to businesses about and have encouraged them to embed a culture of support for early career new joiners and graduates."
Relying on tech
Since lockdown began, companies have found themselves relying on technology more than ever, whether this is for communicating with colleagues, providing customer service, or working on projects remotely.
"One thing is clear since the UK entered lockdown: businesses owe a lot to technology," said Emmans. "Since the middle of March, technology has been an enabler for many firms to keep operating remotely, not to mention the impact it has had on people's personal lives to keep them in contact with friends and family.
How your IT team can support small business during the coronavirus lockdown

As coronavirus disruption sweeps across the UK, many small businesses will be turning to their in-house or outsourced IT teams for support during the lockdown. Read here
"With restrictions now beginning to lift, many businesses and their employees are now far more equipped and accustomed to remote working and virtual meetings, and it is likely that they will want to retain an element of this way of working in the 'new normal'.
"We have already had conversations with customers around how they can reorganise their business to promote flexible working and consolidate office space, reduce travel and adapt the traditional office to more of a team collaboration space."
Speed of innovation
Another prominent trend that the HSBC technology head has noticed during lockdown is the speed in which new software has been implemented, and new ways to use technology have been taken on.
"The last three months have shown how quickly firms can adapt and implement new technology – what once took nine to 12 months has been completed in a week," he said. "Indeed, many people have suggested that the NHS has pushed through more digital transformation in the last 12 weeks than they had in the previous 12 years.
How to break down team and department silos for digital transformation

Six leading technology experts explores how organisations can break down team and department silos for digital transformation success. Read here
"A lot of this increased pace is down to the simplification that technology provides, it's far easier to get leaders onto a video call to make operational decisions than it is to organise for them to be sat in the same meeting room at an office.
"It would be disappointing if this couldn't be harnessed further in the future and many businesses we have spoken to are eager to make sure this pace of change continues and is embedded in their new operating rhythm and culture.
"Looking back to the last downturn, we saw a surge in innovation and this could repeat as firms focus on research and development and product development to meet new and evolving customer demands. This could provide real opportunities for growth as the economy adapts to a new normal."
Sustainability
In addition to staying innovative, Emmans stated that sustainability should also be considered as part of the new normal.
"Technology should give business leaders the opportunity to act more sustainably," he said. "Remote working reduces commuting and wider business travel which comes with a hugely positive carbon impact.
"This, combined with an improved work life balance for employees, should ultimately lead to improved service to customers."