Successful businesses are built upon their workforce, and it's no secret that a happy workforce is a productive one. With this in mind, departments such as HR are taking a keen interest in managing the wellbeing, productivity and ultimately retention of employees.
With many HR departments taking an increasingly strategic role in business operations, the need for a successful employee relations program has never been greater. But how can HR professionals adapt their working processes to ensure that employee and managerial relationships are supported? The answer lies in identifying trends and using data-driven insights. By examining employee relations cases, HR teams can harness data in a way which highlights areas of interest and most importantly safeguards the mental, physical and financial wellbeing of employees. Interrogating data in this way not only puts the HR department in a position of being proactive rather than reactive but also helps to create a strong overall employee experience – as any issues can easily be identified before they come to a head.
Succeeding in employee relations
With the HR department acting as the focal point for employee relations, teams are often responsible for communicating core issues, strengthening valuable relationships, navigating employment law and solving workplace issues. With such a large remit it's important that HR teams don't lose sight of proactivity while trying to resolve issues such as absenteeism and misconduct. Although this can be a tough balance to strike, ensuring that data is systematically managed and recorded is a good place to start.
Predictive analytics in HR management

Big Data is not only useful for technology but also for improving HR by offering data-driven insights and removing personal bias. Read here
In many cases, employee relations issues such as conflicts, grievances and disciplinaries are being tracked via spreadsheets containing only the most basic of information. HR departments should aspire to move past these archaic systems and implement cloud-based technologies which offer advanced features and automated processes. This will provide HR teams with a much clearer picture on the volume of cases they are handling, the most common case type as well as how close each case is to completion. Implementing this level of transparency not only helps the department to maintain good employee relations but also provides easy access to crucial data. In this instance, good employee relations technology can afford HR departments the opportunity to gather accurate data and in turn, use that information to influence and support strategic decision making.
Using HR case management systems to monitor and track issues such as attendance, can help HR managers to pinpoint trends and future problems within the business. Recording employee data in this way enables the department to track patterns of behaviour – providing HR managers with advanced warning. These insights allow HR and management teams to be proactive and approach employees in order to help and address certain issues such as a drop in punctuality. Of course, some occurrences may well be because of personal matters, others could be from demanding workloads or management styles that clash. Whatever the reason, steps can be taken to naturally rectify the issue and lessen the impact these issues like absenteeism have on the wider business.
Recruitment trends in tech for 2019: Machine learning, AI and predictive analytics

Major changes are occurring in the ways human resources and other related professionals find the right people for open positions. Kayla Matthews looks at recruitment trends in tech
Increasing accuracy with automation
Being able to create better, more effective employee experiences should be enough motivation for businesses to adopt employee relations systems in the first instance. However, there is also a case from a general business performance perspective. Making the most of cloud-based technologies encourages a reduction in administrative processes; not to mention providing managers with the information needed to make well-informed decisions. Additionally, the data can also help HR teams to build comparisons between current and future cases such as typical hold-ups or delays. Going one step further HR teams can also look for patterns which identify why certain types of cases keep reoccurring and what they can do to either lower the number of cases or prevent them from happening. Observing the data in this way also increases fairness for employees, by making sure that everyone adheres to procedural measures and receives equal and fair treatment across the board.
Cloud-based tools are well positioned to help HR teams improve accuracy and reduce the chance of human error, by ensuring that data is automatically recorded into the correct HR or payroll system. This not only helps to reduce the amount of admin involved in entering the data in the first place but these solutions also leave behind a significant audit pathway to help resolve any questions on either side. Organisations are not abided by a legal requirement to record and store any data on employee relations cases; however, it's strongly recommended that they do so. No HR team wants to be in the position of facing an employment tribunal with little evidence or information to back up their claims and actions.
HR, chatbots and robotic process automation: key for digital transformation

Organisations must modernise their HR function to succeed in digital transformation efforts. How? Success relies on software automation — chatbots and robotic process automation — and continued human involvement. Read here
It's without question that employee relations technology can offer many advances in this industry, particularly as the HR department aims to streamline processes to align itself with the overall goals of the business. Providing quantitative HR data can really help to encourage business growth and present HR teams with the correct tools to track and monitor key employment trends and root causes – as well as lowering the difficulty of managing multiple employee cases at once. Data analytics can also offer a helping hand for HR departments by bridging the gap between the boardroom and delivering significant insights, in order to demonstrate a coherent contribution for the business across the board.
Encouraging the HR department to be efficient helps businesses to maintain and build stronger more valuable relations with employees, as well as lowering the associated costs. While these costs could stem from a number of triggers such as drop-in punctuality, administration and even via employment tribunals, it's clear that more fluid processes can really help to give HR professionals more time to focus on strategy and champion relationships with their employees, which is key to succeeding in any lucrative business.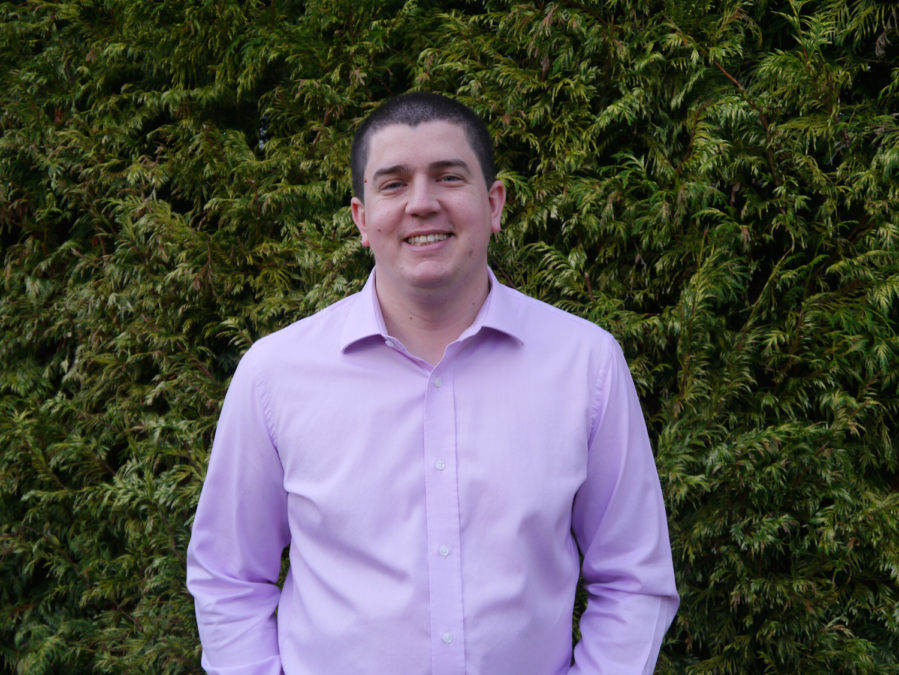 Written by Andy Shettle, chief product officer of ER Tracker, Selenity