What is your position at Commvault? What do you do?
I am the chief communications officer, which means that I am the primary spokesperson for the company and worry about our internal and external communications.
I also do a bit of work around our brand. I've been in the technology industry in enterprise software for about 15 years, so I'm very much interested in technology change and how companies think about the use of software to further their business.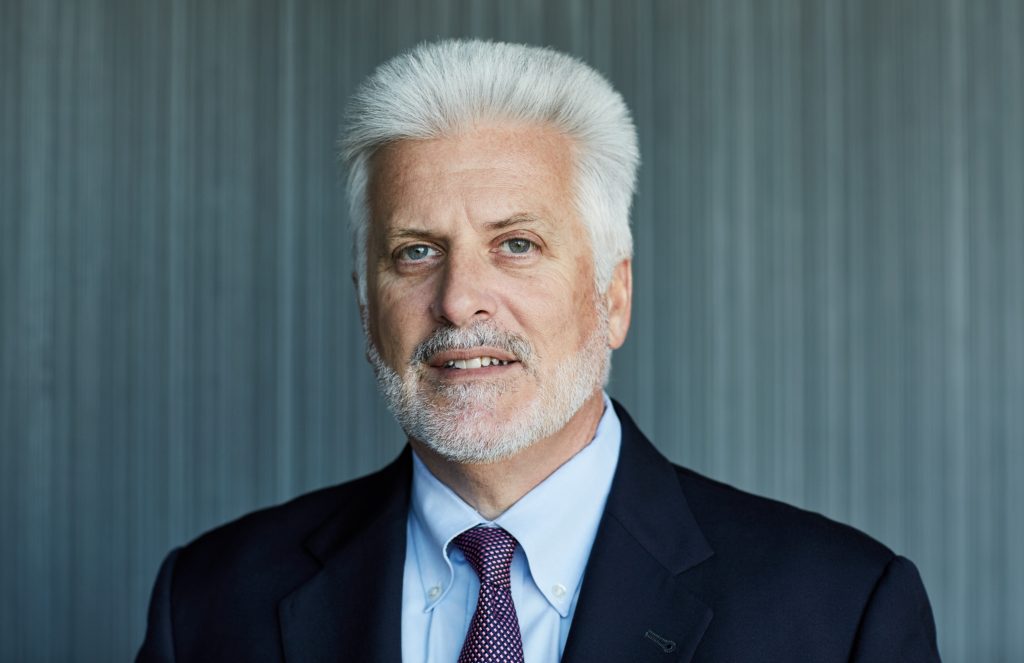 How is the technology industry changing?
One of the reasons that all of us like working in the technology industry is that it is in a constant state of change, driven largely by the pace of innovation, which continues to accelerate.
In the data management space, what was a huge trend five years ago was virtualised environments. Now all the focus is on the cloud, and I'm sure that in a year or two from now we'll be talking about another new subject. When we look at our conversations with customers, more and more the focus now is on how they can move their workloads out of on-premise and into the cloud.
>See also: Process, technology, and team: the core components of data management
More importantly, I think – for Commvault customers – the question asked is: how do I make sure that I can protect and get value from my data, whether it sits in a data centre, in virtualised environments, in mobile environments or up in the cloud?
We have to think about this from a holistic perspective as customers will never have their whole environment in one place. There will always be a bit on-premise, a little bit mobile, a little bit virtualised and increasingly more in the cloud.
So, we need to think about managing and getting value out of that data when it sits in lots of different places and needs to move around all the time.
How can organisations drive value from their data?
When we first saw IT have a real strategic importance to business was when enterprise resource planning (ERP) software came along in the 1980s and 1990s.
Companies began talking about the strategic assets of companies being the physical plan, the product and the people. That was what ERP was all about.
As we moved into the past five or six years, the fourth strategic asset has become data – the ability to look at the volumes of data created by companies and to pull insight and analysis so that companies can make faster strategic decisions.
When you look at strategic assets, they need to be managed in a very disciplined fashion, just like people, manufacturing and facilities. So that means you need to apply policy and practices for data management just like you do with other strategic assets.
That's good news for Commvault because we can help companies take a very holistic approach to data workloads that sit all over a business's environment: increasingly they're in the cloud.
Our data platform can take all of a business's data, across multiple infrastructures, and make a virtual repository, indexing all of that data. That data can then be exposed to big data analysis for business analytics, and that translates to a better ability to make smarter, faster business decisions.
We're finally getting to a position where IT can help companies do that.
Why are business consumers choosing to adopt the cloud?
Companies look at the cloud to provide ultimate flexibility to quickly deploy workloads and to add scale so that they don't have to do it on-
premise. They want to break away from large, costly legacy hardware infrastructure and they want the flexibility to move workloads, to add them, to delete them, to retire them, and the cloud gives them that freedom.
But companies are also discovering now, after several years of experience, that they need to have controls on their cloud deployment so that they can manage costs and do so efficiently. They're learning what it is like to be in this cloud world.
They're also understanding that they have different types of workloads. Some are dev tests, some are production and some are long-term storage, and so they need an adviser to help them manage all of that.
>See also: Cloud data management: data protection
'How can I have the flexibility to move workloads to and from the cloud? How do I ensure that these workloads in the cloud are adequately protected? And how do I bring those data workloads into my core management environment so that I can pull insights out of that data even if it's sitting in someone else's data centre?'
All of these are challenges that are new to customers, and these are things that Commvault can help with.
Commvault's workloads, under management, in public cloud have increased by more than 200% just in the past 12 months. When we talk to industry analysts, they have said that less than 10% of workloads are in the cloud currently, so there's an enormous upside opportunity for businesses to move workloads to the cloud.
We're just at the very beginning stages of that, and this topic will dominate data management discussions for the foreseeable future.
How will the data management landscape change with new regulation, like the impending GDPR?
Generally, from experience, changes in regulation often require changes in IT policy and practice. For example, in Europe there is a huge focus on data privacy rights and so data sovereignty issues are important.
Where the data sits geographically is incredibly important.
With Brexit and GDPR, on both sides of the channel businesses are thinking about what they need to do to their IT environment to meet the potential requirements from Brexit and GDPR regulation.
As international trade policy evolves, IT leaders will have to adjust their IT practices. IT investment will be required in the uncertain times ahead.
We're seeing companies deploy cloud-based applications, and we are often asked: What about the built-in data protection tools that many cloud providers offer – is that a place where people turn?
>See also: 9 tactics for getting a firm grip on data
There is a growing knowledge from consumers who realise that they need to manage all of their data across all of their infrastructure options. It's not enough to protect it with built-in tools. Businesses need those workloads managed centrally so that you can pull all of the insight out of their data.
Compared with most of Commvault's large and small competitors, we're one of the few that manage every on-site array, almost every virtualised type of array and any public cloud provider.
By sitting in the middle as an infrastructure agnostic, it gives us the ability to give customers flexibility.
What is Commvault's position in the data management market?
We've been fortunate in that we've had a very singular focus on data management for our 20 year history.
Most of our competitors come at data management because they are in the hardware business. Our largest competitor is EMC, which is now part of Dell.
They think about the world with a hardware focus. So does IBM and HP (although HP has sold off their software business now). So we're the real pure play data management vendor and so we can stay very focused on the changing customer requirements.
We've spent a lot of work in the last 24 months positioning Commvault for where the business is going today. So we have priced and packaged our solutions to make it more consumable for mid market companies and that's been really successful.
We've worked very hard to build out our data management platform so that companies can take advantage of technology change, like the move to the cloud, like the move to containers as an example.
So we feel we've positioned Commvault ideally to where the market is today and in a way that outpaces us from competitors. This is why Gartner has positioned us as the leader, ahead of our larger competitors, in its backup and recovery Magic Quadrant for six consecutive years.
What challenges have you faced in gaining this position?
I think speaking from a business perspective we took very challenging moves to change our business from a pricing, packaging one to a model where offerings to customers, pace of innovation to market and salesforce re-engineering became integral to our structure.
We did a lot of work to realise this over 24 months while running the business and that was very challenging to do as a company.
>See also: How disruptive tech trends can affect your data
We said as we were going through that transformation that we expected to return to growth around December of last year and that's exactly what happened. We just announced our sixth quarter in a row of over achieving market expectations.
We did a lot of things that companies are really struggling to do. We completely changed our approach to the business and we successfully got through that transformation so that we are in an ideal position to serve what the customers' requirements are.
Meanwhile a lot of our competitors are still going through those transformations and are struggling a little bit. A lot of them are distracted by M&A activities while we are keenly focused on innovating for our customers and that has put us in a really strong position. Customers have limited patience!