Dan Hartveld, CTO at Red Ant, discusses why retail organisations need a robust data strategy to thrive and maintain customer experience
Smart retailers have realised their data is their biggest asset for optimising customer experience. With the amount of data growing exponentially, retail organisations need to know where to start to maximise the potential advantage. A recent Red Ant survey revealed that retailers' biggest challenge (for 25 per cent of respondents) is data management and integration, to integrate their data estate with tools and technologies to make intelligent business decisions. So surely a data strategy — the single most important resource for organising data — is the ideal starting point.
Yet almost half of retailers (49 per cent) claim their data strategy is clear but not widely understood across the organisation, with a further 16 per cent claiming it's neither clear nor widely understood. Added to this, 39 per cent lack confidence in the quality of their data, saying it is adequate but could be improved. This lack of focus on data could pose a major barrier to retail transformation success.
One thing retailers are clear on is the value data can provide. While 37 per cent of retailers marked data as a priority, 40 per cent said harnessing it as part of an omnichannel strategy is a main priority and 82 per cent see the value of clienteling, which relies totally on data quality, management and integration. With data at the heart of retailers' transformational challenges, adopting a robust data strategy is vital to become 'data-ready' for retail tech adoption.
Taking a data-first approach
Taking a data-first approach comes down to two things — the quality of data and data integration — to drive a seamless, personalised customer experience. These elements combined enable retailers to connect customers, staff, and store technology in real time via cloud platforms, as well as to back-end systems such as e-commerce and CRM.
Building strong data literacy, maturity and culture do not happen overnight, but are underpinned by a data strategy which should reflect business goals and be shared with key stakeholders business-wide.
Creating an effective data strategy
A data strategy creates a kind of narrative in the business, around the role that data will play in an organisation's future success. It should be clear and understandable, avoiding jargon and aligned to the business objectives. It should be practical and pragmatic, versus suggesting technology in an unstructured way that isn't evidence-based when it comes to value.
Make it actionable — aim to do something with this data plan, for instance to increase brand loyalty with timely identification of a customer's needs. This is a document which needs to inspire the business to think differently. The data strategy will need revising as the business evolves through different stages of maturity, so make it a live document.
The data strategy should comprise business objectives — setting out aspirations within the context of your current situation, for instance your current pain points and competitor activity in your specific space. It must set out your methodology and process for collecting different types of data across the organisation, identifying what that data will help you achieve. Set out some workstreams and initiatives to undertake to get there. It should have a clear roadmap with signposting from current to target state. The first step should be one a retailer can take tomorrow.
Benefits of a data-first strategy
Once data is in order — secure and compliant — retailers can take advantage of this to engage with customers and build loyalty and revenue. An omnichannel retail platform brings essential retail apps together with your existing systems, content, and data into a single colleague hub and is informed by retail data analytics.
Companies that utilise retail data analytics to improve their business tend to outperform their competitors as they gain a single customer view of the entire shopping journey and can reach out with relevant, personalised and timely engagement. In fact, Accenture's personalisation Pulse Check Survey reported that 91 per cent of consumers are more likely to shop with brands who recognise, remember, and provide relevant offers and recommendations.
Using retail data analytics as a part of a clienteling app can improve retail operations, and increase sales in the following ways:
Generating customer behaviour insights — Collecting data and analysing the results helps retailers to understand how your customers are shopping. By unifying their online and offline shopping channels they'll enhance in-store customer service.
Promoting long-term loyalty and repeat purchases — Retailers can filter their data to a personal level so that store associates can provide a superior clienteling experience. With data recommendations, store associates can focus on upselling while ensuring every product suits the shopper.
Improving return on investment — Understanding the most popular products, customer demographics and recommendations means retailers can utilise their past campaign performances as well as current insights to create personal and effective promotional offers.
Managing in-store operations — Retailers can make predictions to help with inventory management and streamline back-room processes. Data analytics can pinpoint product popularity, stock levels, speed of service, and average purchase value so retailers can efficiently manage in-store activity.
Higher customer retention — An omnichannel retail strategy that focuses on personalising the shopping experience and bypasses the limitations of a single channel will encourage shoppers to return to store or buy from the brand online.
Improving operational efficiency — An omnichannel platform that unifies several operations will shed light on any systems which have become redundant therefore allowing brands to pinpoint any avoidable drains on the operational budget.
It's about data quality, not quantity
There's no point in having vast amounts of data if you aren't utilising it properly. Data must be compliant, high quality and integrated with all existing, new and third party systems to maximise the potential from any retail tech investment, boost long-term customer loyalty and revenue.
An effective data strategy will serve as the bedrock for all this, so that customers and store associates can be empowered in equal measure with the right product and customer data. Digital leaders will ensure consistent communication across all customer channels, and the success of their planned projects.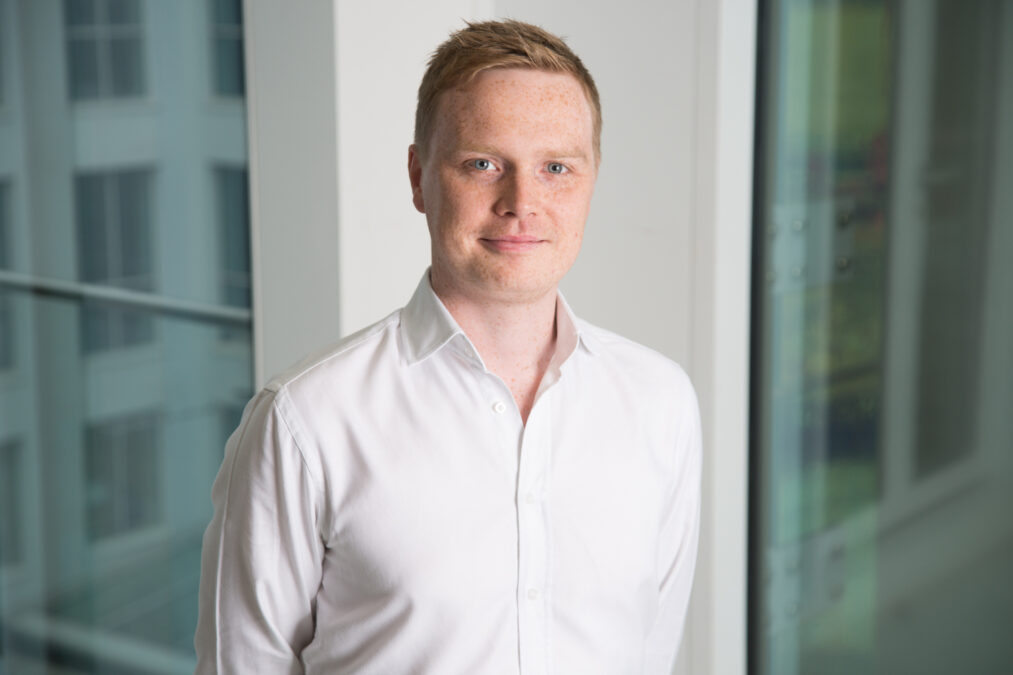 Related:
What the retail sector can learn from supply chain disruption — Suzette Meadows, lead consultant, contact centre/unified communications at Exponential-e, discusses what retailers can learn from supply chain disruption.
Four key data management steps for effective ESG reporting — Patrick McCarthy, chief revenue officer at Precisely, provides four key steps for utilising data management in ESG reporting processes.