Outdated and archaic legacy systems simply can't offer what the more technologically advanced patient entertainment systems can. They can benefit both patients and the NHS by offering a well-rounded customer experience which can have a knock-on effect on improving the efficiency of the NHS.
Infrastructure and NHS: Improve patient experience + reduce food wastage = save the NHS money
The NHS has long been accused of wasting millions of pounds on uneaten food. A report has revealed that between 2011 and 2012 alone, over nine million meals were left uneaten. The cost to the NHS? A staggering £27 million. Of course, the easy option is to provide patients with menus that clearly list ingredients and dietary requirements so that meals aren't returned.
However,  with the correct infrastructure, such as a hospital management system, patients can be assigned a number so that if they move beds or wards within the hospital, their meals aren't wasted, rather they can redirected. Depending on the solution picked, the best platforms can save around £182,000 on food wastage each year.
An alternative option, providing the right WiFi infrastructure is in place, means that in event that patients are discharged the day after they've ordered a meal, the system can automatically be updated. This reduces the number of wasted meals and subsequently saves money.
NHS Trust launches robotic process automation (RPA) Centre of Excellence

The Chelsea and Westminster Hospital NHS Foundation Trust has announced the launch of its Centre of Excellence for robotic process automation (RPA) technology
Infrastructure and the NHS: Improve efficiency and productivity of healthcare teams
Implementing a WiFi service in the form of a patient entertainment platform presents key information about NHS trusts to patients and visitors when they're on-site. This allows people to make the best use of the facilities available and which contributes towards an improved patient experience.
With visitors having access to everything they need instantly, it means NHS staff aren't needed for menial tasks and queries. For example, this can include checking in for appointments, ordering meals if they're an in-patient, which facilities are available and even a digital map of the hospital.
So, healthcare professionals can spend less time tending to non-medical queries and instead turn their attention to more vital tasks. As a result, the overall productivity and efficiency of NHS healthcare teams are improved drastically by doing more important jobs.
By contrast, with outdated legacy systems this isn't as achievable.
Infrastructure and the NHS: Acting upon feedback
Happier patients make life easier for NHS staff. Depending on the WiFi solution implemented in the infrastructure, there can be opportunities for patients to provide feedback through integrated tools. Thanks to comments left by patients, NHS Trusts are able to find out which areas are working and which need improving.
Honest feedback is far more useful. By actioning any changes, further patient complaints can be reduced. When patients realise that efforts are being made to improve certain areas or they're pleased that the NHS continues to excel, their overall experience is heightened.
NHS Trust uses AI to streamline referrals, improve patient care and boost employee satisfaction

East Suffolk and North Essex NHS Foundation Trust utilises AI and employs virtual workers alongside human teams to improve patient experience and boost employee satisfaction.
Embracing the right platform to boost NHS efficiency and improve patient experience
Patients can't be blamed for feeling lonely and isolated from the rest of the world. Combined with the limitations of traditional bedside entertainment systems that we find in the majority of hospitals, patient happiness and satisfaction can significantly decrease and reduce the efficiency of the NHS.
This is why NHS Trusts are increasingly searching for more cost-effective options that also happen to be user-friendly. By having a more engaging patient entertainment platform implemented on an NHS Trusts' infrastructure, the capabilities can assist both patients and healthcare professionals.
For example, NHS efficiency can be vastly improved if the patient entertainment platform has features such as service requesting or even digital windows to see health notes.
Features that allow patients to make small requests, such as asking for a glass of water or an additional blanket, at the touch of a button means staff members aren't interrupted.
As ad-hoc tasks can be picked up by the relevant members of staff, the productivity for the rest of the staff members isn't affected in the slightest. Then, with a digital window into the notes of a patient, staff members don't need to be asked about the health of a patient. Instead, NHS staff can quickly find this information and present it to patients to ensure maximum happiness, efficiency and productivity.
From the patient's perspective, the right patient entertainment platform keeps them engaged and connected during their hospital stay. They can watch live TV, on-demand videos, music and premium channels from the device of their choice. By having a wealth of resources at their fingertips, patients can feel more comfortable and improve their overall experience.
The ultra connectivity factor from a patient engagement platform means patients have access to resources. This not only makes their hospital stay more positive but also allows staff to use valuable time on more important tasks.
What might this technology look like in the future?
Compared to legacy systems, this is already a major breakthrough, and more NHS Trusts are looking to implement a platform of some kind to improve their efficiency alongside patient experience. However, it's no secret that futuristic technology is going to become the norm as technology evolves alongside patient needs.
Machine could come into place. For example, automating processes to look into relevant patient data without doctors and nurses manually needing to search for them. Just like it's possible with patient entertainment platforms of today, healthcare professionals are able to spend more time treating and providing care and less time locating and documenting data.
We should also expect to see an increasingly digital experience, even though NHS Trusts are already taking the steps to become more digital and engaged right now. That means offering more than just free WiFi, as customised portals can provide digital maps of hospitals, pre-loaded games for children to pay and much more for a much better experience.
As digital technology continues to advance, the quality of healthcare will continue to rise. Ultra-connectivity will play a major role in this, providing more accessible and seamless patient experiences to improve overall NHS efficiency.
Author bio
Fiona Bayle has over 20 years of dedicated industry experience in digital solutions and systems integration. Her wealth of experience and her customer-focused approach means that she truly understands how WiFi systems can benefit the Healthcare sector.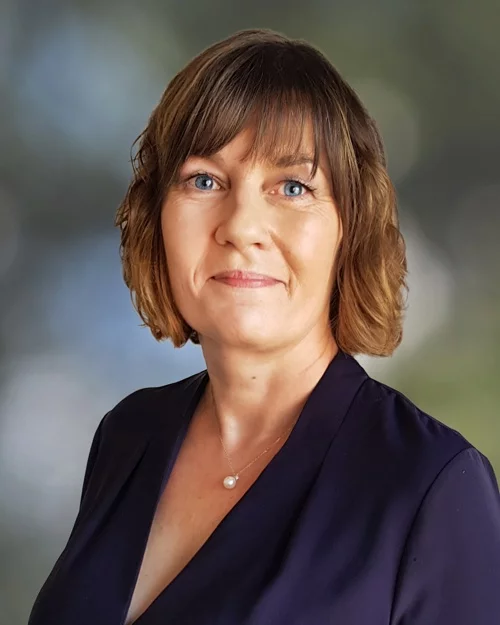 Related Topics