The popularity of the Internet of Things (IoT) continues to grow at an exponential rate, more data than ever is required to ensure these applications and devices perform at an optimum and secure level.
An often under reported element of IoT applications is the infrastructure which sits behind them, not in the devices themselves, but in large data centres where the relevant computing capacity and secure storage is possible
A range of businesses, from large to small enterprises are actively seeking out colocation data centres as the amount of information being generated soars. They need to somewhere to securely store their data, with the capability to interconnect with networks, clouds, customers and partners, as well as gain help with their IT transformation.
It is evident the data centre is no longer a simple storage silo, but a flexible interconnected oriented architecture.
>See also: Fortune telling: what's in store for the data centre in 2017
Equinix, founded in 1998, is at the heart of this data centre revolution. The organisation has 146 data centres across five continents and currently has 7 in the UK that serves over 1,000 businesses.
Information Age was invited to one of these data centres. LD8 stands tall in Canary Wharf and inside Michael Winterson, managing director at Equinix Services discussed in detail the changing role of the data centre and the major tech trends disrupting the industry.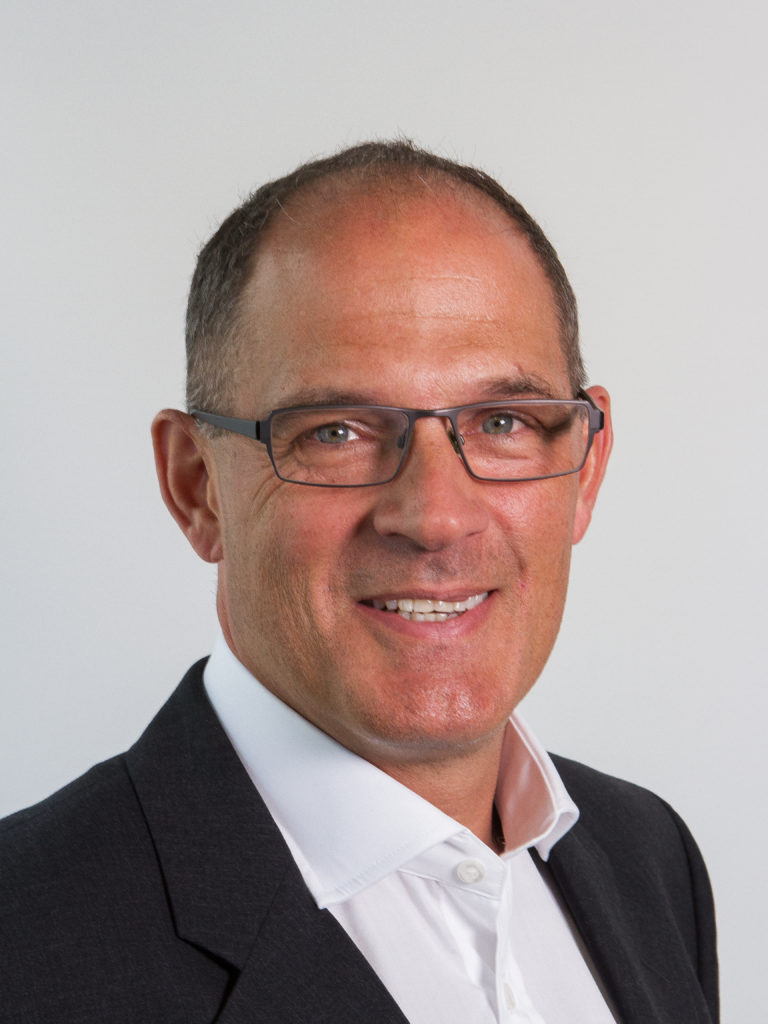 How is Equinix responding to a shifting landscape?
Equinix is going through big changes at the moment. The big push for us now is something we call interconnection oriented architecture.
We're going into enterprise accounts and recommending to them that as they start adopting cloud services.
In the changing technological era when you start deploying an Internet of Things strategy or a data analytics strategy you have to change what you've been doing since the 1980s. It is no longer going to work.
If you maintain the status quo you're going to have massive network constraints and security problems if you can't re architect the way you connect new services to old services. It is as simple as that: you adopt the new service, you have your old estate, how are you physically connecting the two together?
We support this transition by continuing to ensure we are ahead of industry trends such as the acceleration of cloud computing.
As the only neutral ground for the major cloud service providers such as Amazon Web Services or Microsoft Azure, we are well positioned to help enterprises solve business needs through a multi-cloud solution.
So an enterprise may come into our facilities and run multiple applications in the cloud – connecting directly to the Google Cloud Platform to run Google Apps at Work and to Microsoft for Office 365 for email.
I don't think a lot of enterprises have really thought about this need to adjust in the past: "I'll just go to my network provider and they'll do it for me". We're saying no, you have to become network experts…again."
What major tech trends will enterprises adopt in the next 12 months?
We did an exercise this summer where we talked about enterprises transforming their businesses.
One of the biggest ones is our lighthouse accounts for General Electric, where it has completely adopted this interconnection oriented architecture strategy, meanwhile they have re architected it's IT department to deliver their own Internet of Things strategy.
>See also: Why all industries should consider modernising their data centres
It's been so successful working with them that they've actually been to launch this as a product called Predix.
Predix is the IoT on an industrial scale, like planes, hospitals and smart cities. It's now a $5 billion revenue business and it's growing. The aim is to get it to $15 billion.
I think technology had been treated as a productivity variable, a cost centre for the business and I think enterprises are really looking at technology now as something that helps the company innovate new products, new services and generates new revenue. That's the exciting trend we are seeing now.
We're also working with pharmaceutical companies on real world experience [IoT for humans].
All of sudden these things – 'smart pills' – start collecting data on behalf of drug manufacturers, relaying it back to them so they get immediate real world experience data.
In order for this to be possible you have to have the new device and the network to go with it. You have to then be able to collect that data and analyse it and do something useful with it: price the product better, innovate the product faster.
For us, the trends that we are seeing today with enterprises are being drawn into meetings. IT departments have been brought back into the boardroom and you can see they are being engaged in conversation.
Businesses are either under attack or could be under attack, so the question being asked is; what can we do different and how can technology help this happen?
What security recommendations do you have for the businesses who use Equinix's service?
Equinix uses something called Knowledge Base. It is based on the interviews of 400-500 enterprises that have already started deploying our interconnection oriented architecture.
These interviews acted as a method of what to do, and what not to do across a range of four broad categories: network transformation, security transformation, data transformation and application transformation.
The survey 'revealed' and this is my advice, that you have to come up with a more holistic view of what is security – you need to have four or five different levels of security in order to mitigate risk as much as possible.
>See also: 4 megatrends impacting the data centre in 2016
If you look at any of the mega breaches, the problem is that typically they thought their firewall was invulnerable. As a result, once hackers pierced it there was no defence, and attackers had free run to roam freely for months and years. So that is the single point of failure a firewall creates.
If you start creating a security mechanism that's analysing every aspect of the network – internal, external, underneath – these breaches may get some data but not a lot before the alarm is triggered. That's the big change in security mentality and one that we recommend.
How do you secure your data centres?
We're adjunct and complimentary. So whatever is happening on a data level the client is responsible for what is coming from their network and what's being stored or not stored.
We're responsible for the physical level, which is who's allowed in, who's allowed to touch the client equipment.
Do we have records, do we have security parametres to ensure a device doesn't get inserted in the data centre illegitimately?
That's again through four to six levels of security layers in any given building.
On top of this the client can put in their own physical security layers, combined with their virtual security.
[As an example, on the tour of the LD8 data centre James Green, sales engineer at Equinix told Information Age that clients had included retina and finger scanners as extra security for their specific data mainframe. He also mentioned that in case of a fire 'waterless mist' puts out any fires without damaging equipment. Backup generators and pre-charged batteries also ensure the data centre will maintain power in the event of an electricity grid failure.]
We have enough inspections by banks, government agencies and some pretty big enterprise accounts. It is good enough for them, for today.
What other opportunities does the data centre offer?
The aim of our strategy is to re-architect a business' network, while helping to improve their security and utilisation of the data centre. But, crucially, we're also connecting businesses within the same industries, who use our data centres.
Slough is our financial ecosystem [the campus is made up of LD4, LD5 and LD6], for example. The financial services sector is our most successful. We have customers in a various different markets across the world, and all of these have a trading venue in our data centre.
>See also: Is the modern data centre mission impossible?
They were the ones that we called the magnets, that drew in 170 traders and then the ecosystem begins to take on its own life. You now have market data and other types of service providers who are dedicated to financial services to come into the data centre to provide complimentary services to the 170 or to bring in other clients who can't quite afford to buy the service directly from us.
Perhaps they don't have the skills sets to operate that equipment themselves, so they'll buy services say from FX ecosystems or FixNetics who will host them in our data centre and give a smaller company access to something that a larger client would normally buy directly.
For us it's a very mature ecosystem that we've been managing for 8 or 9 years. This represents about 20% of our global business [In 2015, Equinix achieved global revenues of $2,725.9 million, a 12% increase over the previous year].
We are trying to do the same in other markets and have just launched a service with Lloyds of London, called Oasis.
Oasis is a speciality risk analytics, cloud based service that allows an insurance company to upload large data sets and do risk data analytics on that set. Typically, this was a service you would have to send out a specialist company, and would cost quite a lot of money.
The market's been kind of tied up by a duopoly and it sort of breaks down that barrier to competition and allows anyone to do risk analytics. So this represents our first move into the insurance space, with the goal of building another ecosystem.
We're doing the same with the media. We collect all of ITN's HD feeds from all their cameras at all the different sporting events they have rights to and brings that to our campus. That data is processed and directly connected to the Sky network for broadcasting.
We're helping connect video producers and video broadcasters. It really just depends how much technology matters to a business. Whether they'll be interested or not.
Finally, how would you describe the shift Equinix has undergone and is it representative of an industry-wide change?
This enterprise shift for us is huge. We were just a data centre provider to a bunch of service providers like networks, so they could connect themselves together.
All of a sudden we get to speak to a whole new audience of household businesses and brands. These are relationships we did not have two or three years ago.
>See also: Data dependence: the need for a reliable data centre
Generally speaking behind all this transformation or change we ask what is going on: there is a feeling that businesses are scared senseless because everything is up for grabs. The concept of the uberification of a business creates dread inside of the board of directors of every business.
Equinix is just a small portion of this industry-wide change. The physical connectivity aspect. I think for us that is the big game. How do we shape ourselves to be ready to sell to this new market.
The client server world that we've spent 30 years working on is going away. Not only is the way the customers are buying technology changing, the way we are selling it has to radically change.
Anyone who thinks 2017 is going to be the same as 2016 needs to reconsider because there will be a big change. If it was fixed in the past it is flexible now. Everything we do is being challenged. Change needs to become a fundamental aspect of business.