The internet and cable industry (or the broadband industry, as it now refers to itself) talks a big game when it comes to diverse services and affordable prices.
But most consumers know it's all lip. In truth, the US broadband market, like many major industries, is just another monopoly. Consumers are stuck between a rock and a bad Wi-Fi connection when it comes to the internet: an essential commodity.
And it doesn't seem like this is going to change anytime soon. Although "Comcast's giant merger with Time Warner Cable was called off in April 2015 due to increasing backlash from regulatory bodies in both the trade and communications spheres," consumers still saw seismic shifts in the industry.
>See also: Top 3 telecom trends for 2017
Charter Communications' bid for Time Warner Cable and Bright House Networks was approved by the Federal Communications Commission, and the three companies merged into Charter/Spectrum Cable in January 2017.
Today, Spectrum advertises that fewer options mean less confusion, but it's hiding the fact that it's stripped the industry of consumer options.
But what does this specifically mean? According to itsgr9.com, while "antitrust laws governed by the Federal Trade Commission are in place 'to protect the process of competition for the benefit of consumers,' there's only so much they can regulate, and, in some cases, very little they can do to break up certain strongholds, especially on the regional or county level".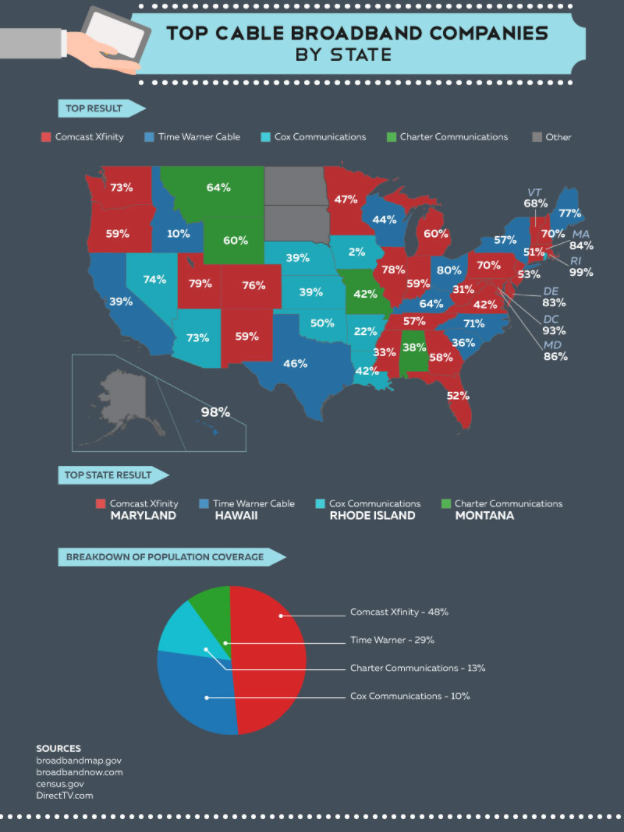 In the case of the internet and cable industry, before this specific merger took place, Time Warner controlled 98% of the market in Hawaii, 80% in Ohio, and 77% in Maine.
>See also: How APIs are driving a telecoms revolution
Similarly, Charter owned 64% of the broadband market in Montana and 60% in Wyoming. Together, these are very daunting percentages.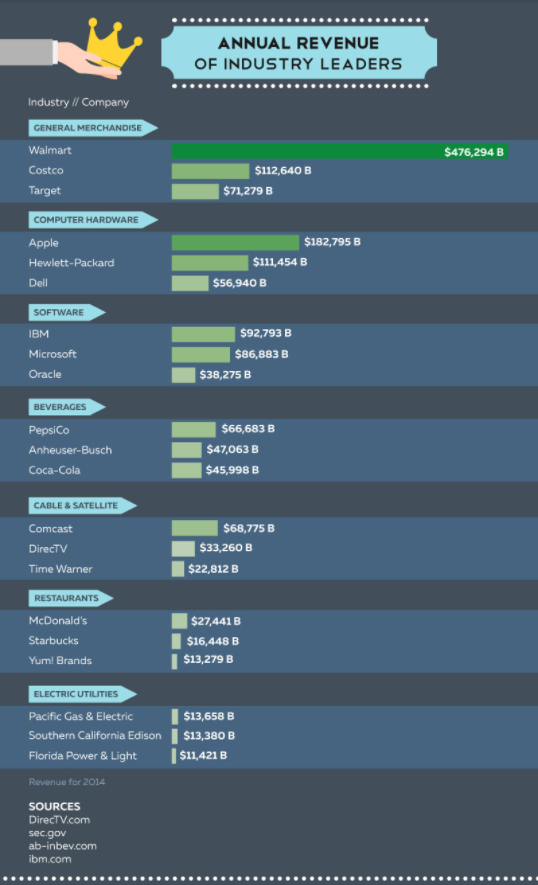 The annual earnings of these broadband giants are in the billions. As itsgr9.com shows, if the merger between Comcast and Time Warner had successfully happened, the company's earnings would have been at least 10 times the size of Charter (possibly explaining Charter's lucrative acquisition of Time and Bright House).
Additionally, other cable television providers have merged several times over the years, leaving TV watchers with two main cable options: Comcast or DirecTV.
Gone are the days of shopping around for the best deal – if a consumer wants cable, it's one or the other. Still, whereas consumers were once stuck, options now abound beyond the typical telecom giants.
>See also: Is 'old telecoms' finally dead and will software take the crown?
If traditional cable is now not as affordable as it once was, consumers can opt for a streaming service like Netflix, HBO Now, or Hulu.
Essentially, when presented with fewer choices, consumers tend to shy away from the mainstream and find an alternate route to get the things they want.
Company mergers and acquisitions will inevitably continue throughout 2017 and beyond, but it's important to remember consumers aren't always at the mercy of the market.
Sourced by the team at itsgr9.com