Jean-François Bobier, partner and director at BCG, discusses how metaverse worlds, or m-worlds, are created to drive value for businesses
It may have taken 30 years since the term was coined, but big businesses are now finally investing in the metaverse. Facebook, which changed its name to Meta, has promised to invest $10 billion in its Reality Labs operation this year; Microsoft is making a $70 billion bet on a metafuture with its planned acquisition of Activision Blizzard; and venture capital funds poured almost $25 billion into crypto-related investments in 2021.
To understand the importance of the metaverse, a great example to look at is the release of the original iPhone — a single device that brought together a camera, computer, mobile phone, and operating system. While the technologies were not new; the excitement lay in bringing them together in a single device, and the resulting app economy it created.
Similarly, the metaverse is about the convergence of several developments, all of which involve step changes in technological capability, including metaverse worlds; augmented, virtual and mixed reality; and virtual assets powered by an innovative Web3 technology.
Why the metaverse? Why now?
But first, what exactly is the metaverse? Enthusiasts see the metaverse as the next generation of the internet, a virtual, interconnected reality seamlessly woven into our physical world. Thanks to AR and VR, real and virtual social, consumer and business experiences will become intertwined. Gamers are already familiar with this idea, but games are only the beginning.
Millions of users now gather at virtual 3D concerts, shop in virtual malls with virtual currencies, and own fully customised virtual homes. They have innovative virtual experiences, such as Travis Scott's concert on Fortnite.
They also participate in a sizable and growing virtual-asset economy, buying, selling, and creating goods such as clothing, real estate, art, and currency. In 2021, more than $40 billion was spent on NFTs, according to the Financial Times. Goldman Sachs predicts "as much as an $8 trillion opportunity on the revenue and monetisation side" of the metaverse. Morgan Stanley likewise sees an $8 trillion metaverse market in China alone.
But for all this talk of the metaverse, what are brands doing there?
Making m-worlds
Metaverse worlds, otherwise known as m-worlds, are immersive applications that offer brands the possibility of reaching new audiences in different ways. Able to run on mobile phones, tablets, PC browsers, and AR or VR headsets, each m-world is built to host its own virtual communities and content, and each has its own business model, rules, and user accounts.
Many of the existing m-worlds began as gaming applications, but have since added features and attractions. Fortnite, for example, has progressively incorporated features such as virtual concerts and map creation tools. Roblox already included most of the elements of an m-world by 2006, and now allows users to create their own games and to design, buy, and sell apparel, accessories, and other items for their avatars. Roblox also hosts virtual events. Finally, The Sandbox and Decentraland — two games designed to integrate with the Web3 stack — are attracting major brands in so-called initial land offerings.
The appeal of m-worlds is that they pursue multiple monetisation models as they seek to build their virtual-asset economies. These include both traditional approaches, such as subscriptions, advertising, and in-app purchase models, and newer, metaverse-specific methodologies, including initial asset offerings, metaverse agencies, and advertising using metaverse-generated data.
Web3 and virtual assets
This is all underpinned by the ability to create virtual assets in Web3. In the first iteration of the internet — Web 1.0 — users read and consumed digital content that publishers or others created. Web 2.0 allowed users to both create and consume content, but centralised networks continued to control its distribution. In Web3, users consume, create, and own content; the networks are decentralised, with blockchain technology replacing centralised intermediaries and providing the trust that enables both consumption and exchange.
Web3 is still at an early stage, but is already powering a vibrant virtual-asset economy that includes cryptocurrencies, NFTs, and smart contracts. There are already some 30 million NFT wallets, including one million active wallets.
Enter the metaverse
The metaverse market is still in its earliest stages, which means now is the best time for leaders to get to grips with where their business fits within it. Already the metaverse offers a wide range of commercial opportunity to companies across multiple industries.
Technology, media, and telecom companies, for instance, benefit directly by providing technological enablers, such as 5G, next-generation Wi-Fi or broadband networks, and new operating systems, app stores, and platforms to foster more content creation. Meanwhile, AR and VR tools are being actively explored and used in industries ranging from healthcare to industrial goods.
Companies should start by familiarising their organisations with the potential impact of the metaverse. To start with, it's important to do an assessment of how your business may be positively or negatively affected by the three biggest trends: the rise of m-worlds; improvements in AR, VR, and MR; and the expanding use of Web3 assets enabled by blockchain.
Companies can then choose areas of focus in the metaverse and potential use cases for their own efforts. Finally, they can decide whether to become part of building this new infrastructure; monetise content and virtual assets; create B2B or B2C content, or even inward-facing experiences such as customer showrooms, virtual conferences, and remote collaboration solutions; or attract relevant audiences, both existing customers and prospects of interest.
It's important to remember that as technologies mature, the development of new applications and use cases accelerates. Think about the short history of the internet itself, or mobile connectivity, or social media. The metaverse and the technologies driving its development are still young, but adolescence and full maturity may be only a few years away — and once it arrives, your business should be ready.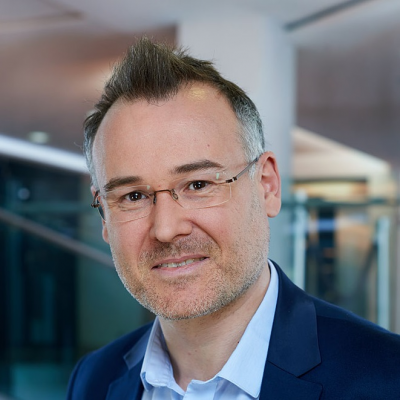 Related:
How the C-Suite can set the organisation up for metaverse success — Christian Kroll, managing director at Capgemini Invent UK, discusses how the CEO and C-Suite can ensure metaverse success for the organisation.
How the metaverse can transform banking — Rajashekara V. Maiya, vice-president, global head, business consulting – Finacle at Infosys, discusses how the metaverse is set to transform the banking sector.