This statement is part two of a series on North Korea conducted by Insikt Group. Part 1 was entitled "North Korea Is Not Crazy," and revealed that North Korean cyber actors are not crazy or irrational: they just have a wider operational scope than most other intelligence services.
This part, is a richer analysis via Insikt Group's intelligence partner, Team Cymru, and it produces a comprehensive study revealing unique insights into how North Korean leadership and ruling elite use the internet and what that can tell the rest of the world about their plans and intentions.
>See also: North Korea implicated in WannaCry ransomware attack – NSA
The analysis demonstrates that the limited number of North Korean leaders and ruling elite with access to the internet are actively engaged in Western and popular social media, regularly read international news, use many of the same services such as video streaming and online gaming, and above all, are not disconnected from the world at large or the impact North Korea's actions have on the community of nations.
Attempts to isolate North Korean elite and leadership from the international community are failing. In fact, their internet activity is in many ways not that different from most Westerners.
The data set reviewed suggests that general internet activity in North Korea may not provide early warning of a strategic military action, contrary to conventional hypotheses. If there is a correlation between North Korean activity and missile tests, it is not telegraphed by leadership and ruling elite internet behaviour.
North Korea is not using territorial resources to conduct cyber operations and most North Korean state-sponsored activity is likely perpetrated from abroad, which presents an opportunity to apply asymmetric pressure on the Kim regime.
>See also: The government is 'watching' your online activity
This analysis, together with part one of Insikt Group's blog series, demonstrates that there are likely other regime pressure points, and as a result, other tools, techniques, and partners that could be explored toward a path for North Korean denuclearisation.
North Korea's mobility
South Korean media assesses that there may be as many as 4 million mobile devices in North Korea. So while mobile devices are widespread in North Korea, the vast majority of North Koreans do not have access to the internet.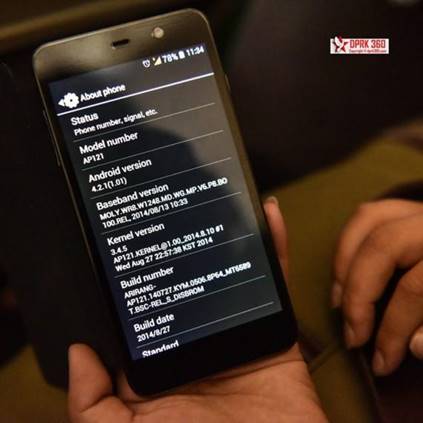 Mobile devices sold to ordinary North Koreans are enabled with minimal 3G services, including voice, text messaging, and picture/video messaging, and are restricted to operating only on North Korea's domestic provider network, Koryolink.
>See also: US internet privacy law repealed
A small minority of users, such as university students, scientists, and select government officials, are allowed access to North Korea's domestic, state-run intranet via common-use computers at universities and internet cafes. Slate described the domestic intranet this way:
"The network, called Kwangmyong, currently connects libraries, universities, and government departments and is slowly making its way into homes of better-off citizens. It houses a number of domestic websites, an online learning system, and email. The sites themselves aren't much to get excited about: They belong to the national news service, universities, government IT service centres, and a handful of other official organisations. There's also apparently a cooking site with recipes for Korean dishes."
The UK's largest conference for tech leadership, Tech Leaders Summit, returns on 14 September with 40+ top execs signed up to speak about the challenges and opportunities surrounding the most disruptive innovations facing the enterprise today. Secure your place at this prestigious summit by registering here