In the era of disruption, the largest, incumbent organisations need to innovate and take advantage of the growing global partner ecosystem.
Instead of running away from the innovators, the traditional enterprise must turn and fight, by taking advantage of the different technologies in the marketplace.
In one way, this can be achieved by building out a solid technology or IT team, whose work is stitched into the fabric of the business. But, every business needs a partner — it's unwise to go it alone, especially if you're not an expert in a specific field.
Below, Information Age identifies in three parts, three Silicon Valley AI startups that can help your business seize the advantage of technology and avoid disruption in the digital era. The third and final company is Petuum.
Information Age identifies the top tech startups in the UK by sector

What are the top tech startups in the UK? Across sectors, this list hopes to shine a light on the country's growing tech scene ⁠— the heartbeat of the economy. Read here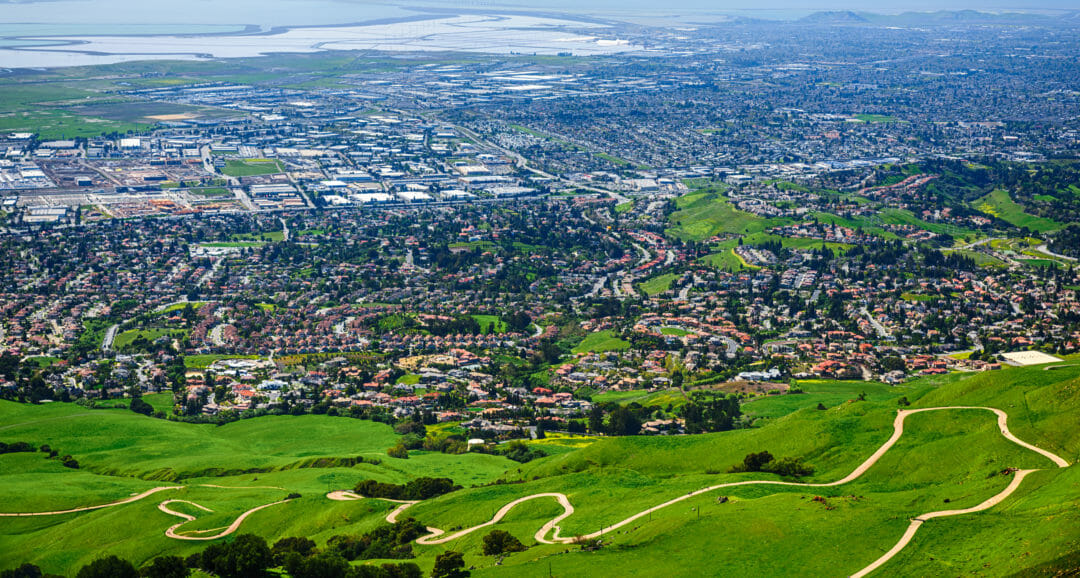 3. Industrialising AI technology
AI is insanely hard; 85% of AI projects fail and there are only 300,000 AI engineers worldwide, despite millions being needed — there is a huge AI-talent shortfall. But, the technology has the potential to add between $3.5 and $5.8 trillion to the global economy.
How can organisations and industries tap into this potential and industrialise AI technology?
Petuum is a solution that accelerates and simplifies AI solutions so your enterprise can deploy it easily and maintain it effortlessly. It's not necessarily a Silicon Valley AI startup either, but more of a scaleup.
The company's CTO and co-founder, Qirong Ho, provided two industry use cases, where AI could help improve operations, but is hindered by the complex work environment.
1. Industry 4.0 and cement production
The cement production industry involves heavy assets and is incredibly complex. The first stage of cement production is the raw materials preparation — this is difficult to manage, because fine controls have to be adjusted every hour, every day, 24/7. There is a lot at stake, because downtime in this type of industry is very costly, it must be done safely, but it is a mission critical process). On top of this, the aim is to constantly improve efficiency and cut emission — the operational upside manufacturing wants to aim for. So, what does it take to optimise the mission-critical process of cement production in a safe environment that's constantly improving? "A standardised AI operating process is needed," answered Ho.
"AI is really good at simultaneous prediction and control," he continued. "It's used to analyse lots of raw and complex data. The cement production industry, however, is an imperfect environment and the digitisation effort has a lot of issues, which AI has to accommodate. This requires inter-operation between diverse systems."
It's not simple to apply AI to mission critical infrastructure (large scale manufacturing) — AI engineering discipline is needed to scale up with this complexity
2. AI in healthcare
The picture of a patient is made up of different datasets, which are of the highest value. And there are many AI use cases that can be applied in this industry. Ho pointed to one: "AI could be used to automatically fill out a report based on an x-ray image. This would then be checked, verified and signed off by the doctor, potentially saving 1/3 of his or her's day," he said. This type of solution doesn't replace doctors, it's about information automation and increases the number of patients that can be seen.
But, making an AI solution that does just this one use case is complex.
Artificial Intelligence: The fourth industrial revolution

Alan Crameri, CTO, Barrachd explains that the rise of artificial intelligence will lead to the fourth industrial revolution. Read here
Standardise AI
Usually AI models have many stages, but they are put together in a pipeline which means there has be some form of engineering process; managing AI infrastructure in a flexible manner requires proper software and engineering support. The benefits are obvious, but as seen above the complexity of taking an AI idea into production, scaling it out, while solving the AI talent shortage, is a challenge. Big industries need a partner.
"At Petuum there are 180 employees and 1/6th of them have PHDs in AI," said Ho. The company's other founder, Dr. Eric Xing, is also ranked the top CS/AI researcher in the world — it's a good position to be in if their aim is to enable organisations to own, build and become informed users of their AI solutions, without relying on expensive talent.
There have been results. Going back to the first case study, Petuum helped add significant value to CEMEX, a global building materials company.
"Petuum Industrial AI Autopilot helped us achieve something we didn't think was possible at this time," commented Rodrigo Quintero, operations digital technologies manager at CEMEX. "We expect our yield improvements and energy savings to be up to 7%, from the connected AI-based autopilots, which is game changing for our industry. Additionally, this is a giant step in digital transformation towards safe, highly standardised operations, that will help us strengthen our high-quality products portfolio while also ensuring we meet our operational and sustainability goals, and minimise costs."
At the time, Xing said: "Our collaboration with CEMEX has allowed us to demonstrate that resource and skill-intensive advanced AI technologies, previously used to address complex problems only in limited settings, can now achieve tangible business impact in a wide range of real-world industrial environments. We are able to achieve new levels of automation, accelerating the journey to industry 4.0. Our vision is to bring AI benefits to a wide range of businesses in a highly cost-effective and fast manner, solving challenges that can't be addressed by traditional techniques."
Industrial AI at scale enables manufacturing enterprises to augment an operator's decision-making process with their ability to predict, prescribe and supervise-steer assets and processes
"We're trying to go from a process where AI is handcrafted on an assembly line, to one where the process is repeatable across different industries, such as manufacturing, healthcare, automotive and retail," said Ho. "We want to provide a worry-free managed AI infrastructure, cutting-edge reusable AI components and powerful AI products that are ready to deploy."
The aim is to enable enterprises to take ideas into production at scale with rich AI/ML capabilities, data operations and training — solving the problem of standardising AI — by turning it into an engineering process.