As Verifone's president of Europe and a member of Verifone's management committee, what are your responsibilities?
I'm responsible for strategy and product services and profit and loss (P&L) for Europe and Russia.
I oversee 2,200 people across Europe in every single function, whether it's sales, marketing, development, systems, data centres, operational support or customer services.
I'm responsible for the running of that, and of course the business. We've been able to grow the business year-on-year over the past two years that I've been here.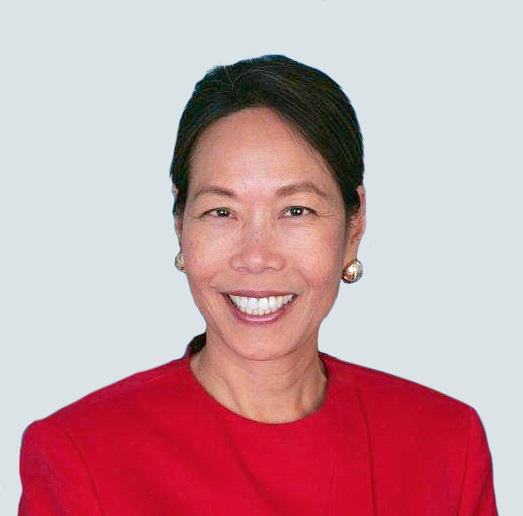 How has the point-of-sale industry changed?
The industry is going through this massive transformation, and a lot of people will focus on how exciting digital is, but I think one of the most important things, which Verifone has, is a great physical presence in the territories we serve.
Being present, with the virtual world, is critically important.
>See also: Protecting against the threat of point-of-sale malware
It's still an industry dominated by two players, Verifone and Ingenico.
But it's morphing rapidly from, as an example, Nokia to the smartphone. It's moving into much more powerful endpoints that are connected to cloud- based services.
That's what it's morphing into, and we're actually very well positioned for that, and already doing that across all of Europe. 53% of our revenue in Europe is what we call service-based.
We started with using a physical box. When you go into a shop, a theatre or a train station, you can pay with your chip-and-pin card or swipe at the counter. We started out in the physical world in terms of card acceptance machines, for debit and credit cards, and we now have 27 million of them in 150 countries.
That's where our foundation was when we started 30 years ago.
We have extended beyond just accepting cards, whether it's a loyalty or chip-and-pin, to accepting all sorts of alternative payments, like Apple Pay, Google Wallet, Samsung Pay and many other forms.
We've introduced biometrics in some countries as well.
In fact, we've just signed a partnership agreement with Danske Bank to ensure MobilePay can be used in payment terminals in most of the Nordic region, making contactless payments easier for shops and customers alike.
MobilePay has been a terrific success in the region, and Danes have accepted the mobile payment app so widely that it has become the common standard for almost all mobile phone users.
Can you tell us more about that?
Yes, Danske Bank created this product that started out as a person-to-person payment platform – a payment capability using a mobile phone – and we found a way to use that same payment app at the point of sale.
So when you're in the store, to tap and pay, it's incredibly hard to do but we broke the code on that about January of this year. That's a great example of how we're taking the payments on a virtual card in a phone, or virtual bank account in a phone, and enabling that at the point of sale.
>See also: How to put mobility at the heart of customer experience
From this month, consumers can use the MobilePay app at Verifone payment terminals that have been prepared for contactless mobile payments. Verifone is the largest enabler of cashless payments in the Nordic countries, with some 400,000 payment terminals installed and a market share of 60%. The new partnership supports the continuing growth of MobilePay in Denmark, Norway and Finland.
Since joining Verifone, what innovative strategies have you instigated, and what's in the pipeline?
Among the good things I'm bringing to the table are some of the benefits I've had from my past experience at IBM, in terms of both innovation and bringing solutions.
I would say my biggest contribution is helping the team take all of the brilliant work that's been germinating in each area, whether it's in the Nordics, which is highly digitally sophisticated, or in Palo Alto, and figuring out how to bring that to scale.
The other thing that I bring as a personal philosophy is partnerships – working with the big and small clients to figure out effective partnerships that help us go to market quickly with innovation.
Unlike in the past, when I've actually been responsible for patents, I feel like I'm in an opportunity where we have many different innovations already in play, and what I'm doing is putting them together, more like a chef as opposed to creating a new ingredient.
What security and privacy challenges have you faced?
Well, the challenges we face are that it is an increasingly complex market, but that is why people are turning to us – in terms of us solving their security issues, because that's the foundation on which all this technology is built.
We have a lot of security requirements in every single country that are very specialised, in terms of both the hardware and the systems we provide.
What we're all seeing is that, because of security requirements getting more onerous, fewer and fewer organisations want to produce our service.
>See also: A retailer's guide to cyber security
As an example, P2PE (point-to-point encryption) is a new, stricter requirement that we were able to help merchants with, and clients like B&Q in Europe have worked with us to use P2P encryption capabilities so that they could be Payment Card Industry Data Security Standard (PCI DSS) compliant.
Essentially, what we're seeing is retail clients turning to us to solve that problem.
What future strategies are you implementing?
Linking payments to services will be a critical part. We're also extending those services into a user domain, an integrated point-of-sales system, which is called Verifone Carbon.
This is expanding our footprint and our importance with retailers.
Today, what we provide is a point-of-sale device but there's still an electronic cash register and there are all sorts of other components.
If you go to Starbucks, there are all sorts of machines there. What we've created is a sleek and smart – some call it sexy – really coolly designed integrated system that allows you to have both the capability to take cash and a point-of-sale-based ECR (electronic cash register) system.
It allows you to take inventory, and is portable with Bluetooth technology so it can be linked to the mobile phone as you walk into the store, showing you offers on your phone that you can redeem when you're at the checkout.
>See also: Why retailers should recruit a Chief Omnichannel Officer now
So there's a customer-facing side, while the server side has an iPad that can be lifted off and moved around the store. It can be used like a tablet, offering full portability to walk round the store and take payments from the aisles.
You can sit with clients and have a much more personal interactive experience.
Verifone Carbon is built in collaboration with Google and Intel, so it has super-fast processing capabilities and next-generation cherry tree technology, and it's built to give retailers access to an app warehouse.
It can procure many different types of services quickly. So it helps the merchant have everything in one, and it also helps enterprises because the cloud-based capabilities we've provided allow big acquirers or banks to procure services, and offer them to their merchants as a service offering, for merchants to subscribe to as they wish.
It's built on an open technology, which makes it very easy for developers to create apps. This is a key focus area for Verifone going forward.
Related Topics