Recent analysis found that due to the impact of the current crisis, the cloud market is expected to grow from $233 billion in 2019 to $295 billion by 2021 — this has pushed companies to prioritise cloud innovation, but any rapid push to innovate requires a delicate balance between speed and control.
Cloud migration has accelerated in the current landscape with 56% of executives agreeing that cloud migration has become an "absolute necessity".
In this Q&A, Nakisa CTO — Faraz Ahmed — and Planful CTO — Sanjay Vyas — discuss the right balance between speed and security when accelerating cloud migration, while providing their CTO tips on delivering cloud innovation.
They also discuss how organisations can prioritise which business operations should be migrated first.
1. How has Covid-19 impacted organisational cloud adoption?
Faraz Ahmed: COVID-19 has had varying levels of effect on cloud adoption depending on industry. Airlines, hotels and restaurants have been forced to completely reinvent themselves. Part of this process will require them to rethink their business model, which will include cloud as a main driver for future success.
Travel, Healthcare and Automotive industries will have to persevere through COVID-19 and these industries may not focus on cloud adoption as much as sheer survival. Once the demand/need goes back to normal it will be business as usual for them.
Online retail, food delivery and streaming media companies will benefit tremendously due to increased demand. In order to keep up and make operations run smoothly, they'll be forced to invest in cloud applications quickly.
Banking, Agriculture and Goods transportation industries are least impacted by COVID-19. These companies will not change their existing cloud adoption plans because of COVID-19.
Sanjay Vyas: COVID-19 has absolutely accelerated cloud adoption. With the shift to remote work, many organisations realised that if they had invested more heavily in cloud technologies they would be in a much better place. If people were on the fence before, they have realized they can no longer delay. The pandemic has created a necessary forcing function for companies to modernise through cloud software automation.
It's time to think differently about how to develop cloud computing talent

As businesses across the world become more reliant on the cloud, how can they upskill their workforce and develop cloud computing talent effectively? Read here
2. As companies rush to adopt the cloud, how can they strike a balance between speed and control? Why is this important?
Faraz Ahmed: Companies rushing towards cloud adoption should have some sensors and KPIs to throttle their speed. These sensors will allow process owners to slow down or speed up to allow for successful cloud adoption. There are three key areas that should be considered while running cloud adoption projects:
1. Data: Most cloud adoptions justify themselves by providing value via AI. More than 60% of executives cite lack of data quality as a significant barrier to creating value. Reduction in data quality can also lead to prolonged projects and business process impairment. Maintaining data integrity during the transition is a must.
2. Loss/gain of functionality: Another benefit of cloud migration is "More Functionality" — but moving to cloud also means losing some functionality. Businesses should closely monitor the loss in functionality so that their user base is educated and enabled to continue their work using alternate capabilities in cloud systems.
3. Organisation boundaries: Cloud stretches the organisation boundaries and the surface area of an organisation's digital resources increases. Businesses should spend time understanding any changes in security, access control and information access methods to avoid surprises when running their business on cloud.
Sanjay Vyas: Companies no longer have to choose between speed and control. All of this can be achieved through cloud adoption. By shifting to the cloud, organisations have better controls in place and de-risk employees who are now working from home by removing legacy applications and spreadsheets from their laptops and sharing proprietary information via email.
We've seen companies mid-pandemic move from legacy processes and seamlessly integrate cloud financial planning in under 30 days and they've been able to do this while gaining control of critical information that was previously stuck in silos.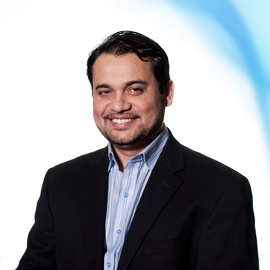 3. Can you provide your best practice tips for driving cloud innovation and avoiding disruption?
Faraz Ahmed: Cloud can offer huge value. Once companies realise that value, it's natural to jump to implementation fast. Planning is an essential aspect of cloud migration. I recommend spending 30% of cloud migration time in planning. This will ensure the process is smooth and without error.
Additionally, the users' voice is very important in the process. At the end of the day your employees will be the ones using that new cloud system or process. Spend time in their enablement and training of any new cloud technology.
Without our workforce enabled and trained, cloud migration can cause big disruptions. Change management can make the difference between simply migrating and adding tangible value.
Sanjay Vyas: Organisations should start now. Make sure to develop and leverage an internal requirements matrix of what you are looking for. Be very clear about what you want and need from a particular cloud solution. Stack rank key priorities and progressively implement towards the long-term vision. Ask any vendor: How are things audited? Do they comply with privacy regulations such as GDPR? What technical support do they offer? Get a full picture of what the commitment is by the vendor. Deployments that are measured in quarters are too slow, companies need to think about how they can take advantage of the speed and control of cloud deployments and use an agile approach to incrementally transform.
An important element to consider is the vendor's application user rate and the holistic usability of any cloud applications. One of the most important things is usability and adaptability. Will this be easily adaptable to fit your company's needs? Look at their roadmap and past innovations to get a better sense of their ability to push on innovation and support the ever-changing needs of various businesses. This will give you a better sense of their ability to adapt to the changing needs of your company.
Start a dialogue with vendors about how you need to demonstrate results quickly. Many vendors promise deliverability, yet take months to ramp up and implement. Not all vendors need months to deliver value and can get companies up and running in a matter of weeks. Make a plan and set clear milestones to get implementation done quickly. This may mean investing in some sort of jumpstart program but rapid time to value is important.
Finally, listen to what you're hearing from other technology professionals and industry analysts. Be sure to review analyst reports to understand solutions more deeply. Consulting with others can help address any questions or considerations.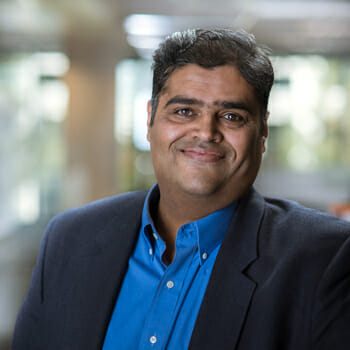 4. What business operations should be prioritised?
Faraz Ahmed: Cloud without software is very hard to imagine — and a company's software is the responsibility of IT. Priority should be given to systems that can alleviate the burden on IT and allow them to do more for the organisation. Financial systems, recruiting systems, CRM systems and office productivity software should be targeted first. Then more process intensive systems like supply chain systems, internal approval/workflow processes and reporting systems should be targeted for cloud migration.
Sanjay Vyas: Every organisation will have different priorities based on their current maturity levels of cloud adoption. Accelerating back office transformation is critical and the first step for many should be financial planning.
As the pandemic became a global issue, it was obvious that financial plans were thrown away and companies needed to quickly investigate a range of new scenarios to inform critical planning and decision making that impacted the bottom line.
As companies grapple with a shifting landscape, it's critical that organisations provide dynamic collaboration around financial data and for it to be easily accessible for finance leaders and budget owners, no matter where they are located.