Jan Teichmann is the senior data scientist at ZPG, which empowers smarter property and household decisions. On 23 May 2019, he will take part in a panel discussion at Information Age's Data Leadership Summit, where he will help discuss how to recruit and empower data scientists.
Today, he provides us with some insight on this topic.
But first, a little background.
Teichmann leads the data science team at Zoopla, the digital property platform part of ZPG.
Zoopla created its data science team a little over a year ago. It's taken time, but now the  team uses uses a wide variety of data sources such as clickstream data and property market data to enrich Zoopla's offerings.
"It's about understanding areas, geographic data, school data, crime data (etcetera) to build new innovative solutions and products for consumers, but also for the estate agents," says Teichmann.
That's the B2B side of the business, and how the platform makes money: building products which support agents to sell or rent properties.
"One of the main ways we add value for our estate agent clients is through smarter lead generation," explains Teichmann.
To succeed in this, Zoopla needed data scientists. But, where to start?
Data scientist job description: the skills required, the frustrations and how to flourish

Data scientists are in high demand, as companies look to take advantage of their data. But what exactly does the role entail? Read here
Data science: the beginning
The data science field didn't come out of nowhere. It was born out of statistics. When statistics were integrated into enterprise database systems it was called data mining. And then, when this was applied to big data and the advancement of technology, the field of data science and machine learning established itself.
Data scientist recruitment
The recruitment side of data science is a challenge because there's a lot more demand for talented and experienced data scientists than there is supply.
At the moment, data science is very much an emerging area in business. "It's still an innovation subject," confirms Teichmann. This means there are very few experienced 'unicorns', as data scientists are sometimes referred to.
"This is hopefully going to change in the next five to 10 years with increasing business conformity and with universities now running data science programmes," says Teichmann.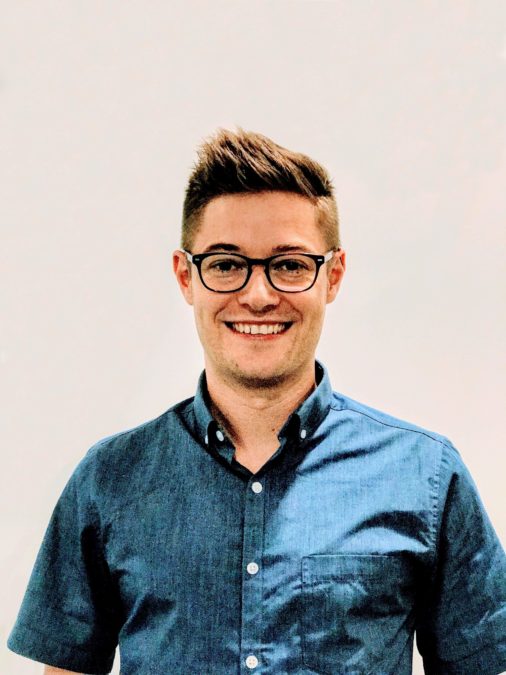 Company culture: hindering data science?
In January, Gartner said that 80% of analytics insights will not deliver business outcomes through 2022 and 80% of AI projects will "remain alchemy, run by wizards" through 2020.
This tells us that companies are struggling with applying data science and making it a commercial success, in particular.
This is because there's not just one problem, there are many.
"Where do you even start," asks Teichmann? "Data science is not essential to the survival of operations of the company. It's a new way of doing things and it's a very promising way of tapping into new value, which you can't with traditional methods. But it is not required to deliver a product strategy or anything like that."
A culture change is needed — an overarching data transformation of a business. This requires finding the product owners and the engineering leadership and getting them to think this new way and accept risk taking.
Data science is basically just experimentation in production — there are risks which come with that.
"You need to change the mindset of people to try something new, take that risk of we have never done this before, we don't even know how this data science model should go into production, and not be scared by that, just see it as an opportunity. And that's a different way of thinking, and a culture challenge," champions Teichmann.
Leadership is not the problem with changing company culture, according to Teichmann. They're usually "quite excited" about it and see it "as the big opportunity it is", he says.
The main challenge comes with from the middle management. They're motivated by meeting their targets, so there's a natural risk aversion. "You have to break through that and get these people to take that risk of addressing a problem or building a product, not in the traditional way, but with data science in the loop.
"You can't force or achieve this over night; it's a long process of building relationships, trust, and educating people about the opportunities and the real risk of data science."
A deep look into artificial intelligence, machine learning and data science

Derek Lin, chief data scientist at Exabeam, provides his insights into artificial intelligence, machine learning, data science, cyber security and more. Read here
Empowering data scientists
The people who make up data science teams are "driven by curiosity, they love to play with new technology and they love challenges," explains Teichmann. "These people are not so much motivated by money or brand, they're motivated by the opportunity and the challenge you can offer them."
So, if an organisation wants to recruit experienced data scientists, they need to make sure that what they have to offer is interesting, innovative and something that can actually attract data scientists. "Don't expect them to build KPI dashboards."
Of equal important to making data science a success is a companies data infrastructure and the right technical support. The challenges of bringing data science to production are the topic of his presentation at the Data Leadership summit.
Businesses will learn this as they get more comfortable with data science as the discipline matures. As Teichmann alludes to, it's very similar to what happened with analytics. "The entire landscape and hiring strategy will change," as organisations get more familiar with the fledgling space.