With COP26, the climate change conference organised by the United Nations, coming up this year, the matter of global sustainability is rising up the agenda among organisations. Discussions on how tech and innovation can lend itself towards this endeavour, as well as how policy makers can go about introducing regulation relating to mitigating the climate crisis, are being had around the world — but there is more work to be done.
The second part of this year's Responsible Tech Series looked at how businesses can adopt a sustainable business model, the complex relationship between technology and our environment, and assessed the role of innovation in protecting the planet.
Related: Coverage of part one of the 2021 Responsible Tech Series can be found here.
Delivered in partnership with sponsors Clifford Chance and OneTrust, the event was kicked off by hosts Jenna Kelly, senior conference producer at Bonhill Group, and Chuck Nice, stand up comedian and founder of the Shhh, It's Real! climate campaign.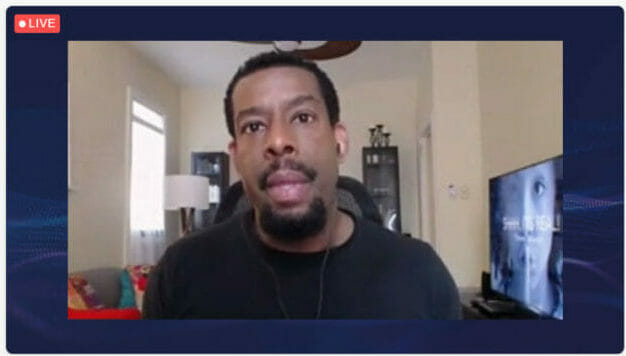 Nice opened proceedings by stating that there's a lot of background noise regarding discussions about the climate crisis, but not enough public consciousness: "We need to push policy makers, and there are two ways in which we should do this: through public pressure; and pressure from businesses, those responsible for commerce.
"Answers can happen, when people in power make it their business to action solutions."
Owning the climate transition
Aina Abiodun, co-founder of Salt, delivered a keynote on how individuals, organisations and communities can get more engaged about alleviating sustainability issues. While a lack of action among governments can allow pessimism to set in, Abiodun's talk encouraged attendees to take ownership of the climate transition, and identified how this could be achieved.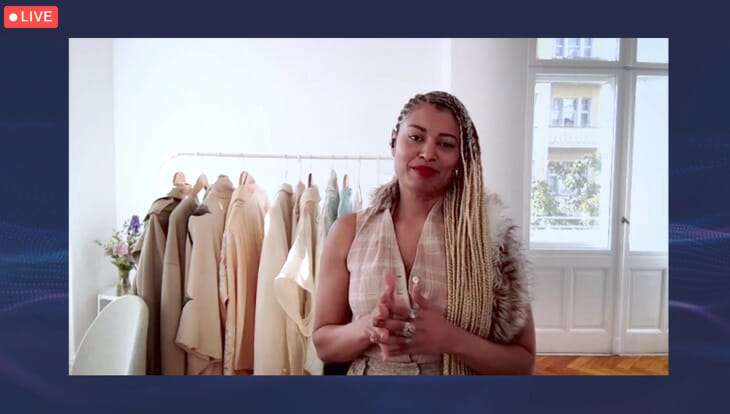 The climate-focused financial services founder raised the point that while 'doing nothing' can mean burying your head in the sand, "there's an insidious way of doing nothing, and that is magical thinking".
This, Abiodun explained, means introducing ideas of black boxes that can return conditions to what they once were. Carbon capture technology was referred to as an example: "Carbon capture is currently unproven," she said, "and while we need to continue moving in this direction, it won't solve all of our problems."
Abiodun referred to an evolutionary trait still seen in humans, in that people aren't motivated to take action "unless a bear is chasing us", which explains the need to turn abstract concepts and magical thinking into concrete initiatives.
Coming from a financial perspective, she went on to talk through how an average sized pension pot can save 19 tonnes of carbon annually by making greener life choices, while someone with a pension of at least £100,000 can save up to 64 tonnes of carbon — according to research from Make My Money Matter.
Driving an electric car, according to the research, can leverage 20 times the power of an average pension to combat the climate crisis, while switching to a renewable energy provider and adopting a vegan diet can leverage 40 times and 57 times respectively.
But for those who may not be motivated by this, Abiodun explained the reality of climate risk in investing, identifying three kinds of risk:
Physical risks: Acute impacts such as natural disasters or asset damages, and chronic impacts such as rising temperatures on labour or agricultural productivity.
Transition risks: Policy shifts such as carbon pricing and fuel subsidies, and technology impacts such as renewable energy and green hydrogen initiatives.
Market risks: Why, how much, and over what period of time will markets price in physical and transition risks? Additionally, there is the risk of sentiment shock: whether climate shock could cause significant overreaction in the market.
"The mission is clear," Abiodun concluded. "Renewable energy needs to be scaled quickly, and the private sector particularly needs to leverage its power for a zero carbon future."
The biggest trends in tech sustainability

This article will explore the biggest sustainability trends that are occurring in the tech sector. Read here
COP26 and the path to 2030
Closing off the second part of the Responsible Tech Series this year, was a panel session, discussing what needs to come out of the upcoming COP26 conference, what the next decade has in store for the fight against the climate crisis, and bridging the gap between start-ups and corporations.
Moderated by Tanya Woods, chief impact officer at Project K(IN)D, the discussion featured insights from: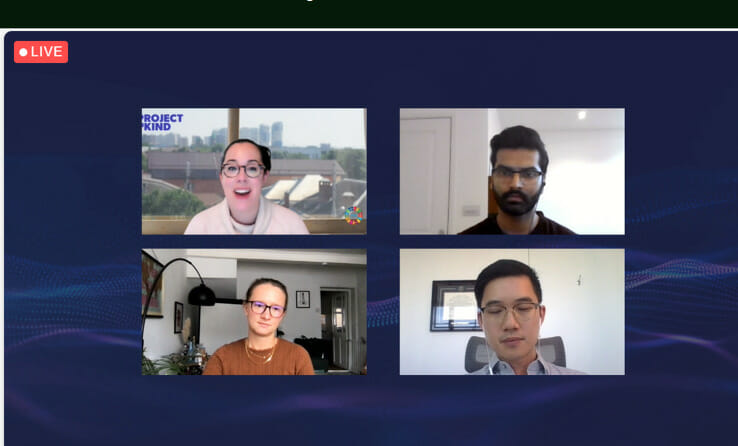 In her introduction, Woods stated: "We've been talking about climate for decades, with scientists providing data, and now we have political leaders coming together at an urgent moment."
Possible results of COP26
Firstly, the discussion explored the impacts that talks during COP26 could have on sustainability efforts across the world.
Yeoh referred to the four objectives that have been established (securing net-zero by the mid-century; adaptability for communities and habitats; mobilisation of finance; and collaboration to finalise the Paris Playbook and accelerate action), stating: "Article 6, addressing emission standards and making double counting forbidden, is to be discussed. The talks that come out of this need to become the backbone."
Joshi, meanwhile, expressed belief that both raising ambitions globally, and reducing climate anxiety will be prominent talking points, and that "there is a fine line" between the two.
"One thing to hope for is more guidance," commented Oberheide. "This means more hand-on commitments, and results that can translate into regulation."
The reality of the climate crisis
According to research, while carbon emissions dropped during the pandemic, this didn't go down to the 7% that's found to be needed to make true progress — and post-pandemic, this is now rising again, meaning the need for more action still.
"We need to be more ambitious, and we need to build cities to be more resilient," said Yeoh. "COVID has brought a reset in thinking: $17 billion was invested in ESG in 2020, but solutions need science and tech, as well as being an enterprise solution.
"It's up to governments to bring in regulation, and organisations need to stop greenwashing."
According to the sustainability advisory firm founder, Europe have been two to three years ahead of the US when it comes to sustainability intiatives aided by tech, with many stakeholders in the US still unaware of how much tech has progressed.
"This is a risk," said Yeoh. "More questions need to be asked, so that ambitions can be increased."
Challenges to overcome
When it comes to the challenges that organisations globally need to overcome to effectively combat the climate crisis and increase sustainability, Oberheide believes that varying maturity levels are a prominent factor: "A small percentage of companies have targets, while many are struggling.
"You can't just have one department taking responsibility: this needs to be embedded into every business decision, and frameworks need to be communicated across the organisation."
When it comes to advising clients on increasing ESG efforts at Clifford Chance, Joshi has found that "companies will look at government policies and check whether they have a seat at the table".
He continued: "Policy makers need to work with big tech to translate goals into practice. Pulse checks we've carried out have revealed the question: why is there this much political uncertainty, and not enough industry discussions? Climate change needs a more globally coordinated response."
In closing, it was said that more dialogue, education among people of all ages and backgrounds, and innovative action on the part of governments, organisations and tech working together, will all go a long way in battling the climate crisis globally, and increasing sustainability.