Organisations are changing, they're moving from physical things to a digital world, which has seen an explosion in technical roles and technology itself come to the forefront of business strategy. But, how can the largest end user organisations, steeped in legacy, embrace this new world? They need a partner.
"At Salesforce, we're working at the forefront of helping our customers with their digital transformation journey, both for their employees and for their customers," explained Helen Kelisky, vice president, Cloud Sales at Salesforce UKI and Women in IT Awards London judge.
A story of digital transformation: Accenture assists Carlsberg in cloud transition

'That calls for a Carlsberg'. In 2011, the Danish brewer underwent a brand, or at least slogan, transformation. Now, it's undergoing a company-wide digital transformation. Read here
Embracing digital transformation
The Fourth Industrial Revolution has brought about an incredible wave of innovation in technology that is radically transforming businesses and customer expectations. Indeed, the majority of consumers today are more concerned with customer experience than they are about the product or service they're buying, which represents a huge shift from five years ago.
Today, every company is going through a digital transformation as they try to capitalise on new technology to address these changing expectations.
Salesforce's role in digital transformation
Many of Salesforce's customers are global leaders in their industry and as a result, they are working with mature technologies like the cloud, and newer technologies, such as IoT and AI.
"They're using augmented intelligence to transform their relationship with customers by delivering a more personalised experience," she continued.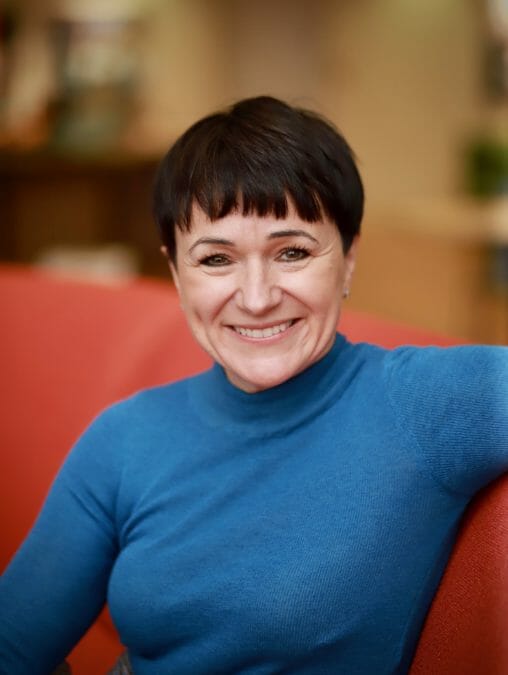 Customer case studies
Kelisky then went on to outline two customer case studies.
1. Sweaty Betty
Sweaty Betty has used Salesforce Commerce Cloud as its e-commerce platform since 2018. The relationship has helped the retail company deliver unprecedented growth.
"But not only that," she said, "because they've been able to integrate Commerce Cloud with their backend systems (ERP and warehousing systems), it's enabled them to deliver an even better service to their customers.
"They are now notified when things are low in stock or going out of stock, which gives the consumer an extra dimension in their experience."
"This is an example of how we're able to deliver a simpler and better augmented service to our customers for their customers."
2. MoneySuperMarket
Using Salesforce, MoneySuperMarket have been able to fully personalise their marketing communications to their existing customers.
"The company used to send out high volumes of transactional emails," continued Kelisky. Today, they send 297 million fewer emails, but have managed to increase the click-through rate by 20% in the space of two years — this is because Marketing Cloud has enabled them to put their customer data to really good use, and create tailored campaigns and communications that driver greater engagement with customers.
"As well as that, a single repository of customer data, has improved operational efficiency by 20% across the organisation."
What is digital transformation in business: Everything you need to know

Kicking off Information Age's Digital Transformation month, we look at everything you need to know about what is digital transformation in business; the challenges, the technologies and above all, how to succeed. Read here
Defining success
Defining success is all about the customer as Kelisky confirmed: "We believe that our customer's success is our success and we believe that business transformation begins and ends with the customer.
"So much so that for 20 years we've put them at the centre of everything we do and have developed cutting edge technology around them."
The aim is to make things as simple as possible for our customers and their stakeholders too, that's what drives the company. "And, we achieve that with Salesforce Customer 360 which includes industry-leading apps spanning sales, service, marketing, commerce across every customer touchpoint" added Kelisky.
---
Industry-driven
Moving forward, Salesforce is looking to become much more industry-driven and industry-led.
"As we go into our new fiscal year, this is how we'll drive even more focus on the customer and stay committed to their success" she concluded.
---