Vandana Singal, director, solution consulting at Pimcore Global Services (a Happiest Minds company), discusses the importance of digital transformation for consumer packaged goods (CPG) companies
It has been a time of revelation for the CPG industry and consumers. Just as panic buying for items like thermometers, toilet paper, bottled water, and hand sanitiser exposed a side we didn't know, who would have thought that retail and CPG companies would lead the change and deliver on customer expectations? After all, as a McKinsey's industry study reports, 40% of CPG firms with digital and analytics investments have gained returns just above the cost of capital.
With the onslaught of the pandemic, the digital transformation curve in retail and CPG segments began to register an epic climb. From $500 million in 2021, CPG manufacturers are set to increase their data and analytics services spending to $4 billion by 2030. The floodgates opened as retail and CPG firms quickly adapted to consumer sentiment, digitalisation, online ordering, and new delivery methods like buy-online-pickup-in-store (BOPIS) and curbside pickups.
While the two industries became the first responders in the pandemic, their legacy systems, processes, and capabilities have time and again hindered their opportunity to keep on reinventing and reimagining themselves. So, as CEOs of prominent CPG companies acknowledge the need to embrace and operate from a higher sense of purpose, often their organisations report a lack of skilled resources, out-of-date software models, and inadequate IT infrastructure. Undoubtedly, digitalisation has given them the courage to surge ahead in the uncharted future, but there is work to do: especially linking clear strategic vision to their actions.
With this in mind, here's why digital transformation must occupy the centre in the future strategy of CPG companies.
Leading with a purpose
The pandemic revealed compulsions to shop in sustainable ways. Rather than wait for governments to make big-step changes, consumers promote retailers that help them 'shop for values'. Along with organic products, fair trade, conscious commerce, and recyclables going up, retailers and CPGs scrutinise the brands allowed on their platforms.
A case in point is the online marketplace for premium sustainable goods – Hive. CPG ecopreneurs understand how aligning their business models to current thinking (around conscious commerce) relies heavily on data and analytics practices. In 2022, the critical CPG metrics of productivity, agility, speed to market, and customisation will see a new entrant — purpose. From operations to product design, the brand purpose for CPGs must be embedded into the end-to-end business.
Redefining customer value
A clutch of consumer trends emerged in late 2021. Millennial spending rocketed; social media made for the new shopping window as omnichannel spending rose; loyalty shake-ups escalated for retailers that reported stockouts; and consumers renewed engagement in out-of-home activities.
CPG and retails brands experienced intense growth during the pandemic (more absolute growth in 2020 than in the four years of 2016 to 2019) because CPG companies and retailers managed the supply chain disruptions and the unprecedented demand volatility. However, for CPGs to locate the new epicentres of consumption, they must realise the pandemic-triggered gravity shifts — namely, lifestyle shifts; work and leisure at home; relocation to non-urban spaces; and overall reduction to in-store shopping. Ultimately, customer value insights will fuel hyper-personalised product innovations.
Forever adapting to the next normal
The COVID-19 pandemic may have changed the CPG industry forever. The maelstrom forces of relevancy, safety, and affordability have meant that retailers must keep adapting to a continually new normal. Affordable health, hygienic, and organic commodities are commanding premiums, but the rules of establishing and reinforcing trust are changing. Brands with expert communication that focus on no-frills, unprejudiced compassion, and sharper value proposition messaging are maintaining the perception of quality.
What will 2022 and beyond look like? Going from responding to the pandemic, to recovering and navigating forward means management of several priorities simultaneously — tracking changing consumer preferences; identifying growth micro-pockets; adjusting to shifting commercial strategies; and finally embracing technology that makes them more agile to pursue opportunities.
Heavy focus on analytics
Contours of the next normal for CPG companies entail a consumer-centric, analytics-driven, comprehensive approach that increases top-line growth. The reality can, however, be disturbing. Consider a $3 billion+ organisation with over 30,000 products that still uses 100% manual, paper-based data management. This is thankfully changing.
On average, CPG companies reported an 8% increase in technology budgets over the past three years. The focus is clear: the shift from 'passively digital' and 'exploring digital', to 'actively digital.' CPG companies embrace predictable analytics and allied technologies building on cohesive data management platforms. For instance, Teamcore, an AI-based startup, uses machine learning to power intelligent workflow automation that tells CPGs and retailers why products aren't selling and what they can do about it fast.
Customer service reigns supreme
A study details the four business models shaping the future of digital commerce: sharing; personalisation; replenishment; and service. Regardless of the model, the striking fact for retailers and CPGs remains the emphasis on customer service.
As CPG brands migrate to Direct-to-Consumer models (PepsiCo built an end-to-end D2C system – Snacks.com – in less than four weeks), customer service assumes higher significance. With more customers demanding customised relationships with brands, nurturing customer experience is a game-changer. Also, with the increasing volumes of cross-channel communications, CPGs and retailers must improve their customer service expertise. Be it email, chatbots, or social media, retailers and their customer service advisors must not only respond to all queries but do so with nuanced empathy in the COVID-affected environment.
Looking forward
In today's uncertain economy, even as CPG business leaders study regional impacts, customer bases, and segmental demands to firm up their growth strategies, the emphasis on digital transformation (investments and advances) will not wane. The coming months will throw up more success stories of data science meeting fast-changing consumer demands, how CPGs and retailers are leveraging automation for flawless execution, or even leaning on sales data analytics and machine learning algorithms to circumvent market volatility.
The revelation period for the CPGs and retailers is poised for some exciting twists and turns. Stay tuned!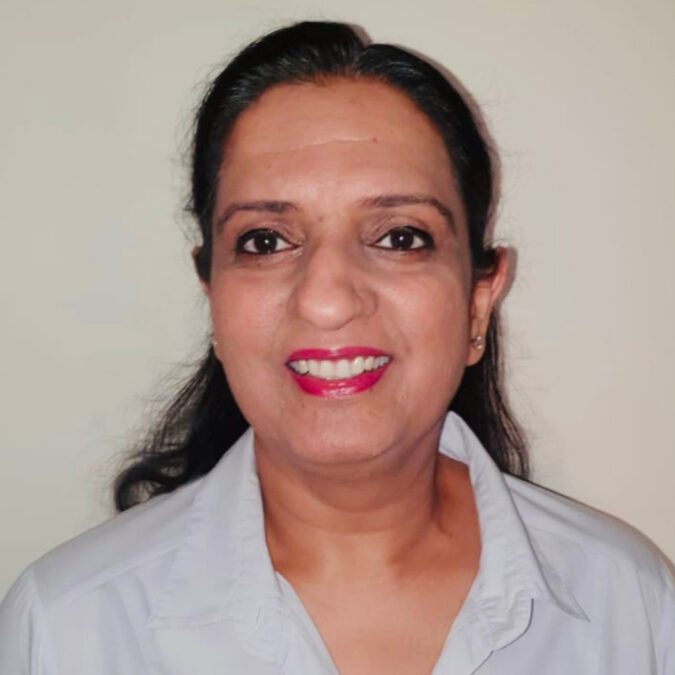 Related:
Retail in the metaverse: considerations for brands — Ben Wellman, brand program manager at OpSec Security, discusses what brands need to consider when it comes to retail in the metaverse.
WIT Interview: Jo Graham, CIO of Boohoo.com — Jo Graham, CIO of Boohoo.com and CIO of the Year at the 2022 Women in IT Awards UK, spoke to Information Age about the keys to success in her role, and promoting diversity, equity and inclusion in tech.