Consumer-driven data consumption, fuelled by the mobile and broadband services in IoT devices, which have soared and put unprecedented pressures on networks, could be among the telecom trends we could see in 2020.
Thanks to the introduction of GDPR, users, organisations and lawmakers alike have become increasingly concerned about privacy and the safety of their data and infrastructure.
The landscape has changed shape as telcos pushed into the OTT space and increased their user access capabilities as well as high-profile merger activity in the sector making headline news.
The industry has made great strides in 5G development. Huawei, for example, have been planning to roll out their offering of the network across the world, while in the UK, EE, O2, Vodaphone and 3 are delivering 5G in selected cities.
In 2020, expect to see some of these telecom trends continue to gain momentum, while fresh ones emerge and steer this industry in new directions. Specifically, here are three trends that will shape the next 12 months.
OTT and value-added services – AI exclusive
2019 is set to be another pivotal year for over-the-top (OTT) service growth, fuelled by streaming video and public demand for more non-linear media consumption.
However, with any boost in OTT adoption and consumption, further financial and infrastructure pressure will be placed on network operators.
Digital transformation in the telecom industry: What's driving it?

Digital transformation in the telecom industry is here, and those businesses that don't embrace this change will fizzle out of existence. Read here
With mainstream use of 5G on the horizon, 2020 is likely to see further efforts from telcos and other service providers to partner with and become primary OTT solution providers in their own right in order to bolster revenues, offset downward price pressures on last-mile connectivity and build customer loyalty.
Vaster 5G availability
Telcos around the world will look to offer 5G globally in 2020.
Across the industry, expect to see 1GB access move to 10GB and 10GB aggregation to 100GB in order to cope with 4G growth and to lay the groundwork for new 5G-bearing core networks.
The Age of 5G: what to expect with next-generation wireless

Lindsay Notwell, Senior Vice President of 5G Strategy at Cradlepoint, explains to Information Age the impact of the Age of 5G. Read here
There will also be increased interest in 5G research and development emerging from other industries outside the traditional telco market, including in energy, agribusiness and transportation, who all see the vast potential 5G technology presents to revolutionise the way they can deliver their goods and services.
Fuelled by consumer and business demand, carriers and governments alike are pushing the deployment forward with the ambitious goal of rolling out 5G networks more widely.
Security
It felt like not a week went by in 2019 when there wasn't news of a data breach or a network being compromised. Notably, Sprint's customer data was hacked twice within the past year, one of which infiltrated Boost Mobile customer pin numbers, the other being a hack into Samsung's 'add a line' website.
Breaches like these have made network operators and telcos realise that they need to protect more than just the data being transferred over their systems.
As networks become increasingly software-defined their infrastructure is as vulnerable to attacks as the bits and bytes sent through the network.
In 2020, holistic network security will become more important than ever and expect to see encryption transition from a niche play to a more pervasive technology.
MATRIXX Software: "The brains behind the digital transformation shift in the telecom industry"

The telecommunications industry has a range of problems that it needs solved, if it is to stay at the forefront of digital transformation. Read here
EU legislation such as the GDPR has been a significant driver behind broader adoption of encryption across networks.
This year, the data demand landscape will continue to change and with it, the underlying network infrastructure, both from a physical and virtual perspective.
Service providers will continue to realign and consolidate their offerings to maximise revenue and ensure their networks are ready to accommodate future technological advancements.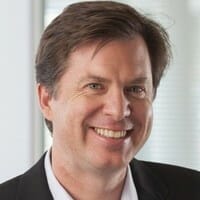 Sourced by Joe Marsella, Vice President PLM – Packet Networking at Ciena