To find out about the growing UK Insurtech sector and his role within it, Information Age spoke to Stewart Duncan, CDO at Wrisk
How is the CDO role evolving?
Data is not new. We've been finding ways to manage and use it since the start of IT. What's changed is that almost all business activity has become software enabled, the data we collect has come to reflect the entirety of the actions we take as a firm. In that sense, our data is what we do.
If cleverly used, it can also give us clues as to what we should do next.
But to be able to respond to this, the organisation needs to adapt its processes, technologies, organisational structures and sometimes its entire business strategy. This is what I see as the biggest shift in a data leader's role — moving the focus from the mechanics of how to collect, store and present data, to how to work with colleagues to reshape the organisation to take advantage of it.
We're currently in a perfect storm of rapidly evolving data tech, exploding data sources, shifting regulatory landscapes and constantly moving customer expectations. This will become the new normal. The CDO needs to help the firm build the approaches and muscle memory to navigate this landscape.
It's this need to be a catalyst for organisational change that has moved the data leader's role from a functional to a strategic one.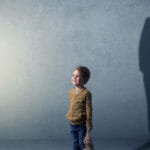 The future of the CDO: Chief Data Officers need to sit near the top – The logic of the argument is simple. Recently, Information Age spoke to Andy Joss, from Informatica. He told us how chief data officers are central to the success of organisations, as for the future of the CDO: a position on the board will await man.
What is expected of your role in a UK Insurtech context?
As a UK Insurtech we're inherently a start-up.
This means bootstrapping our business, and with a smaller budget and smaller pool of specialized skills, prioritisation of effort is critical.
As a start-up we need to be agile and focus on value creation, making sure we incrementally create a data platform that won't need rebuilding as scale grows. We've defined an approach that's allowed us to create a modern and scalable data architecture on a modest budget.
As new players in the market, insurtechs don't have access to the historical quote and claims data that the large incumbent insurers have. This puts us at an immediate disadvantage. However, incumbents often struggle to leverage their data with speed. My job is to get us to parity where we need to be, finding innovative ways to generate an insurance price, and focusing on improving our product as rapidly as possible in a way that differentiates us.
Our partners typically have prescribed data requirements and large teams who work in more traditional ways. Managing the dissemination of data requires some manoeuvring, and we must focus carefully on what' s critical to growing our partnership.
How can you create a culture of constant learning?
There's no magic formula for building a culture — you need to adapt your approach to the unique personalities of your people and the problems you're trying to solve.
For a learning culture, it's important to change the narrative from "what are we going to do" to "what are we trying to learn". This subtle shift acknowledges that business is about mitigating uncertainty and encourages an open mindset to collectively answering these problems. The analysts in the data team can play a key role in guiding the business towards finding these answers.
To support this, the data strategy should emphasise that data is a shared asset. Each area within the business both produces and consumes data. Generally, the area producing the data will get more direct value from it, however elements of the data will be valuable elsewhere, such as with customer journey data – critical for product innovation, but also to marketing for customer acquisition.
As with all culture change, the key is to make the right behaviours cheaper and more convenient, so they are adopted and championed naturally. Create forums for learning to be shared. Galvanise with data people at first and then let the functional areas gradually take over once the mindset is starting to embed.
What are the data trends impacting the insurance sector?
At Wrisk, we're currently focused on working with the mobility sector, so deeper integration with car manufacturers and the new data sources becoming available as cars become technology platforms themselves.
Our core offering is embedding the insurance product into the car buying process, making it easier to get personalised cover. Integrating with OEM's such as BMW we can streamline the disclosure process, make more tailored insurance products that understand the car itself and make it easier for customers to get support when they need it.
Furthermore, third party data sets further enrich our pricing and by integrating our quote and claim behaviour, we get a holistic view of the value chain. That feeds our WriskScore which builds on our mission to nurture greater trust in the industry to help people understand how and why their insurance is priced a certain way, and in time, how to manage their own risk to be safer.
I'm excited by progress in the field of image recognition and AI applied to damage assessment and claims. Marrying those capabilities with the car sensor data from cameras, even phone images, can streamline repair processes, improve stock management for parts and resolve claims faster.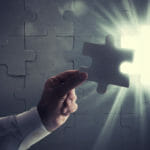 AI and the IoT attract almost half of insurtech investment – Artificial intelligence (AI) and the Internet of Things (IoT) now account for almost half of total investment in insurance technology startups globally.
Why is UK Insurtech one of the country's most promising sectors?
The UK is often considered the birthplace of the modern insurance market, but despite this the industry hasn't changed for over a century. There's been lack of innovation, and a continued disconnect between what consumers want, what insurers are providing and a lack of transparency around just how insurance is calculated.
Now incumbents in the market are beginning to recognise that they need to rejuvenate what they are offering and how they are offering it, and that ultimately insurtech is no longer just about disruption but collaboration. Over the course of 2018 alone, the UK Insurtech market saw over $1 billion in investment and that is partly as a result of players in the market coming together to deliver the products and services that consumers want — the way they want them.
Global brands and insurance incumbents like our partners BMW and Allianz Automotive are collaborating with Wrisk to innovate with the speed, agility and creativity that previously had been restricted by in-house lengthy and restrictive processes.
Not only should Insurtech be a strategic play for any insurer who wants to remain relevant and competitive, but ultimately corporate, incumbent and start-up are setting a new standard for how insurance is done – creating innovative solutions together.