The energy sector is facing its biggest disruption in decades. Global energy demand is on the rise, causing a major shift towards renewable and nuclear power; energy liberalisation is driving up competition; and smart grid technologies are disrupting assumptions about capital planning, centralised vs. decentralised generation, and the underlying foundation of the business.
"We are in an increasingly complex world of ever-changing technologies and markets," said René Greiner, vice president for Data Integration, Uniper SE.
"Uniper is a large global energy supplier, with around 36 Gigawatts of capacity in its possession. Spun-out of E.ON in 2016, Uniper now operates in 40 countries and houses approx. 12,000 employees. Not only does the company produce energy, but it also procures, stores, transports, and supplies commodities such as natural gas, LNG and coal, as well as other energy-related products. It's safe to say that Uniper is a global powerhouse within the energy market."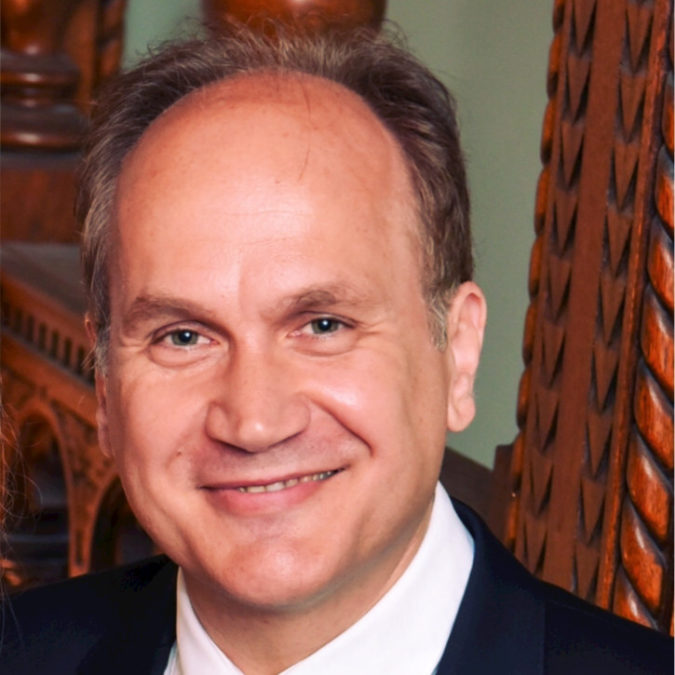 An idea that is becoming more widely accepted within the energy sector is the use of data, supported by advanced analytics, for better business decision making — both strategic and operational. This was certainly the case for Uniper. When embarking on its digital transformation journey, the company's goal was clear: to become a more data-driven company.
Like many other energy and power companies, the scale of Uniper's operations means that it should be in the perfect position to do this. Over the past few years, Uniper has amassed vast amounts of data from multiple sources – from sensors for gas turbine monitoring to supply chain logistics. Yet, what seems like a simple task for a company already in possession of reams of data, it is no small feat. The magnitude of the business also means that this data often sits in silos across different departments — preventing Uniper from being able to extract any real value from the data.
"We produce energy. We buy and sell energy via marketplaces. How much coal and gas do we need to produce today and in the future? Is the market going to turn in a completely different direction? How shall we expand our market positions? How can we maximise our profit and loss? Before we embarked on our cloud journey, we didn't have our data readily available to quickly make these decisions," continued Greiner.
Uniper needed help making its organisation-wide data strategy a reality.
Lastminute.com's technology-driven strategy: It's all about data

Information Age interviewed the CMO of lastminute.com to find out how technology is driving the multinational group's strategy. Read here
Bringing data together
Before you can extract any real insights from data, the silos must be broken down and all information brought together and organised under one "roof". To do this, Uniper enlisted the help of several technology and data partners. Uniper selected Tableu and Talend to integrate more than 120 internal and external data sources into a Snowflake central data lake in the Microsoft Azure Cloud – powering its cutting-edge analytics platform.
"Within 40 days," said Greiner, "we were able to take 30% of our roadmap use cases live and prototype another 25%. And we reduced our integration costs by 80% in the process."
According to Greiner, Talend also proved to be a "game changer" in making its real-time data ambitions a reality – supplying data ten times faster and ten times cheaper.
He explained, "we don't want IT to be a bottleneck — we want it to be an enabler for self-service. We have a mountain of data, and we want people to be able to retrieve and use it themselves, which Talend makes possible. Self-service gives us an advantage in speed-to-market."
Greiner's team is a mix of business and IT staff that collaborate to address specific business use cases and solve real pain points for the company. "Talend gives us the agility to do that," said Greiner. "A business person can describe a problem to a skilled Talend developer, who can then quickly create a solution that together they can refine."
The data era is shifting: From creation to storage to readiness

Today, Seagate Technology has launched the first evert DATCON Index, which explores data creation and storage trends, while evaluating the data-readiness of different industries. Read here
Becoming a data leader
By integrating, centralising, and standardising its most valuable data, Uniper now has a single point of truth for data-driven decision support.
"Employees in selected departments now have the support of data self-services to make the right decisions faster while ensuring high data quality and governance," added Greiner.
Take Uniper's trading team, for example. The demand for gas can change with temperature, affecting the volume that needs to be delivered. For the trading team, speed is critical in this decision-making process – even the slightest delay can cost the company millions. The volume of ever-changing data involved in this process is impossible for a single person to interpret accurately. On top of this, it also takes days to understand and then action. Uniper's analytics platform, supported by the data lake, solves this problem by enabling the team to automate trading when prices reach a pre-established threshold. Today, Uniper's trading team can move immediately to take a position.
What's more, Uniper can now provide teams with real-time information company-wide due to relevant information being aggregated in the data lake. For example, market analysis teams can access data faster and provide answers faster to questions they get every day from traders. Questions that previously required months of research can now be answered right away, or in just a few days.
How to develop a data culture within your organisation

In case you didn't know, it's all about people and processes, according to Niels Stenfeldt, CEO at Stibo Systems. Read here
Data governance and security
Uniper has, of course, just begun its data journey. With data expected to continue its exponential rise in the next five years — due to the prominence of IoT on the factory floor and across the supply chain — having the right technologies in place for data governance, compliance and protection are front of mind.
"The amount of data is increasing, and we are not afraid to reach the petabyte range quickly because we have the best technology on our platform," said Greiner.
"Data governance, as provided by Talend, is essential to the success of the data lake. If you want to rely on a platform like a data lake that contains data from disparate sources, you need a good data cataloging or data tagging mechanism, and you need to assign data owners. Talend Data Catalog provides those capabilities and helps us establish data lineage and the kind of security we need to comply with GDPR regulations."