Alexa Joyce, future skills director at Microsoft, discusses how the education sector can go about unlocking its 'black box' of data
As the UK education system recovers from the effects of the global pandemic, there has been a significant rise in attention paid to the increased use of technology in teaching and learning.
Two billion learners will use digital learning services by 2050, while the education technology (edtech) market is projected to triple by 2025, with global spending reaching $404bn. As investment in edtech continues to grow, students, parents, and teachers face an array of solutions — from digital personalised learning platforms, devices and accessories, through to multiple online courses.
Alongside the opportunities technology provides for increasing accessibility, the wealth of data that edtech offers is unsurmountable. But, how can technology allow policymakers, school leaders and sector experts to unlock this 'black box' of education data and use it for improved learning outcomes?
Technology as an accessibility tool
Within the classroom, technology is seen by many school leaders and education experts, as one of the most important drivers of change. This is particularly true when it comes to accessibility among students with special educational needs and disabilities (SEND).
Every child requires access to adequate resources and support to fully engage in learning, alongside the tools to unlock their full potential. Immersive and inclusive solutions are out there that can improve reading speed and comprehension for all learners, empowering students to be deliver to their very best. This kind of technology is currently utilised in Bishop Creighton Academy, where the percentage of pupils with SEND are above national and its student body speaks a total of thirty-eight different languages. Its adoption is proving transformational in supporting access to the curriculum for these learners.
While strong efforts have been made, the education sector must go further in supporting students, and teachers alike, with additional needs. The lack of teacher assistance in person, the need for students to self-organise and work independently more regularly, and the reliance on written information or specific devices with connectivity specifications, all contribute to increasing the barriers to learning for SEND students.
There is also a need to pair the use of technology with existing classroom and teacher skills, while simultaneously fostering training and development for educators, parents, and students to work together and maximise the potential of new resources.
For technology to truly become a proactive, adaptable and inclusive tool within teaching and learning, the limitations in its deployment, the need for training and reasonable adjustments and the ever-present requirement for in person teacher-pupil interaction must be taken into consideration.
The power of data
Technology enables education leaders to understand a child's learning journey in a way that hasn't been previously possible. Be this through logging the time a child spends on a certain task, recording areas that students consistently do well or poorly in, or by noting hours spent in extra-curricular programmes. Edtech allows the collection and centralisation of data on a child across their years spent in school.
This data can then be used to build up a holistic picture of the student's learning to share with everyone who supports that pupil, from teachers, parents and carers to learning support assistants. They are all able to contribute to the discussion on a pupils areas for focus and improvement.
Artificial Intelligence (AI) data analytics can be a valued tool in allowing teachers to visualise and assess the most effective ways of learning in the classroom, the metacognition processes occurring, and intervene if needed to support learning.
Beyond the classroom, education leaders and policy makers can aggregate data to develop strategies and policies. This enables a feedback loop by which data-driven policy can increase and improve the technologies available, which in turn ameliorates the quality of the data driving policy change.
Keeping up to date
There is no doubt that education leaders are mindful and concerned about the learning gap which has widened as a result of the disruption faced over the past two years. They seek real-time insights to identify challenges and provide strategies to intervene earlier, reduce lasting impact and help their pupils achieve their potential.
Coupled with the fact from a business perspective, more than two-thirds (69 per cent) of UK business leaders believe their organisation is facing a digital skills gap, educators need to prepare students for life outside the classroom, ensuring they catch up, keep up and get ahead in their digital literacy and prepare for future jobs in a digital economy.
The accessibility not only to technology as a general concept, but to the correct tools to maximise the effectiveness and student experience, must be addressed if we are to bridge the disparity in learning performance, and experience.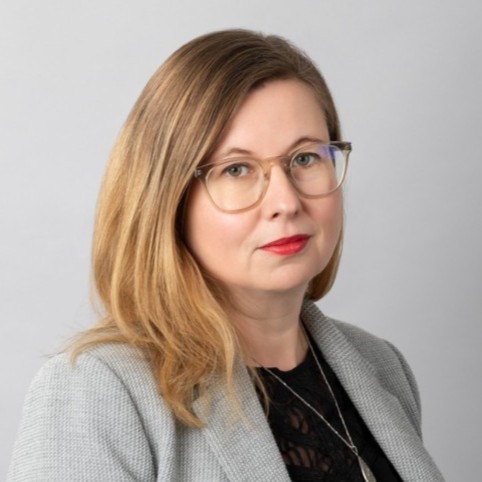 Related:
Edtech trends for the near future — In this article, we explore the biggest trends that are set to emerge in the education technology (Edtech) space in the near future.
Reimagining Edtech: transitioning to cloud MIS — Winston Poyton, senior product director at IRIS Software Group, discusses how Edtech can be reimagined by transitioning to cloud management information systems (MIS).